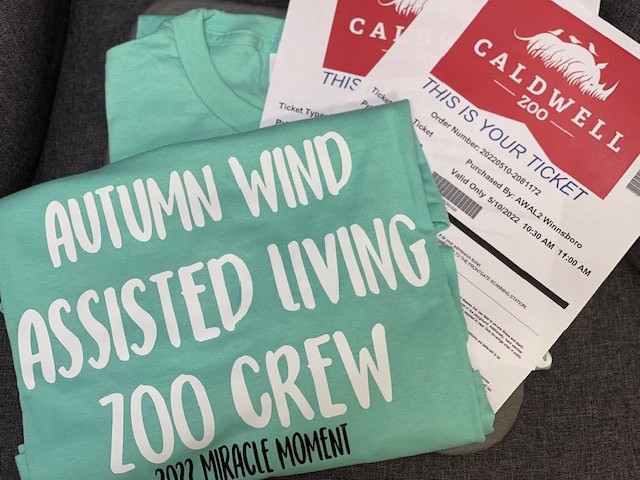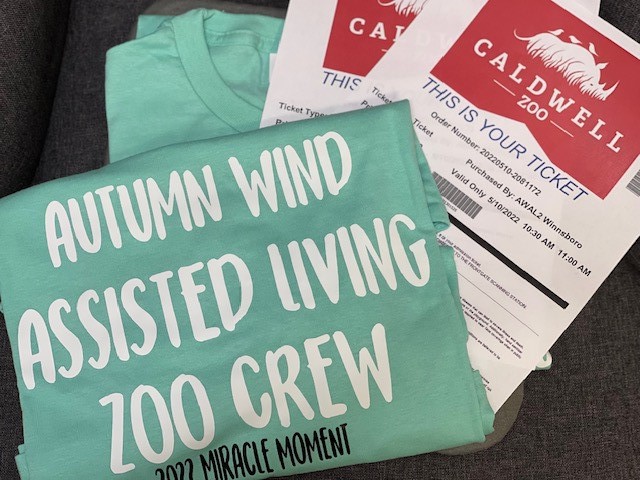 May 10, 2022, was a day to remember for Willie and Mary V. The Winnsboro couple had their 66th wedding anniversary in February but were unable to celebrate it due to COVID-19. The senior living community where they live, Autumn Wind, stepped up and made sure the couple had a wonderful celebration to make up for it.
When speaking to their daughter about what her parents would like to do, the zoo was the first thing that came to mind. After carefully planning their celebration, the plan was set in place… off to the Caldwell Zoo they went! After a visit to the zoo, the couple also enjoyed a seafood lunch at the Jumbo Seafood restaurant.
About Willie and Mary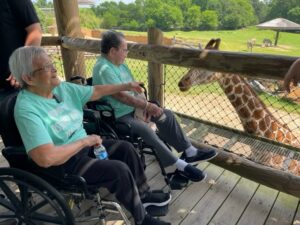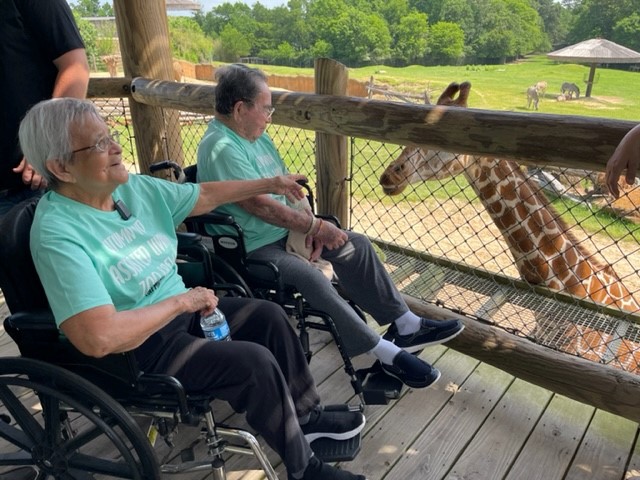 The couple is from Houston and moved to East Texas after Hurricane Ike took their home and business. While living in Houston, the couple enjoyed visiting the Houston Zoo. It was a favorite pastime and somewhere they always took visiting company.
Willie and Mary also had a boat cleaning business that kept them busy on the coast for over 20 years.
Congratulations to the happy couple!
Learn more about Autumn Wind Senior Living.
Seniors can live out their best moments in Independent Living, Assisted Living, or Memory Care at Autumn Wind. Learn more today.