As we age, the importance of maintaining our health and wellness becomes more apparent. There's much more to life than managing chronic conditions or preventing illness. Older age is a time for preserving our quality of life, ensuring we can enjoy our golden years to the fullest.
Civitas Senior Living communities provide the utmost relaxation for seniors. We pair leisurely living with upscale accommodations and individualized services.
Our approach is a commitment to adding value to the health and wellness of residents' lives.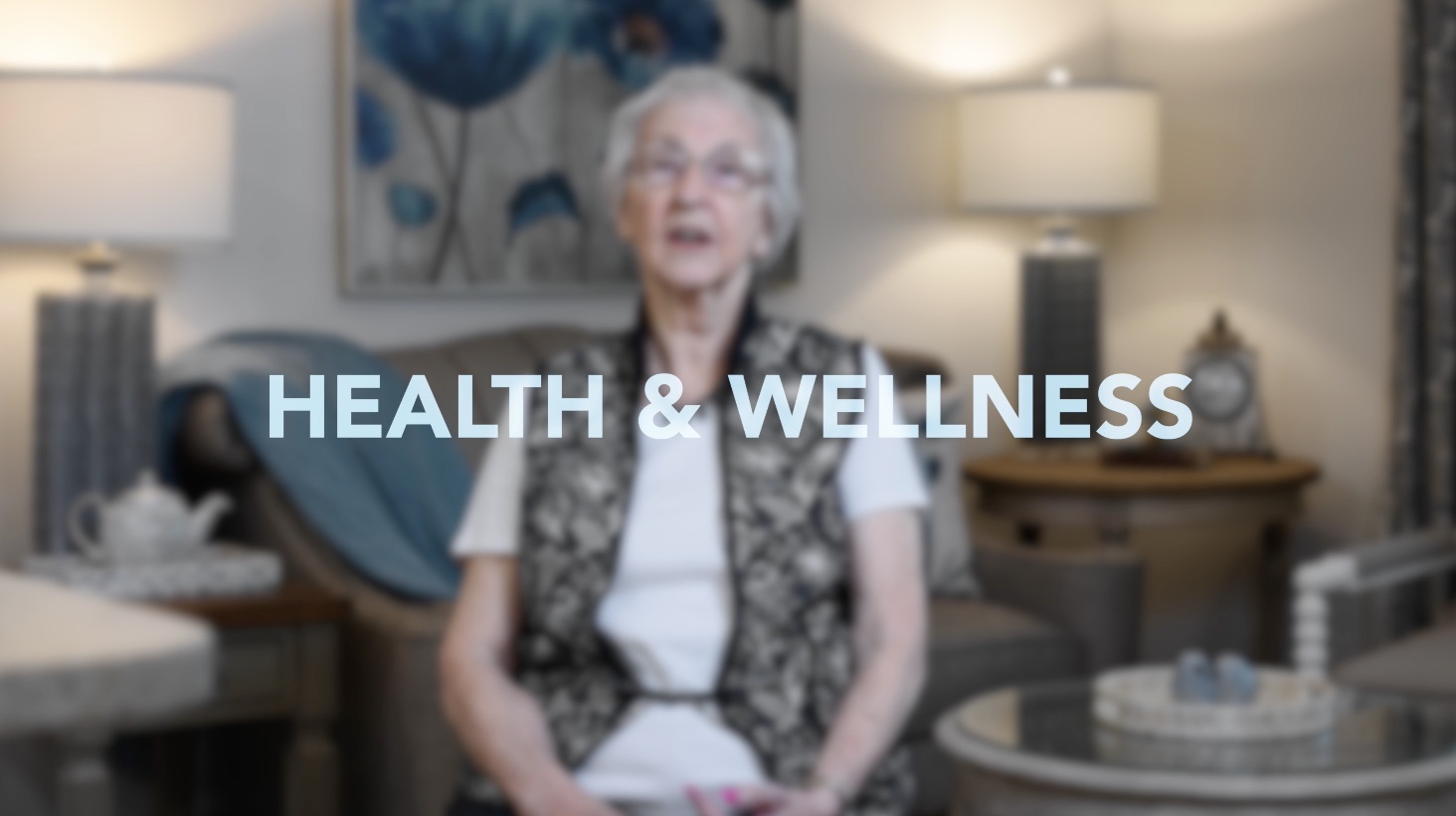 A Holistic Approach to Health and Wellness
At Civitas Senior Living communities, we take a holistic approach to health and wellness. We understand that seniors' needs go beyond basic medical care. They need support with their daily activities, regular health screenings, and access to a variety of therapy options.
We take pride in our person-centered approach to senior care. We tailor our care services to suit each person's lifestyle because each resident has unique needs and preferences.
Our Wellness Team is available round the clock to assist with daily living activities such as:
Dressing
Showering
Grooming
Medication management
Transportation for errands and appointments
Bonus benefits, like blood pressure checks, are part of the routine. We work to ensure residents' health is continuously monitored and improved when possible.
The best way to provide care is to get to know our residents personally. We work with family members to understand residents':
Personal and medical history
Likes and dislikes
Goals and dreams
This personalized approach extends to every aspect of our care model, from creating individualized wellness plans to arranging social activities. Focusing on the individual can ensure residents feel valued, understood, and, most importantly, at home.
The Power of Exercise and Nutrition
Physical activity is an essential aspect of staying healthy as we age. Our communities offer a range of exercise programs, including:
Yoga, tai chi, and breathing exercises
Walking club
Water aerobics at some locations
These activities help reduce stress and anxiety and are excellent ways for residents to spend quality time together, fostering community and camaraderie.
Nutrition plays an equally important role. That's why we offer healthy meals and diet options based on individual needs. Whether it's managing diabetes, heart health, or just maintaining a balanced diet, our culinary teams work hard to ensure every meal is both delicious and nutritious.
Prioritizing Mental Health
Emotional and mental health are just as important as physical health. Our communities provide relaxation techniques, from mindfulness meditation to essential oil therapies in memory care, that help residents manage stress and reduce anxiety.
We also encourage residents to stay socially active with each other. Spending time with a friend or family member can significantly improve mental health.
Maintenance-Free, Stress-Free Living
One of the key selling points of assisted living is the maintenance-free lifestyle it offers. With chores and home maintenance out of the way, residents are free to pursue hobbies, relax, and generally enjoy a leisurely lifestyle.
Reducing chronic stress can have a significant impact on overall well-being. Eliminating hassles can save money and reduce the risk of injury. Stress-free living is about enjoying an independent lifestyle.
Independent Living with Support
Our floor plans are designed to promote independence at all levels of senior living. We're here to provide the necessary support when needed. Residents can enjoy the privacy of their own space, with the peace of mind of knowing that assistance is just a call away.
In the words of one of our residents, "Most important of all, it is done with dignity and respect. It gives a good feeling and peace of mind knowing someone is always there watching out for residents' best interests."
Discover the Ultimate Relaxation for Seniors
Civitas Senior Living communities offer a leisurely lifestyle that prioritizes health and wellness of their residents above all else. If you or a loved one are considering the move to a senior living community, remember to consider the lifestyle you'll experience.
Choose a community that values your health and happiness as much as you do. Contact a Civitas Senior Living community near you today!