If you're considering senior care for you or a loved one, nursing homes are a common idea of where older adults can live. However, many options for senior living offer so much more than skilled nursing facilities. Let's explore the differences and choices between Azle nursing homes and Assisted Living communities.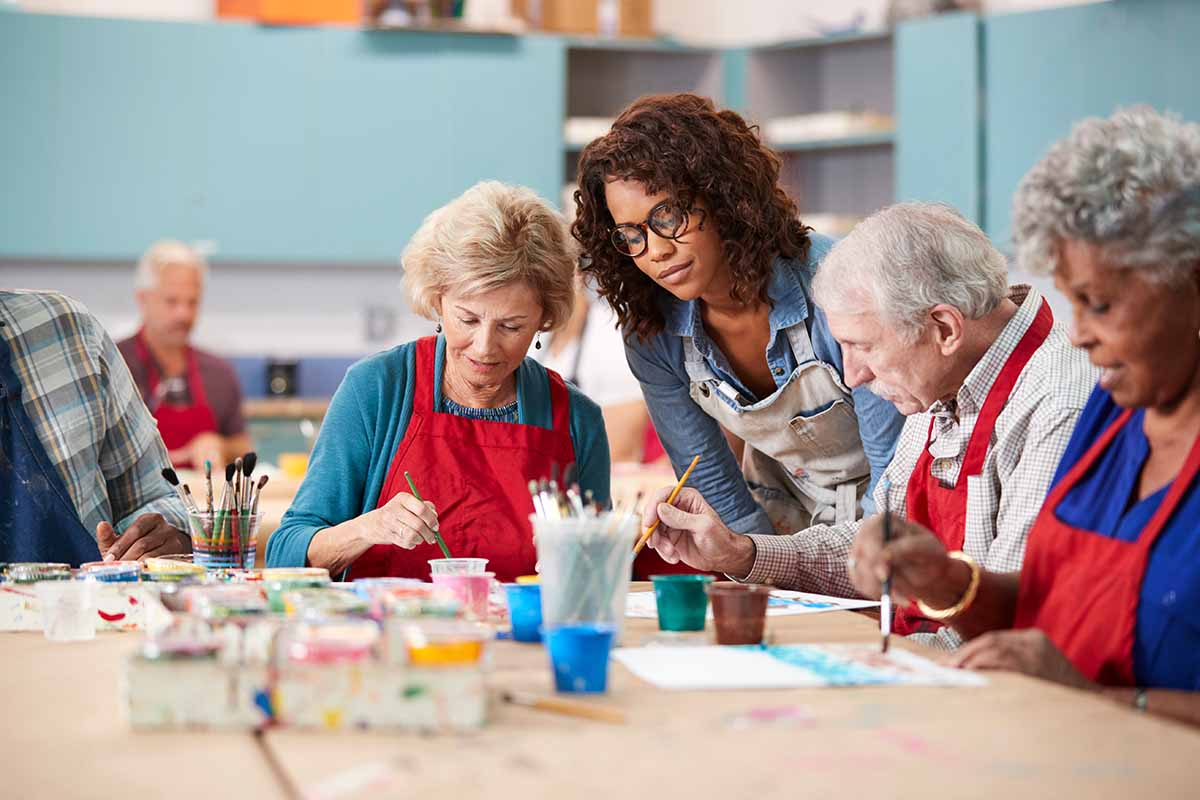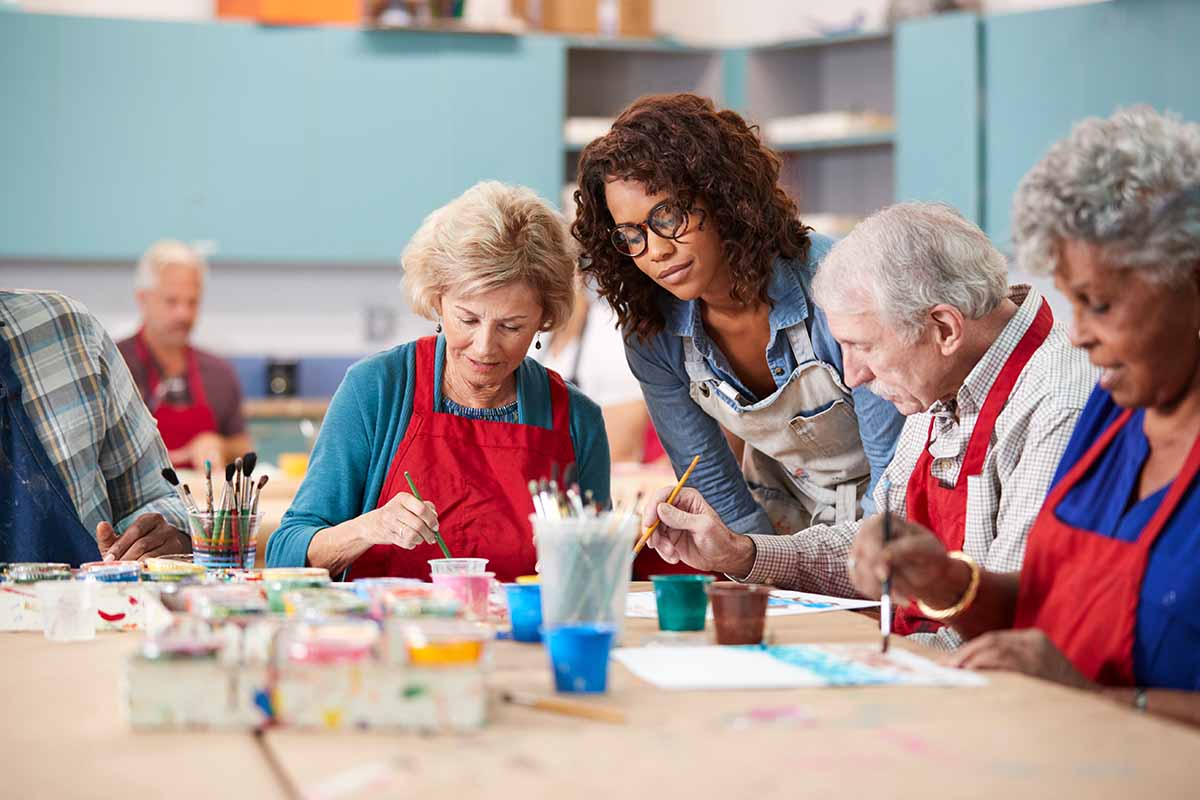 What is a nursing home?
Nursing homes generally involve skilled nursing care. These facilities provide medical treatment and daily living assistance in a clinical setting. Seniors can benefit from nursing homes when recovering from a procedure or recent injury.
Licensed medical professionals facilitate physical, occupational, and speech therapy so older adults can return to living independently.
The other side of skilled nursing benefits seniors living with chronic conditions, who cannot live independently and require round-the-clock care. For this reason, nursing homes provide:
Wound care
Intravenous therapy
Catheter care
Feeding tubes
Custodial care
The higher level of care available in a nursing home equals a much higher price tag than independent or Assisted Living communities. Temporary stays can be paid for by Medicare Part A based on the following conditions:
The senior has had a hospital stay of three days
Additional medical care or rehabilitation is required
A doctor prescribes skilled nursing care
Insurance usually covers short-term stays but not long-term care or custodial care. The cost will need to be paid out of pocket for extended stays.
What is senior living?
Senior living is an excellent choice for keeping older adults out of nursing homes. Communities like Legacy Oaks of Azle offer services that increase the quality of life and feature resort-style amenities. Independent living, Assisted Living, and Memory Care for people with dementia are the most popular forms of senior living.
Legacy Oaks of Azle offers all three services on one campus. Building community is the most significant benefit for residents. Residents live their best lives from chef-prepared meals in the dining room to pool parties and group exercise classes. Our social events and activities elevate the lives of older adults.
Imagine living with the convenience of all this:
Library
Movie theater
Clubhouse and courtyard
Full-service salon and spa
Community living room with fireplace
Paved walking trails
On-site dog park
Art Studio
Independent Living
Recent retirees and active seniors who want to stay social choose Independent Living. At Legacy Oaks of Azle, seniors live in a floor plan of their choice that fits their lifestyle. One and two-bedroom pet-friendly senior apartments include:
Maintenance-free living
Housekeeping and linen service
Utilities included
Phone and Internet access
Full kitchens
Stainless steel appliances and granite countertops
In-unit washer and dryer
Walk-in closets and baths
Accessible restrooms
Private outdoor space
Assisted Living
Seniors in Tarrant County and the surrounding areas don't have to slow down as they age when they call Legacy Oaks of Azle home. Our passionate team of licensed nurses and certified care professionals offer activity of daily living (ADLs) assistance, so residents can live with confidence and enjoy our community.
Assisted living services include:
Bathing, grooming, dressing, feeding, and transferring assistance as needed
Personal emergency call systems that can auto-dial for response
Medication management and pharmacy coordination
Three nutritious meals per day
Regular health assessments
On-site physical therapy
Our team supplies the personalized support residents need to enjoy living in our community. Eliminating the chores and hassles of life frees up so much time and worry. Seniors have the opportunity to have fun, accomplish goals, and live with passion.
Memory Care
According to the North Central Texas chapter of the Alzheimer's Association in Fort Worth, nearly 1.1 million family members in the State of Texas care for someone with Alzheimer's. Memory care is an option to relieve that burden from relatives and let families enjoy quality time together again.
Memory care is available in The Cottage at Legacy Oaks of Azle. Residents with Alzheimer's and dementia receive comforting care in a secure and easy-to-navigate environment. The specialized team members available in The Cottage provide engaging assistance and companionship.
Azle Memory Care residents are welcomed into a family-like atmosphere where our dementia care team provides ADLs, hygiene assistance, and housekeeping. Residents can participate in purposeful activities that stimulate the mind and reduce anxiety and agitation every day.
Evidence-based activities in The Cottage include:
Fit For You exercises that promote elasticity
Art Throb Club and Green Thumb Club
Puzzles, trivia, and word games
Life skills stations
Music and dance
Social bonding
Legacy Oaks at Azle is a resource for families struggling to provide care. We offer support groups and the signature immersive experience, Dementia Live. Our Memory Care invites relatives to discover a newfound empathy for their loved ones.
When is it time for senior living?
Consider if you or a loved one is experiencing the following:
Loneliness
A loss of mobility
Weight gain or loss
A sedentary lifestyle
Changes in hygiene
A lack of access to care
Falling behind on chores
Neglected areas of the home
Problems managing medications
Many older adults say they wish they had moved to senior living sooner. Giving up hassles and living with less worry can maximize independence levels. Prevent avoidable hospital or nursing home trips by choosing senior living.
Receiving delicious and nutritious daily meals and getting more exercise can increase mobility and boost self-confidence. Being surrounded by like-minded people who live with passion can do wonders for senior health. Knowing that qualified team members are always available offers older adults peace of mind.
The Difference between Azle Nursing Homes and Senior Living
Senior living at Legacy Oaks of Azle is a vibrant, active, and passionate lifestyle. Residents stay busy and experience miracles every day. Nursing homes are essential to help return older adults to that lifestyle.
We'd like to share one example of how the Passion Program at Legacy Oaks of Azle brings seniors joy:
The Legacy Oaks of Azle senior community center recently celebrated West Side Story in style.
On Jan. 20, the community kicked off 2022 with a themed luncheon. Residents and staff alike joined in to decorate for the big day. The stained glass window represents Maria's window in her room. The Assisted Living dining room turned into the streets of New York, complete with a clothesline. Menus were Puerto Rican-themed while staff dressed either as the Sharks or the Jets.
-This story appeared in the Weatherford Democrat.
Find The Senior Living Right for You in Azle, TX
Legacy Oaks of Azle would like to show you what senior living is all about. Arrange a tour of the best lifestyle for you or a loved one. We can't wait to meet you!