Senior living in Dallas isn't what it used to be. Many now of the baby boomer generation, today's seniors, prefer an active lifestyle in sophisticated environments. This generation is more connected, educated, and accomplished than any other generation before–and they deserve to live in luxury.
Many people looking for retirement communities in Texas aren't interested in a traditional retirement home. Luxury senior living communities allow older adults to stay social and live an elevated and simplified life.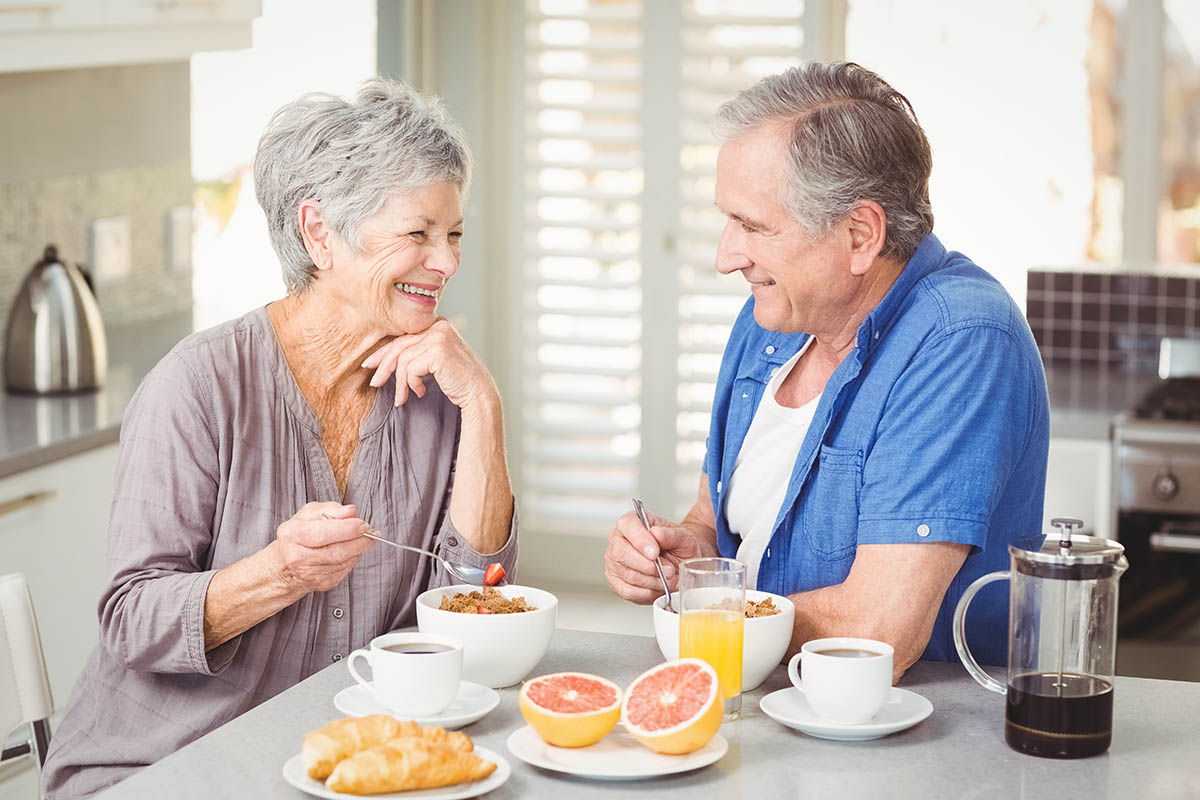 Why do seniors choose to live in luxury?
Over 10,000 people turn 65 in the United States every day. Recently the beauty and fashion industry, who's always targeted a younger audience, is now targeting the senior demographic. People over 50 have increased their spending on luxury goods by 21 percent in the last decade.
Globally the senior population is expected to double by 2050. According to a Bloomberg report, the $8.4 trillion older adults spent in 2020 will grow to $14 trillion. Senior spenders are overwhelmingly concerned with quality goods and services over bargains and imitations.
Arabella of Red Oak, a luxury senior living community in the Dallas suburbs, offers active adults everything they could need to live a pampered and prepared life. With a continuum of care available on-site, aging in place is money well spent.
Convenience
Upscale senior living is everything under one roof, and it's a roof retirees don't have to pay to get fixed.
Many older adults prefer senior living communities after the burdens of homeownership get to be a hassle:
Maintenance expenses
Property taxes
Household chores and yard work
An abundance of possessions
Retirees who choose Independent Living can free up time in their lives to concentrate on things that are important to them. Saying goodbye to hassles presents more time for relationships and wellness goals. Instead of a never-ending list of bills, all-inclusive living is one monthly price for everything seniors need.
Social Networks
Retiring and children leaving the nest can be a big blow to an older adult's social life. At Arabella of Red Oak, residents take advantage of daily opportunities for social activities such as:
Group exercise in the fitness center
Water aerobics in the outdoor pool
Exploring the paved walking trails
Chef-prepared meals in the dining room
Movie nights in the theater
Live entertainment and happy hour in the lounge
Age-restricted living is not just an opportunity for fun. Residents build life-long friendships and forge new relationships thanks to living in a community surrounded by like-minded individuals.
Senior living can take a lot of the guesswork out of "what if" situations. Living in a modern community offering continuing care includes a built-in network of friends, and specialized team members focused on your success.
Over 30 percent of at-home caregivers are over 65. These seniors usually take care of a spouse living with Alzheimer's or dementia. Being a caregiver can be a lonely duty, with so much time spent supporting their partner.
At Arabella of Red Oak, couples or family members don't have to face that position. Specialized team members provide individualized care, while social events and activities are quick trips down the hall.
Peace of Mind
The average age people retire in Texas is 65. The cost of living comfortably in the Lone Star State is around $52,000 annually for seniors. Paying for luxury, all-inclusive living is the opportunity to find peace of mind.
Recent retirees and active adults love Independent Living for its convenience and connectivity. Saying goodbye to bothersome chores is ideal, but knowing personalized services are readily available when needs change adds an extra layer of security.
Moving to a senior living community isn't a downgrade from living independently. It's a commitment to living to the best of your ability for as long as possible. Assisted living and Memory Care offer the same amenities, activities, and access to nutritious meals with the bonus of personalized care:
24-hour support
Licensed nurse supervision
As needed activities of daily living assistance
Transportation to and from appointments
Medication management
On-site physical therapy
Care services are not a one size fits all glove. Arabella of Red Oak tailors services and support to each individual's needs through the My Wellness program. Care plans can adapt to include the changes in residents' lifestyles and keep them away from requiring skilled nursing facilities.
All-inclusive services are not just about upscale apartments. These services also include care that grows with you.
About Arabella at Red Oak
Arabella of Red Oak is the first 5-star senior living community in the Dallas area of Red Oak. Our luxury retirement community in the heart of Texas welcomes seniors in all stages of life to discover an elevated lifestyle.
New residents can choose from pet-friendly studio, one-bedroom, and two-bedroom senior apartments. Cottage homes with full kitchens are also available for Independent Living residents.
Our community also features:
Library
Art studio
On-site dog park
Full-service salon
Multiple courtyards
Multiple dining venues
Activity and game rooms
Social events, clubs, and outings
Seniors who want extra adventure will love the convenient access to places like Bear Creek Nature Park, the Commemorative Air Force Museum, and the Old Brickyard Golf Club.
Experience Luxury Senior Living
Dallas is a quick 30-minute drive north of Arabella of Red Oak. Contact us to arrange a tour of senior living that will make your dreams come true.