People considering moving to assisted living or even memory care in Austin, TX are wondering how to get the best deal.
Are senior living buy-in communities a better value than monthly rent communities?
Both types of senior housing have pros and cons. Ledgestone Senior Living believes that monthly rental apartments offer many more benefits for residents.
This blog post will take a closer look at the benefits of renting a senior apartment instead of buying a home in a retirement community. We'll also be specifically discussing senior living in Austin, TX.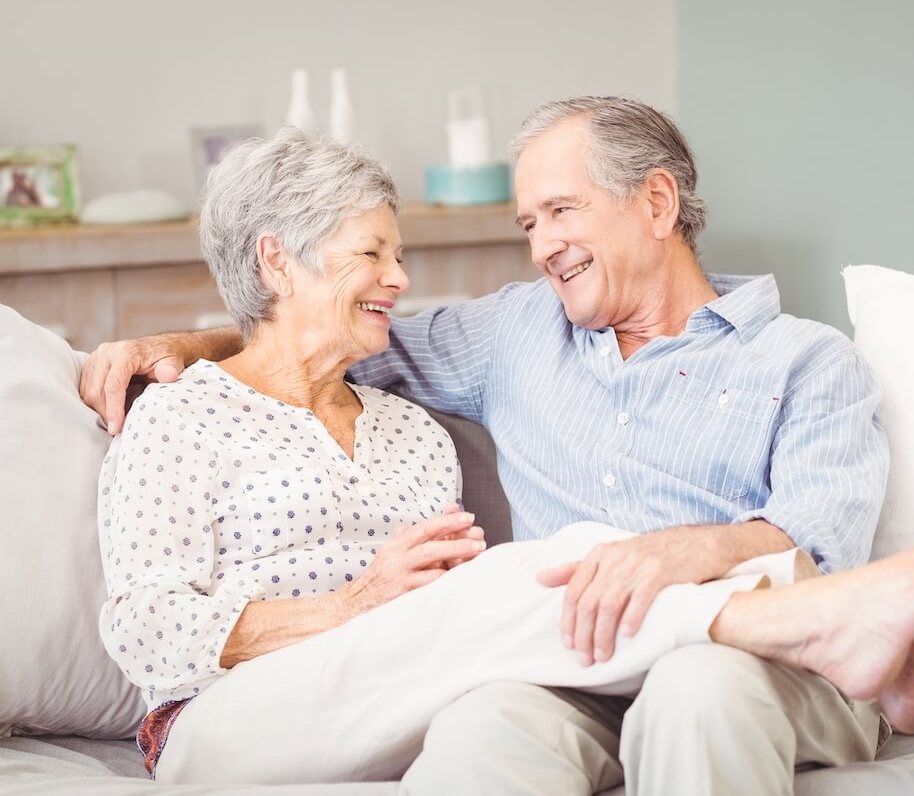 What is a CCRC?
Most buy-in senior living options are in a continuing care retirement community (CCRC). This version of senior housing provides a continuum of care, from independent living to skilled nursing care and memory care.
Austin, TX residents of CCRCs typically move in when they are healthy and active. They then have access to on-site services and amenities as their needs change. These large communities include everything from housekeeping and transportation services to fitness classes and social activities.
CCRCs provide long-term care, so residents can stay in one community even if their health needs change over time. This feature can provide peace of mind for both residents and their families. There is a plan in place for future care.
Senior Living Buy-In vs. Monthly Rent for Memory Care, Austin, TX
The cost of living in a Continuing Care Retirement Community (CCRC) can vary depending on the services and amenities offered. Most communities require an upfront buy-in fee. This fee can range from a few thousand to several hundred thousand dollars. An apartment in a CCRC may be slightly cheaper than a large home.
In addition to the buy-in fee, most CCRCs charge monthly fees covering services and future needs. These fees range from a few hundred to several thousand dollars per month.
Monthly and annual fees cover the ongoing costs of maintaining the community, including staff salaries, utilities, and maintenance.
As a result, the cost of living in a CCRC can be high. These communities offer a wide range of services and amenities that can help make retirement more enjoyable. CCRCs tend to be more expensive than traditional senior living communities.
People interested in continuing senior care can find a better deal elsewhere. Many senior living communities and memory care facilities in Austin, TX offer month-to-month living expenses.
The Benefits of Month-to-Month Senior Living
We only offer monthly rentals for our independent living, assisted living, and memory care residents at Ledgestone Senior Living. Our community provides all three service lines so older adults can age in place without putting down hundreds of thousands of dollars upfront.
Continue reading to discover the benefits.
More Financial Flexibility
Renting means residents are not tied down to one location with significant financial burdens. There is freedom in picking up and moving if needs or preferences change.
No Maintenance Headaches
Residents don't have to worry when something breaks in a senior living rental community. Qualified team members are on hand if a pipe bursts or the elevator breaks down. Residents don't have to worry about replacing a roof or installing a new cooling system.
Communities like Ledgestone offer contemporary housing with modern amenities. Let our team handle the hassles.
Worry-Free Living
Owning a home can be inconvenient. Renting a senior apartment is worry-free and maintenance-free living. The team at Ledgestone takes care of the mundane tasks to allow more time for activities. Let our team handle chores such as:
Housekeeping
Trash and recycling pickup
Cooking
Common area maintenance
Lawn maintenance
Driving and transportation
In addition to chores, residents don't have to worry about things like property taxes, fluctuating utility costs, or multiple bills. Everything is wrapped up in one neat little monthly amount.
A Sense of Community
One great thing about senior living communities is that they provide an opportunity for social interaction and a sense of community. Maintaining a social circle is invaluable to health, especially in older age.
The residents at Ledgestone foster a close-knit environment. It's the kind of community where people look out for each other and develop strong relationships.
Peace of Mind
The best benefit of renting instead of buying in a senior living community is the peace of mind it provides. Knowing that someone else is taking care of the day-to-day details, lets retirees enjoy their golden years stress-free.
Do senior living communities in Austin, Texas offer higher levels of care?
Our senior living community offers care to adults at all stages of life, including memory care.
Austin, TX Independent living residents love being free from the burdens of owning a home. They can continue to be active and social with like-minded individuals.
Our assisted living residents appreciate their ability to continue living independently thanks to the helping hand of our team members. Service is delivered according to an outlined personalized care plan. The guide includes assistance with:
Bathing, dressing, and grooming
Medication management and administration
Rehabilitation services
Regular wellness assessments
Transportation to medical appointments
Our community is also a resource for families who need memory care in Austin, TX. The Cottage is our secure and comforting environment for people with Alzheimer's and dementia.
This additional care is available for current residents and people new to senior living.
Renting versus buying is a personal decision. There are pros and cons to both options. Renting at Ledgestone provides more financial flexibility, convenience, and peace of mind.
Visit Us And Discover The Value Of Senior Living In Austin!
We would love to show off our Austin senior living community in person. Contact us to arrange a personalized tour.
Visit our photo gallery for a more thorough view of our community for Independent Living, Assisted Living, and Memory Care in Austin, TX.