Celebrating ten years of passionate service in senior living is nothing short of a fantastic feat. Civitas Senior Living is a team of over 2,500 passionate people in 44 communities in six states. We're proud to invite you on a journey of how we've made miracles happen every day for the last decade.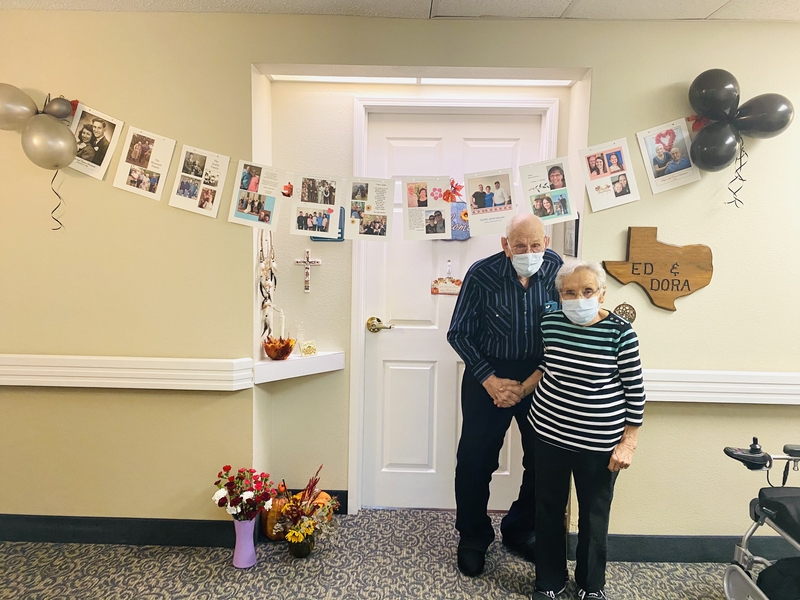 A Passionate Dream
Wayne Powell began a career in senior living operations over 30 years ago, but his passion for serving seniors stems from his childhood, being raised by his grandparents. In 2003 he took leadership of his first skilled nursing facility in Fort Worth, TX.
A couple of years later, Wayne turned the nursing home into one of the top-rated facilities in the area. It gave him and his team leverage to purchase a senior living community that sold in 2012 for a significant return.
Wayne knew he could offer quality senior living to more older adults if he took ownership. Civitas Senior Living was born to innovate and revolutionize the industry.
The Civitas Senior Living Timeline
2012
Fearless Leaders Wayne and Misti Powell, Amy and Cooper Vittitow, and Jay Dempsey start Civitas Senior Living.
Cambridge Court in Mesquite, TX is the first Civitas community to open under Civitas Management.
2015
2017
2019
2022
Over 5,000 happy senior residents
2,500+ passionate team members
Great Place to Work-Certified three consecutive years
44 communities across Texas, Oklahoma, Florida, Kentucky, Colorado, and Arizona
What set Civitas Senior Living apart in the last ten years?
Older adults experience a life unlike any other senior living community thanks to the Passion Program available in our communities. We create miracles from activity programming to personalized care, culinary experiences, and more every day. Our Passion Program guides how we do what we do for our residents and each other.
Miracle Moments
Miracle Moments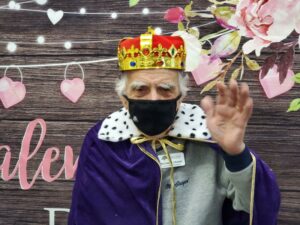 bring enormous pleasure to our distinguished residents and provides a perfect time for families and friends to participate and enjoy wonderful times together. These moments enhance our residents' lives by celebrating special times, events, and memories.
Some of our favorite Miracle Moments include:
Dementia Live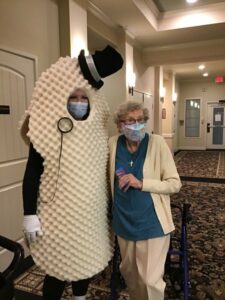 The Cottage is our signature memory care program for residents living with Alzheimer's and other forms of dementia. It's a welcoming environment with a family-like feel that lets these seniors live in the moment and remove the caregiving burden from relatives.
We support family members by hosting support groups and participating in Dementia Live events.
Dementia Live is a simulation and sensitivity training experience for family members to build empathy and understand the changes their loved one is living with due to cognitive impairment.
Building Community by Serving Communities
Our communities expand into their local areas thanks to the generous volunteer efforts of our passionate team members. Some of the causes and organizations we strive to support include:
The Alzheimer's Association
Habitat for Humanity
Pride Events
TALA Advocacy Day
Conservation efforts and waste clean-ups
Ten Reasons Why People Love Working at Civitas Senior Living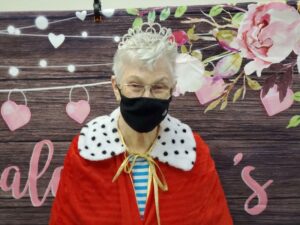 Misti Powell became the Chief People Officer of Civitas Senior Living in 2019. Her goal of creating a happy and dedicated workforce who understands the value they bring to the company and residents is a huge success.
Civitas is Latin for the people who make up a community. Our team members help create an incredible community for seniors to live in built upon passionate service, passionate cleanliness, and passionate care. Here are ten reasons why team members love making miracles happen every day.
1. The Pride
89% of our employees report they believe their work has a special meaning and it is "more than just a job."
2. The Residents
We serve incredible people. From homemakers to business leaders, teachers, and artists, our communities are home to people who have lived sage lives and are eager to share their wisdom with those of us lucky enough to know and care for them.
3. The Team
Every Civitas community is served by a diverse group of people from around the world who bring their full passion to the team each day. From servers who moonlight as musicians playing guitar in the dining room to skilled artisans helping residents create masterpieces, we go above and beyond the title on our name tag to bring each community to life.
4. The Leaders
From the beginning, Civitas has been led by those who have walked in your shoes. Many members of our senior leadership team have held community positions, from caregiver to cook to Executive Director. When our leaders make decisions, you can be sure that your voice and experience matter in that process.
5. The Innovation
Every company says they are innovative, but we prove it. We find new ways every day to use technology to help you be more efficient in your position to spend time with the people who matter most: our residents and team members.
6. Opportunities for Growth
We ate our Wheaties early on and have grown quite a bit over the last few years. With the growth of our company comes growth opportunities for our team members. Through innovative leadership development initiatives, we were proud to promote over 200 team members in 2021 and have set a goal to beat that number with each year that follows.
7. The Support
A personal relationship with your direct supervisor goes beyond meeting your goals and objectives. Through our My Passionate Employee program, our employees have access to support resources in times of need.
8. The Perks
A career at Civitas has many unique benefits, including AccessPerks which gives every Civitas team member access to 300,000 discounts across the United States. Since we began the program, team members have saved over $60,000!
9. The Fun
Every day in a community brings new ways for our employees to bring a smile to our residents' faces through interactive social programs.
10. The Community
When you join a Civitas team, you join a national network of passionate people dedicated to helping senior adults live their lives passionately.
Cheers to the Next Ten Years of Civitas Senior Living
Civitas Senior Living would like to thank the thousands of people who choose to call our communities home or work. We want to allow more and more seniors to experience how incredible this chapter of their lives can be. We're so thankful to serve seniors and can't wait to see what the future holds.
If you'd like to learn more about how you can live a passionate life in a Civitas Senior Living community, contact a location near you.
We're committed to passionate service for older adults, and we want the best and brightest to join our team. If you're interested in learning more about a career serving seniors, email recruiting@csrliving.com or text "CIVITAS" to 89743 to view open positions near you.