Have you ever thought about when your parents will need to move into Assisted Living?
You probably don't want to think about the day when you have to put your mom or dad in a nursing home. The good news is that long-term care is available in Assisted Living and Memory Care facilities. These specialized communities offer an opportunity for a higher quality of life.
How can you tell when it's time for your parent to move from their home into an Assisted Living facility? And once you've decided, how do you broach the topic with them?
Let's discuss how to prepare for the conversation with mom or dad.
7 Signs It May Be Time for Assisted Living: A Checklist for Aging Parents
Some signs indicate it may be time for your parent to move into an Assisted Living community. If you've noticed any of the following, it's time to talk.
They're not keeping up with their hygiene like they used to. Are they not showering regularly or wearing the same clothes day after day?
They're not eating properly and gaining or losing weight. Do they forget to eat or cannot cook properly?
They're losing track of their medications or skipping doses altogether. Is their mood or health changing due to this issue?
They're having difficulty performing household tasks, like laundry, cleaning, and cooking.
They're struggling with their finances, or they've been overextending themselves financially. Do they forget to pay bills on time? Can they no longer manage their budget effectively?
They've been experiencing more accidents than usual, either around the house or outside. Is their mobility or balance changing? Are they unable to drive safely?
They've been withdrawing from social activities and seem generally isolated from friends and family members. Do they feel overwhelmed by large groups? Are they missing out on valuable socialization?
Selling the Idea of Assisted Living
If your parent is resistant to moving into an Assisted Living facility, there are a few things you can do to try and sell them on the idea.
Start by looking for senior living communities near you and scheduling visits. Familiarize yourself with the amenities and activities your mom or dad may enjoy. Get a better understanding of the types of senior apartments available in your area.
Many Assisted Living communities offer virtual visits if you live far away from your parents.
After the tours, you'll be able to highlight some of the positive aspects of Assisted Living:
Not having to worry about cooking or cleaning.
Socializing with other residents.
24/7 access to assistance if needed.
Ultimately, you'll want to stress that the decision is up to them and that you're just trying to help them find the best possible solution for their current situation.
Having the Conversation
Once you decide it's time to talk to your parents about Assisted Living, approach the conversation sensitively.
Start by expressing your concerns and why you think Assisted Living would be a good option for them. Emphasize that you're not trying to take away their independence but rather ensure their health and well-being.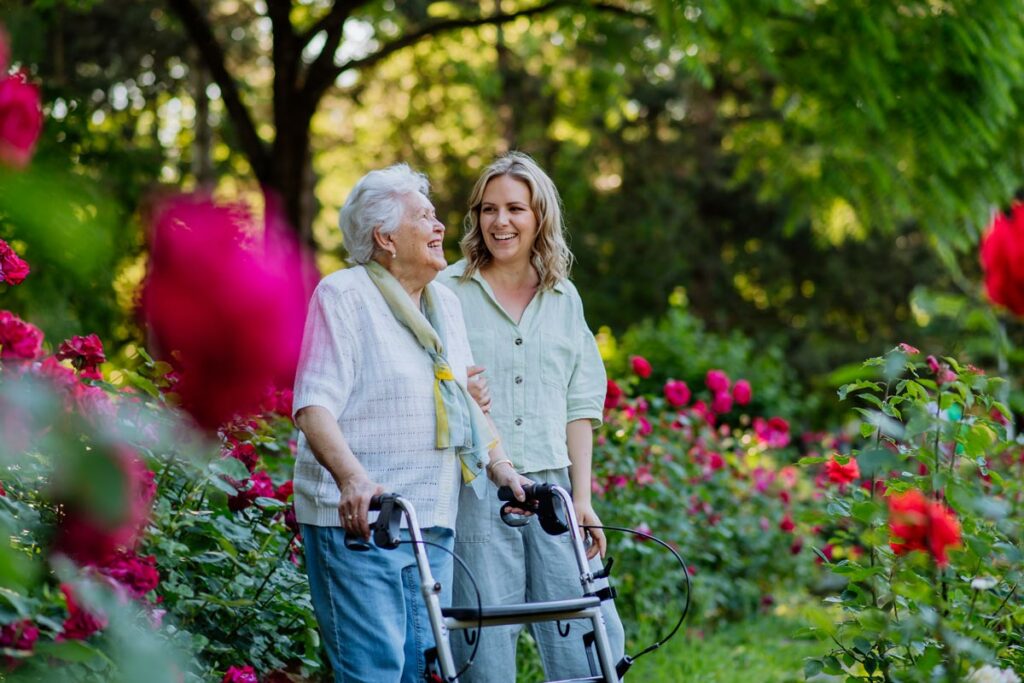 Give them plenty of time to process the information and ask any questions they may have.
Lastly, you'll want to come up with a plan together for the next steps. Have a conversation with them about what level of care they may need:
If you've noticed any of the above signs, it's time to have a conversation with your parent about Assisted Living options. Here are seven tips for broaching the topic.
Be respectful and understanding of their feelings on the matter. It can be challenging for seniors to give up their independence, so try to be sensitive to their feelings and needs throughout the conversation.
Try not to focus on the negative aspects of their current situation. Instead, emphasize all the positive things Assisted Living can offer them, such as 24/7 care, social activities, and chef-prepared meals.
Be prepared to answer any questions they may have about Assisted Living facilities in your area.
Avoid putting too much pressure on them. Let them know there's no rush. Emphasize that you want them to get the best senior health care services.
Reassure them that you'll be involved in their life even if they move into an Assisted Living community.
Come up with a list of potential communities together. Set up visits so they can see what each offers.
Have patience. Understand this is a big decision for them and that it might take time to finalize a choice.
Moving into an Assisted Living facility doesn't have to be stressful or difficult. With proper planning and communication, you can ensure a smooth transition for everyone involved.
More To Consider
Let Civitas Senior Living be a resource in your journey to give your parents a better life. Consult our articles to learn more about:
How to pay for Assisted Living with long-term care insurance or life insurance
Tips for downsizing for senior living
Questions to ask a potential Assisted Living community
Deciding whether or not your parent should move into an Assisted Living facility is never easy. However, by being aware of some of the critical signs that it may be time for a change and how to best approach the conversation, you can make the process go as smoothly as possible.
Ultimately, the decision is up to them. Your goal is to find what's best for their current situation.
Civitas Senior Living: Caring For Your Parents
Contact us to arrange a tour of an Assisted Living community near you or your parent. We provide senior care with passion. Let us show you how.