If you're on the search for the right elder care service, you're not alone.
According to a CDC study, 8.3 million older adults received long-term care services in 2016 in the United States alone. With an estimated 5.8 million Americans living with Alzheimer's, the quest for compassionate and knowledgeable service can feel even more pressing.
So, what's the difference between Memory Care versus Assisted Living? Which service is best for your loved one's needs? While both programs offer appealing services, the different nuances will ultimately ensure your loved one's safety and happiness.
The Environment and Feel
Apartments in Assisted Living communities are designed to enable autonomy, often featuring details such as kitchenettes and pet-friendly units to highlight the residents' independence. While self-sufficiency for residents is nurtured, Assisted Living communities also provide personalized care to ensure residents' wellbeing. Standard care services may include assistance with bathing, grooming, and dressing; access to an on-site nurse; and 24-7 staffing to lend a helping hand..
Environments in a Memory Care residence enhance safety with a more home-like environment. Memory care quarters often include safety features such as keypad entries to help prevent confusion and wandering. These spaces offer more structured engagement with staff members, and the cozy environment helps maintain warmth and consistency for Alzheimer's and dementia residents.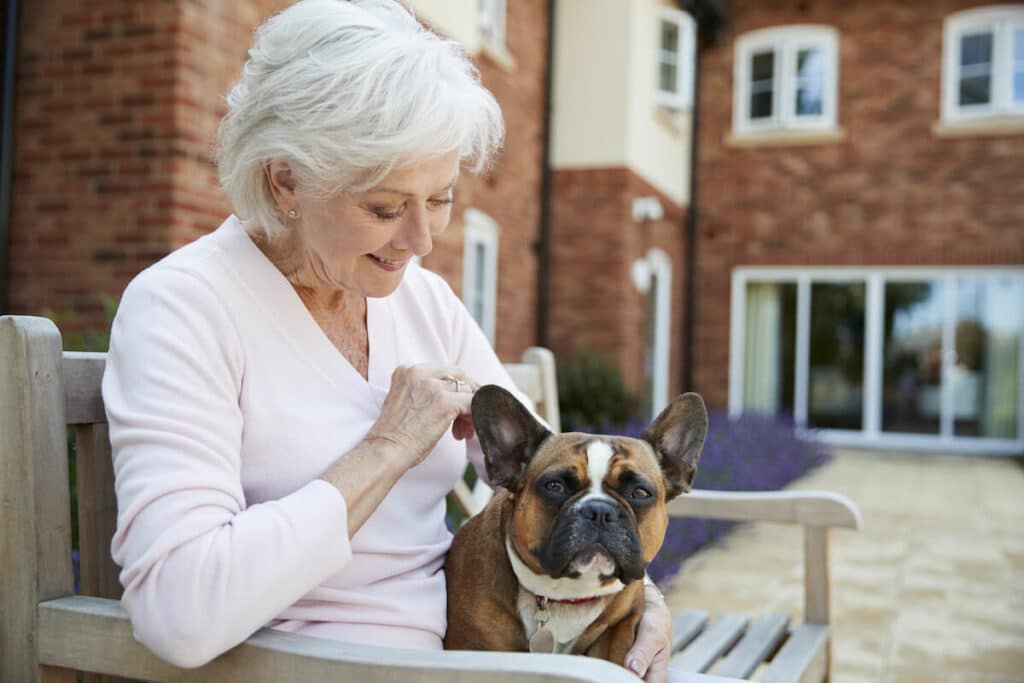 Staff-to-Resident Ratio
Since Assisted Living residents require less consistent individualized care than residents with Alzheimer's or dementia, communities will often allow a higher number of residents within Assisted Living care. However, residents with cognitive decline challenges need more individualized attention, so a reliable Memory Care community should intentionally maintain higher staff-per-resident ratios to ensure each resident receives the personalized assistance they need.
Services
Services for Assisted Living and Memory Care have much overlap, including:
Knowledgeable and caring staff
Medication management
Housekeeping and laundry services
Personal assistance with daily needs like bathing, dressing, and grooming
The primary difference between services within Assisted Living versus Memory Care programs is the level of personalized service they require. Assisted living programs nurture a more independent lifestyle for their residents. For example, residents in Assisted Living would expect hands-on services like personalized bathing assistance on an as-needed basis.
Additionally, caregivers trained in all phases of dementia will staff a Memory Care program. Training for Memory Care is more tailored to cognitive decline needs.
Amenities
Individual communities can offer a range of different amenities. However, common Assisted Living amenities include:
Private apartments
Community sitting areas
Outdoor spaces such as a courtyard or garden
Fitness center
Spa/Salon
Library
Theater
Multi-purpose room
You can likely find the above amenities at a Memory Care community, too, along with specialized features to ensure residents' comfort and safety. Plan details may include:
Structured outdoor courtyards with clearly defined sitting spaces
Clearly designated common areas
Color-coded walls for easy navigation throughout the building
Which is right for me, assisted living or memory care?
Seniors who want to maintain autonomy but receive personalized help on an as-needed basis will do best in an Assisted Living community. Assisted living may be the optimal choice for older adults in the early to middle stages of dementia since they require fewer cognitive help services.
Benefit of Memory Care
Memory care is the optimal choice if your loved one exhibits rapidly progressing dementia symptoms. In the later stages of dementia, residents do best with the specialized services offered in Memory Care. The cozy, home-like environment and easy-to-navigate layout will make your loved one feel secure in their community.
Civitas Senior Living is passionate about helping you make an informed and confident decision. Contact us today to discuss which living option is best for your loved one.