The Continuum of Care at Double Creek Assisted Living and Memory Care
Senior living can become integral to a loved one's life as they age. It's essential to ensure they continue receiving the best possible care and attention. It is critical they receive support if they have Alzheimer's or other forms of dementia.
Over 400,000 Texas seniors have Alzheimer's. Nearly 1.1 million family members struggle to provide care to a loved one with dementia.
Double Creek Assisted Living and Memory Care, located in Round Rock, TX, provides exceptional memory care services that cater to each resident's unique needs. Our passionate services are available 25 minutes south of Georgetown, Texas, via I-35.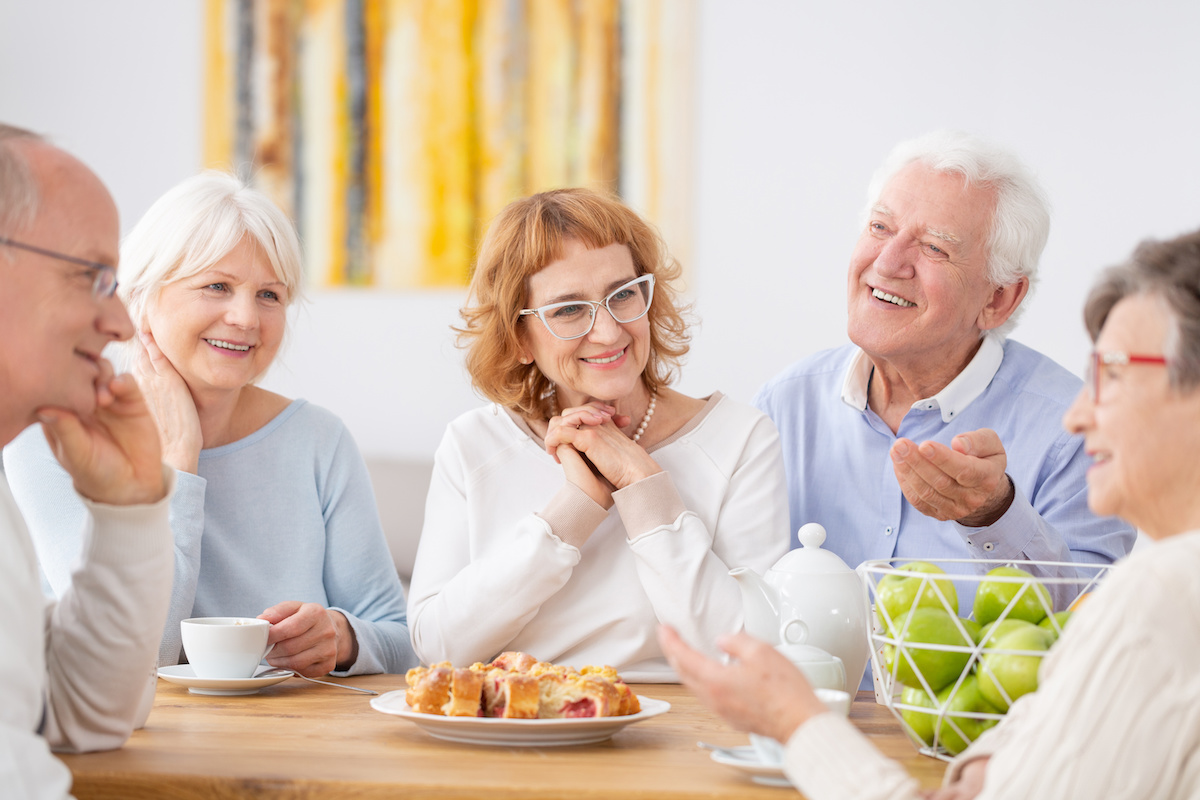 Why Memory Care?
Memory care refers to specialized care designed explicitly for people with Alzheimer's, dementia, and other memory-related impairments. Memory care programs are tailored to create a comfortable and welcoming environment that keeps residents involved and active.
Don't let all the names for senior housing confuse you. Memory care is also referred to as:
Dementia care
Dementia care facility
Alzheimer's care
Alzheimer's care community
Alzheimer's care facility
Individualized services benefit residents and their family members, who often are the first to provide care. Relatives can return to their role as a spouse or child while their loved one lives a purposeful lifestyle.
The Best Facility for People with Dementia
When finding a facility that is best for people with dementia, a memory care community is your top bet. Assisted living may not offer features like secure exits or knowledgeable staff. A nursing home is generally better for people recovering from an injury or procedure.
Memory care communities are designed to cater to the unique needs of individuals dealing with Alzheimer's and other forms of dementia. They provide specialized care and support in a secure and comfortable environment.
Memory care communities have staff that is trained to work with individuals with dementia, allowing for residents to receive:
24-hour care
Individualized care plans
Medication management
Social programs to keep minds active and engaged
These Alzheimer's or dementia care facilities often offer private rooms or shared apartments, communal dining areas, and courtyards or gardens for residents to enjoy outdoor time. They also provide transportation services and access to therapies tailored to meet each resident's individual needs.
Why are memory care facilities so expensive?
With the specialized services dementia care communities offer, they may have higher costs than other types of senior living facilities. The care and support they provide for people with dementia make them an excellent option for individuals and their family members seeking peace of mind.
When finding the right senior living option for your loved one, the cost is often a significant consideration. In the Austin/Central Texas region, the average cost of Alzheimer's care is $6,681 per month. This cost is often higher compared to other areas, but this is because of the higher cost of living in the region.
However, in suburban and rural areas, memory care facilities are generally more affordable, providing a budget-friendly option for seniors and their families.
In The Cottage at Double Creek, our memory care services start at $4,475 per month, making it a cost-effective dementia care option for Austin and Georgetown residents.
The Continuum of Care at Double Creek
At Double Creek, we understand the importance of providing a continuum of care. We offer individualized care plans catering to residents' unique and changing needs as they progress through life, whether in assisted living or memory care.
There may come a time with age when additional support with daily activities is needed. Assisted living may provide the necessary assistance while still allowing for independence.
Assisted living offers a range of services, such as help with medication management, meal preparation, housekeeping, and personal care. These services can help seniors maintain a sense of independence and quality of life. Some individuals may remain comfortable in assisted living during the early stages of dementia.
However, as dementia advances, many individuals require additional care and support. At this stage, memory care may become a more appropriate option. Memory care communities provide specialized care to help seniors with dementia navigate the challenges of daily life.
An assisted living and memory care community can be an excellent solution for couples at different stages of their lives.
For example, if one partner requires memory care, they can still be close to their partner, who may only need assisted living. Assisted living and memory care communities often provide different levels of care within the same complex. This benefit makes it easier for couples to stay together while receiving the care they need.
At Double Creek, we understand how challenging it can be to care for a loved one with dementia or Alzheimer's. Our dedicated team of professionals provides compassionate, personalized care that caters to the needs of each resident. Our luxurious and secure environment is designed to provide a home away from home where seniors can live with dignity and respect.
Our senior care community offers:
Personalized care plans
24-hour team member assistance
Medication management
Social programs and activities
Chef-prepared dining
Transportation services
Private and semi-private rooms
Our goal at Double Creek is to provide seniors with the best care and support they need to live fulfilling and comfortable lives. With our memory care services, you can be sure your loved one receives the proper care and attention they need.
Dementia care is not just about assisting with daily activities. It's about creating a secure and nurturing environment for seniors to maintain their dignity, independence, and quality of life. At Double Creek, we strive to do just that, and we would be honored to care for your loved one.
Visit High-Quality Alzheimer's Care Near Georgetown, TX
For memory care or assisted living, Georgetown, TX seniors, and families are encouraged to visit Double Creek. Our comprehensive continuum of care, dedicated team, luxurious community, and personalized care plans make us the ideal option for seniors and family members in the surrounding areas.
Contact us today to learn more about how we can help you and your loved one.