For seniors and their adult children, one of the most common questions is, "Does Medicare cover Memory Care?" The answer is yes and no. Medicare does not directly cover Memory Care, but it will help pay for some of its costs.
This blog post will explain how Medicare can help pay for Memory Care and other types of senior living.
What is Memory Care?
Memory Care is a type of long-term care specifically designed to meet the needs of people with Alzheimer's, dementia, and other cognitive impairments. Other names include dementia care, Alzheimer's care, or Memory Care units.
These facilities provide 24-hour supervision and assistance with activities of daily living, such as bathing, eating, and using the restroom. They also offer tailored therapeutic programs to help residents maintain their cognitive functioning and social skills.
They are often stand-alone facilities or may be an additional service offered at an Independent Living and Assisted Living community.
The Cottage is the signature Memory Care program in Civitas Senior Living communities. These secure environments provide relief and purpose to older adults and their family members.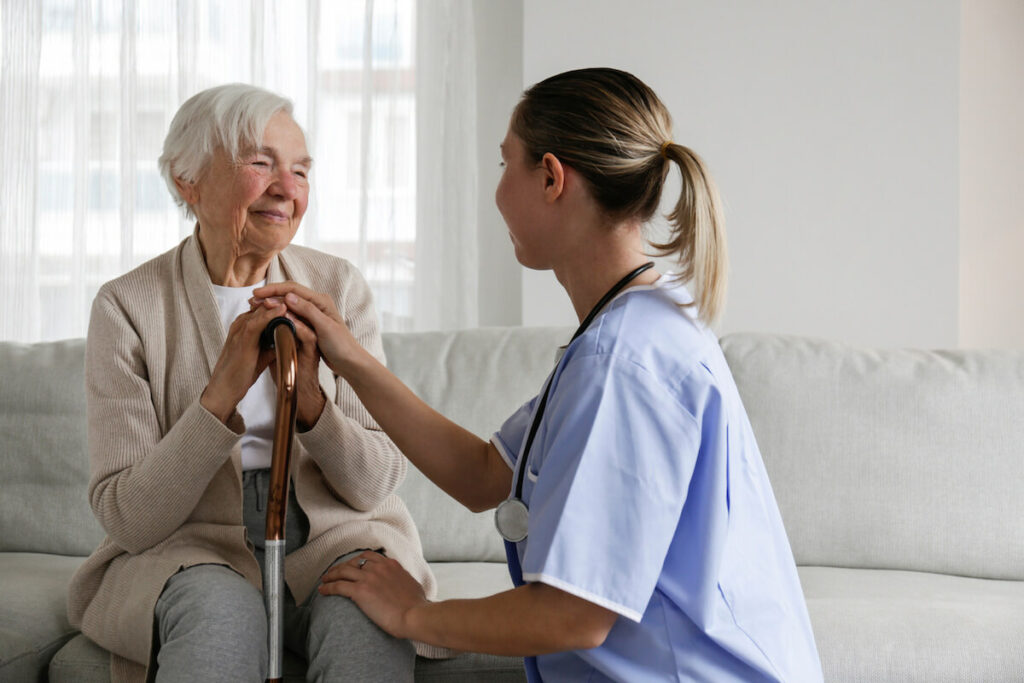 What Does Medicare Cover?
Medicare Part A covers inpatient hospital stays, skilled nursing facility stays, and home health services. These benefits could cover some of the costs associated with Memory Care. However, there are some limitations.
For example, Medicare will only pay for skilled nursing facility stays that are considered medically necessary, and that follow a hospital stay of at least three days.
In addition, Medicare Part B covers outpatient medical services, including doctor's visits, durable medical equipment, and some home health services. Part B benefits could potentially cover the costs of memory testing or therapies that are deemed medically necessary.
The Pros And Cons Of Medicare Advantage Plans vs. Original Medicare
Medicare Advantage plans are an alternative to Original Medicare (Parts A and B). These plans are offered by private insurance companies that contract with Medicare. Medicare Advantage plans must cover all of the services that Original Medicare covers, but they can also provide extra coverage, like prescription drugs, routine dental, vision, and fitness.
Many Medicare Advantage plans offer $0 monthly premiums. Each policy has rules about who can join and how much you pay for services. To join a Medicare Advantage plan, you must have Original Medicare. You also must live in the plan's service area.
Some plans require you to use doctors in their network or pay more if you go out-of-network. Like all insurance plans, some services have deductibles and copayments/coinsurance.
You will still have to pay your Part B premium if you join a Medicare Advantage plan; most people will pay less (premium + deductible + coinsurance/copayment) with a Medicare Advantage plan than they would with Original Medicare.
You can switch from Original Medicare to a Medicare Advantage plan or vice versa during certain times of the year.
Medicare Advantage Plan Pros and Cons:
You're automatically enrolled in Part A and Part B
You have the same benefits as the Original Medicare
You can receive extra coverage that Original Medicare does not offer. Additional coverage may include dental, vision, and prescription drug coverage.
It is accepted almost everywhere, so you have the freedom to choose any doctor or specialist that you prefer.
You may have lower out-of-pocket costs.
You may have to see an in-network provider, and if you need a specialist, you may need a referral from your primary care doctor.
Medicare Advantage plans form negotiated payment rates for a network of healthcare providers, similar to private health insurance plans.
Traditional Medicare Pros and Cons:
You can go to any doctor or provider that accepts Medicare.
You also don't need referrals to see specialists.
There is no risk of losing your coverage if you move.
You might need to pay a premium for Part B and/or Part D, as well as deductibles and coinsurance.
Healthcare providers get a fee for every service they provide. This fee is usually calculated with a standard formula. Healthcare providers either accept Medicare plan reimbursement or choose not to participate in the program.
You might need to purchase a separate Medigap plan to help pay for some out-of-pocket costs not covered by Parts A and B.
It does not cover most dental, vision, or prescription drug costs. You will likely have to pay for these out-of-pocket.
Will Medicare Advantage plans help pay for senior living?
In some cases, yes. Some plans may offer in-home care or Assisted Living coverage, while others may not. Research the specific plan benefits before enrolling.
Original Medicare coverage (Part A and Part B) does not cover custodial care, which includes most of the services provided in Assisted Living and Memory Care facilities. However, Medicare Advantage plans (Part C) can offer coverage for some custodial care services.
These usually include care or support services prescribed by a doctor but never room and board costs. Family members of people with late-stage Alzheimer's are eligible to apply for a hospice benefit.
If deemed medically necessary, temporary nursing home stays can be 100 percent covered by Medicare.
How Else Can You Pay for Memory Care?
If you don't have Medicare or if your benefits don't cover all of the costs associated with Memory Care, other options are available to help you pay for this type of long-term care. For example, many states have Medicaid waiver programs that can help cover the cost of Memory Care.
Medicaid is a health insurance program that provides coverage to millions of low-income Americans. In recent years, Medicaid waiver programs have been established in many states to help cover the costs of Memory Care.
These programs provide financial assistance to individuals who meet specific eligibility requirements, such as having a diagnosis of Alzheimer's disease or another form of dementia. Medicaid waiver programs can help cover the cost of Memory Care services for:
Facility-based care
Home health care
Adult day care
Medicaid waiver programs may also cover the cost of respite care, which can provide much-needed relief for caregivers. If you or a loved one needs Memory Care, check with your State Health Insurance Assistance Programs office to see if you are eligible for a waiver program.
Many Memory Care facilities offer month-to-month rental agreements. Residents can pay these using personal savings, long-term care insurance policies, or reverse mortgages. You may also be able to tap into veteran benefits or get help from state or local government programs.
Some Assisted Living facilities offer sliding scale fees based on income. Many facilities provide private pay options for those who do not qualify for government benefits or wish to pay out of pocket.
If you or your loved one has been diagnosed with Alzheimer's or another type of dementia, don't hesitate to reach out to your local Alzheimer's Association chapter for more information about available resources in your area. Explore all of your options so that you can make the best decision for your family.
Contact Civitas Senior Living To Learn More
Navigating paying for senior care can be overwhelming. This is especially true if your loved one is living with dementia. Contact a senior living expert at Civitas Senior Living to discuss your options.