Arabella of Athens created a Miracle Moment for one of their resident couples, Max and Minna Jane O., with a 64th-anniversary surprise party on May 31.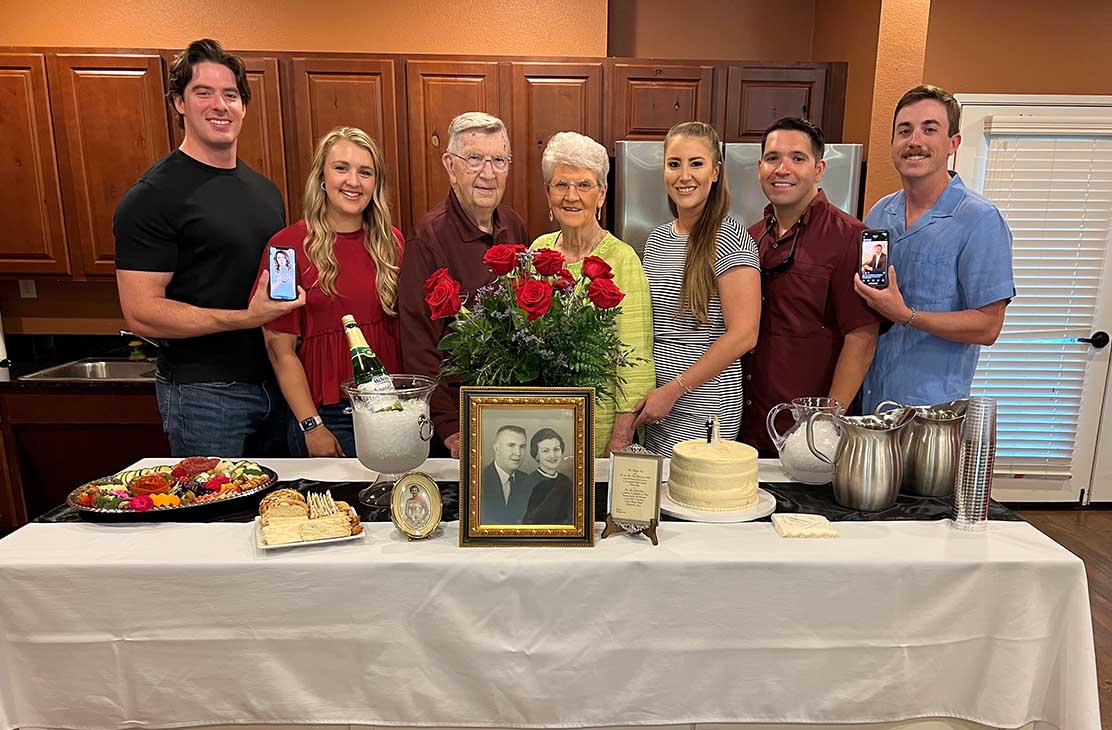 Max and Minna Jane got married on Max's birthday in 1958. This year, near their anniversary, their family was getting together for a wedding. Max and Minna Jane were sad they would not be able to attend their grandchild's wedding, but their family assured them they'd come by and visit. What they didn't know is that their family and Arabella of Athens staff were plotting to make this "quick visit" a little more special!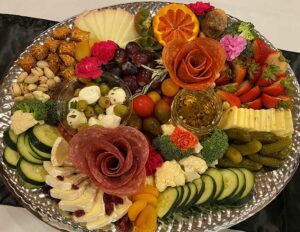 The weekend of the wedding and their anniversary, the staff set up a private event for Max, Minna Jane, and their family.
"We had décor, fresh flowers, a custom charcuterie board, and a cake made in Max's favorite flavor, chocolate," says Aubry Gregory, the Community Relations Director. "When the family arrived, they brought photos of Max and Minna Jane, original napkins from their wedding in 1958 as well as their original cake topper! Can you believe they still had napkins and their cake topper?!"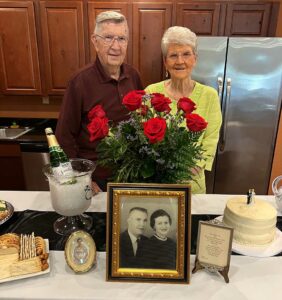 The special family took pictures, reminisced, and most of all, enjoyed time together celebrating some amazing milestones.
"This couple and their family are such a huge blessing to Arabella," adds Aubry. "We are truly grateful they have chosen us to care for them because it is an incredible honor. Happy 64th Anniversary, Max and Minna Jane, and Happy 90th Birthday, Max!"
Learn more about all the special moments we celebrate together.
Contact us to sign up for a tour of Arabella of Athens and start living your best moments with us.