Senior Living Apartments
Fort Bend County-area families who are looking for homes and apartments that make life easier for seniors should consider the benefits of a more familial and intimate setting like a senior living community.
Seniors who do not require 24/7 skilled nursing care can benefit from exciting daily activities, amenities, and chef-prepared meals at senior living communities like The Avenues of Fort Bend. Retirees in Missouri City, TX can age in place at this boutique-style community offering both Assisted Living and Memory Care services.
Assisted Living
The best way for older adults to retain their independence is with the help of Assisted Living. Assisted living includes all the benefits of a resort-style atmosphere with the extra confidence of passionate care services. The Avenues of Fort Bend offers that extra special touch with new modern finishes and upgrades throughout the community.
Assisted living offers:
Full-time licensed nurse
Certified staff on-site 24/7
Personal care plans and medical alert system
Medication management
Assistance with bathing, dressing, grooming, and more
Transportation to and from medical appointments
Seniors who want to get as much as possible out of life can enjoy staying active with Assisted Living. A full activity calendar of games, art projects, and community outings gives residents something to look forward to daily. Additional resort-style amenities include:
Pet-friendly apartments
Freshly-prepared fare using the finest ingredients
Restaurant-style dining, three times daily
Spacious lobby, common room, and sitting areas
Full-service salon
Outdoor garden area
Outdoor patio
Walking trails
Beautifully-landscaped interior courtyard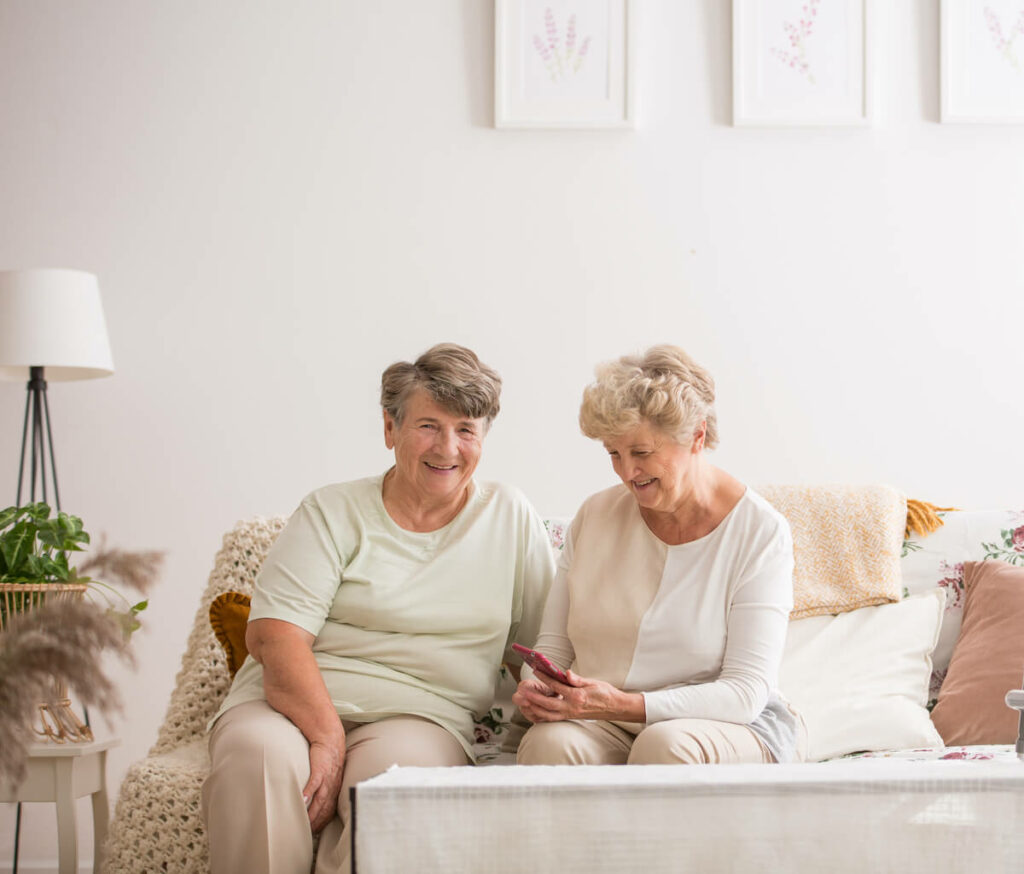 What is a nursing home?
Nursing homes, also known as skilled nursing care, provide daily living assistance and health care services by licensed nurses in a clinical setting. Nursing homes in Missouri City, TX are better equipped to handle chronic medical needs. Some people rely on care in these facilities to recover from surgery or injury. Others live in nursing homes permanently due to physical or mental conditions that prevent them from living independently.
Besides care level, one of the most significant differences between a nursing home is the price. Nursing homes are generally more expensive than senior living due to the higher level of medical care that's provided. According to a Genworth 2021 cost of care survey, the average cost for a private nursing home room in the Missouri City area is $7,756 per month. That price does not include the amenities and activities found in Assisted Living.
What services does a nursing home offer?
Skilled nursing can provide hospital-level care to nursing home residents. Some of these services include:
Physical, speech, and occupational therapies
Wound care
Intravenous therapy
Catheter care
Feeding tubes
Custodial care
If your loved one does not need that level of care, a senior living community with its home-like atmosphere would be a better choice.
In senior living apartments, Fort Bend County residents can expect to be much more social and as active as they want to be.
Staying active is especially important for seniors as it reduces the risk of falls and fractures. It also reduces the risk of coronary heart disease, high blood pressure, colon cancer, and diabetes. Joining a walking group with friends or attending Fit For You chair aerobics can have a host of physical and mental benefits, including:
Improving stamina and muscle strength
Reducing symptoms of anxiety and depression by fostering improvements in mood and feelings of well-being
Maintaining healthy bones, muscles, and joints
Controlling joint swelling and pain associated with arthritis
Memory care senior living apartments
Fort Bend County families who have a loved one living with dementia have a resource. The Avenues' Memory Care program The Cottage offers relief for families and seniors. Finding out a parent or spouse is living with a type of dementia like Alzheimer's is difficult. Providing care for them is even more challenging. The secure and calming Memory Care available at The Cottage assures peace of mind that you can't find in a nursing home.
Memory care is about living in the moment and celebrating those moments with residents. In addition to many of the Assisted Living services offered, Memory Care residents receive:
Higher staff-to-resident ratio
Specialized Memory Care team members
Oversight and assistance
Adapted wellness programs
Purpose-based activities
Individualized activities
Three meals a day featuring the MINDful Menu
Two snacks a day
Specialized dietary monitoring
Whether your loved one could use some help with daily tasks or specialized Memory Care, The Avenues of Fort Bend offers a fun, social, and boutique senior lifestyle that puts residents first. Our community is here to make life easier and we welcome you to come by for a visit.
Stop searching for nursing homes in Missouri City, TX.
We're so much more. From outings and events to daily exercise and chef-driven dining, we offer the care your loved one needs in an environment that they'll be proud to call home. Contact us today to get started.