Civitas Senior Living community, StoneCreek of Copperfield, located at 15800 Longenbaugh Dr., Houston, TX 77095, is set to open in late fall of this year. The community will be offering multiple levels of care such as Independent Living, Assisted Living, and Memory Care, making aging in place a convenient process for seniors.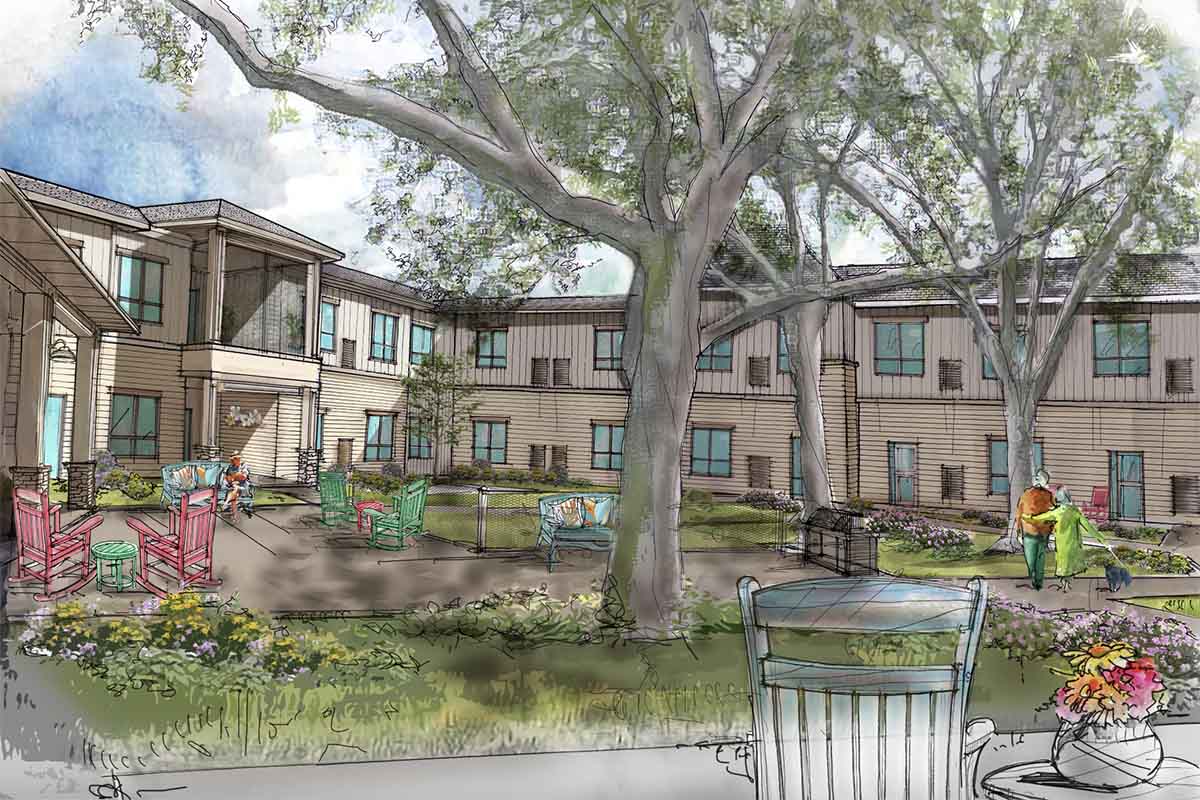 "The construction progress is going extremely well," shares Brooke Shelby, StoneCreek of Copperfield's Executive Director. "We think seniors and families will be excited to have a brand new community that offers different lifestyle options. Our location is perfect, too. We are in Copperfield off Longenbaugh, which sits on Horsepen Creek. It's a beautiful area."
The senior living community will feature 12 Independent Living villas, offering fine, modern finishes and a host of amenities available like the Independent Living Clubhouse & Fitness Center.
Assisted living residents can expect help with their daily needs, a full activities calendar, group outings, chef-driven dining, and more.
The Cottage, StoneCreek of Copperfield's calming and supportive Memory Care community, will offer dementia care for seniors and help for families.
StoneCreek of Copperfield is also offering exclusive deals for their Founders Club members, those who are among the first 30 to make a deposit on their new home. Not only are the buildings at StoneCreek of Copperfield new, but an experienced new leadership team will also be available to assist new residents and families.
Read about the media coverage:
Meet the team
Brooke Shelby, Executive Director, dedicated the last seven years of her career to working with seniors and individuals with intellectual and developmental disabilities. She began as a Case Manager and quickly excelled through the ranks to become a Program Director. She then moved on to become an Executive Director serving multiple long-term care homes. In 2020, she transferred her operations experience to the senior living industry. She began working for Civitas Senior Living as the Executive Director at a sister community, The Avenues of Fort Bend, located in the heart of Missouri City, Texas.
"Since childhood, I have always had a deep connection to seniors. Until I was five years old, I was fortunate to grow up with both sets of grandparents, and great-grandparents. I have always had a deep relationship with my grandmother and grandfather who helped raise me in Central Florida. The constant care and love that was shown to me as their first grandchild bonded me with the senior community forever. To this day, I feel incredibly blessed. My great-grandmother, MeMa, was diagnosed with Alzheimer's back in 2010. She was a beautiful soul until the day we lost her. Her presence left an impact not just on me, but on my entire family. I do this work for my MeMa, Grandma, Pap, and all of our communities' grandparents. It is my passion, and I truly believe, my destiny. Compassion for the community and the people we serve is my driving force," Brooke shares.
Tiffany Rowe, Community Relations Director for StoneCreek of Copperfield, began her career in sales and account management with Allstate Insurance right out of school. During these seven years, she married her high school sweetheart and started a family. When her boys were ready for school, she was ready to rejoin the workforce but wanted to find a career with more purpose. She started in senior living as the Concierge Director, managing the front desk team for a senior living community. She helped open their second location and worked in operations as Business Manager and Associate Executive Director and found purpose in helping seniors and their families make the community their home.
"I am honored now to be the Community Relations Director for StoneCreek of Copperfield. Building relationships, educating families, and sharing our community is the best part of my job," says Tiffany.
Seniors and families in the Houston area can look forward to a welcoming community and team that is excited to showcase all that StoneCreek of Copperfield Senior Living has to offer.
Learn more about StoneCreek of Copperfield.
Get ready for superior senior living in Houston, Texas this fall. Contact us for more information.