If you're looking for the perfect living arrangement in the Flagstaff area as you grow older, there is no shortage of choices. Two popular options – 55+ communities and independent living communities – each have their own benefits.
It's important to know what they are in order to make the best decision for your situation. In this blog post, we will explore both 55+ and independent living communities in depth to help you uncover the key differences between them and better grasp which one is right for you or a beloved family member.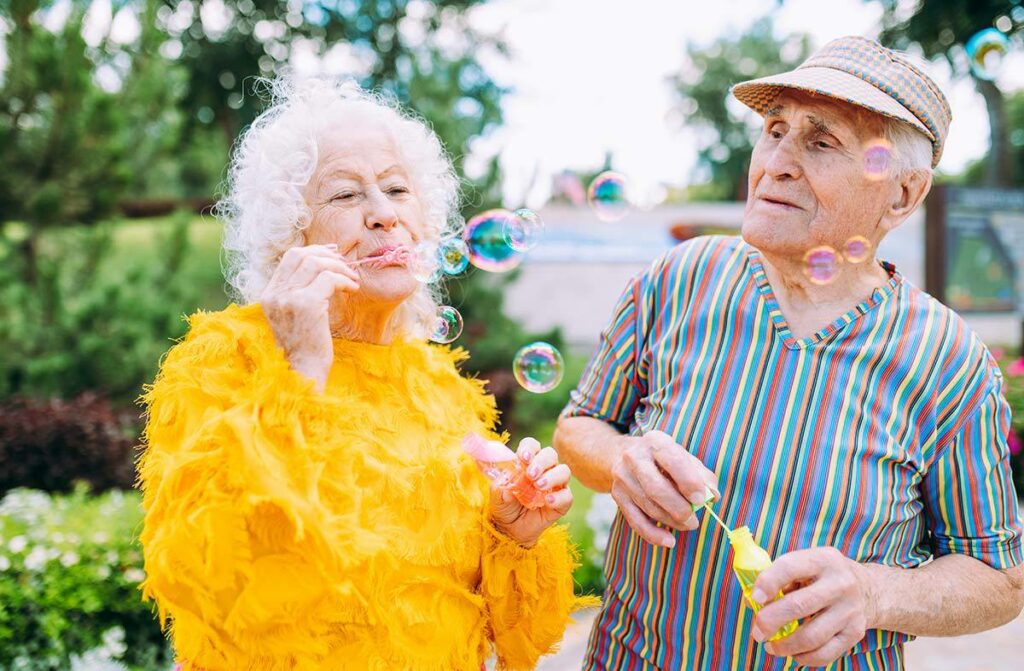 What are 55-plus communities in Flagstaff, AZ like?
Age-restricted or 55+ communities are neighborhoods where all residents are 55 and older. They may offer some amenities like a pool or exercise facilities. The main differences between a retirement community and independent living are the amenities and lifestyle each provides. Independent living communities usually offer a more extensive range of amenities as well as activities, clubs, transportation, and more. Independent living communities have more to offer their residents.
Age-restricted 55+ communities in Flagstaff provide seniors with the opportunity to live in a community specifically with like-minded residents in the same stage of life. The main benefit of living in an age-restricted 55+ community is the sense of security it provides for its residents. All residents must be aged 55 or older in order to live there which creates a close-knit environment. This allows residents to build relationships with each other while feeling safe knowing they're surrounded by people who share similar interests or backgrounds.
How are independent living communities different?
Independent living communities are generally designed to be more self-contained, and the focus is on promoting active lifestyles. They typically provide a variety of amenities such as pools, exercise rooms, and clubhouses. Residents may also have access to transportation services and other conveniences.
On the other hand, 55+ communities in Flagstaff are usually geared toward seniors who want to stay close to home but still live in a safe and secure environment. These communities often offer smaller living arrangements like condos or townhomes with fewer amenities than an independent living community. Additionally, 55+ communities typically do not offer group activities or programs for their residents.
Why choose independent senior living?
Flagstaff, AZ seniors are enjoying their later years in ways that keep them active, independent, and having fun. With many seniors invested in maintaining wellness and quality of life into their golden years, they are turning to independent living communities like The Bluffs of Flagstaff.
Not only is this lifestyle choice ideal for staying socially connected and mentally engaged, but it also offers peace of mind to both seniors and their adult children who may be concerned about providing care for aging parents far away or at home.
"I am so impressed with this senior community. There are so many wonderful amenities to enjoy. There is a steakhouse, pub, indoor pool, movie theater, salon, and activities center. There is a cute outdoor area for pets! The residents are so nice and very welcoming." -Heather A., Google review. 
The benefits of independent living communities for seniors
As a senior, deciding on the best place to live can be a daunting decision. You want to be able to remain independent and comfortable while also having access to key amenities and social opportunities. Fortunately, independent living communities offer all of that and more.
Independent living communities are designed with seniors in mind, offering a wide variety of benefits including activities and social events, transportation services, and dining options. They also provide access to medical care if needed as well as assistance with daily tasks such as housekeeping and laundry services. With such an array of support services at your disposal, you can enjoy a worry-free lifestyle in the comfort of your own home.
At The Bluffs of Flagstaff, life feels more like a vacation. Residents enjoy maintenance-free living with a host of amenities and services such as:
Housekeeping and laundry service
Trash removal
Scheduled local transportation
24-hour staff on-site
Emergency call system
Clubs, outings, and events
Chef-prepared dining
Spacious pet-friendly apartments
Mountain views
On-site salon
Fitness center
Indoor pool
Putting green
Interior courtyard
Outdoor garden areas
And more!
Live life on your terms
Not only do independent living communities provide practical benefits but they also give you the chance to form valuable relationships with like-minded people in the same stage of life. From social outings and group activities to seminars on topics relevant to seniors, there is no shortage of ways for you to stay engaged and connected.
Finally, independent living communities offer peace of mind knowing that you have access to help should anything happen or if an emergency arises. Many communities have 24/7 security staff so you have someone looking out for you at all times.
Making the best choice means knowing your options
If you're considering 55+ communities in Flagstaff or an independent living community like The Bluffs of Flagstaff, understanding how much more you get in independent living may make all the difference. In addition, you can easily age in place. Should your needs ever change, expert assistance is available in assisted living or memory care.
Independent living means maintaining your lifestyle and losing many of the hassles while taking advantage of many great perks and opportunities. If you're considering making the move soon, it's definitely worth exploring this option further!
Let us know how we can help!
Our senior living experts are here to help answer your questions so that you can make an informed decision. Contact us today to get started!