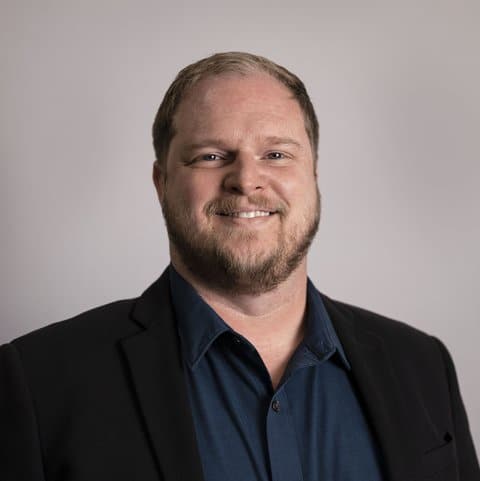 Bobby Lane is Chief Wellness Officer at Civitas Senior Living, where he is responsible for the company's clinical policy and procedures. This includes overseeing quality assurance and performance improvement processes; assessing cohort risk; putting evidence-based practices into action; ensuring residents benefit from the latest innovations in care delivery; overseeing care coordination in complex situations; and evaluating resident outcomes. He also serves as Co-Chair for the Risk Management Committee.
Bobby has been in healthcare or healthcare education since 1998. However, it was during advanced schooling that Bobby realized there was a deep need for quality care in geriatrics — and his passion was to both advocate for and provide quality care and living for seniors. He has a wide range of experience working in a variety of roles throughout his career, from RN at Baylor University Medical Center in downtown Dallas to Patient Care Technician and Nurse Leadership Intern at the Department of Veterans Affairs.
However, it's in his executive director and wellness roles in senior living that Bobby has found his purpose. He has served as everything from a caregiver and medication aid, to charge nurse, to executive director, to wellness director. Since 2015, he has helped the Civitas staff and seniors live out their passion through his work. At Civitas, he quickly advanced from Regional Wellness Director, to Senior Vice President of Wellness, to his current role as Chief Wellness Officer. Today, he leads and provides guidance, clinical insight, and a listening ear to a team of dedicated regional nurses who are affectionately known throughout the company as the Legendary Wellness Team.
Bobby's undergraduate studies began at Texas A&M University Commerce and he received his MSN from Saint Louis University. He is nationally certified as a Clinical Nurse Leader (CNL) and is an Argentum Certified Director of Assisted Living (CDAL). He is a Board Member of the Oklahoma Assisted Living Association and a member of the Texas Assisted Living Association (TALA), where he serves on various work groups. When he's not driving Civitas Wellness to the next level, Bobby enjoys plants, gardening, and hanging out with his two dogs, Petite and Demi.
Rational behavior requires theory. Reactive behavior requires only reflex action. – W. Edwards Deming