StoneCreek of Littleton hosted two-anniversary parties for their senior resident couples at 3 p.m. on Tuesday, September 27 at 7800 S Windermere St, Littleton, CO 80120.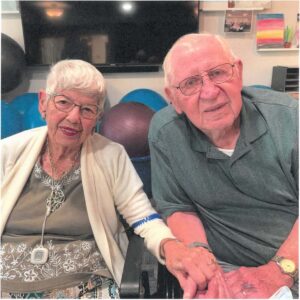 The community celebrated the 70th anniversary of Arlene and Chuck B. and the 64th anniversary of Ray and Norma O. What made the party even more special is that both couples lived on the same block for years, and are great friends.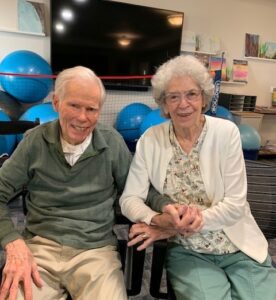 The couples would often play cards and games at each other's homes. Their kids grew up together as well. When Ray and Norma moved into StoneCreek of Littleton, Arlene and Chuck would often visit them. After several months of visits, Arlene and Chuck decided that StoneCreek of Littleton would be a great home for them as well.
During the party, both couples renewed their vows at 3:30 p.m. There was a wedding cake for both couples and their families joined them for the anniversary dinner.
Come meet friends and celebrate with us!
Learn more about the welcoming community you will find at StoneCreek of Littleton. Contact us today to sign up for a tour.