Denver, Colorado is one of the best cities for staying fit and active. The proximity to nature and regular sunshine keeps people out and about. It's an appealing lifestyle that caters to a younger generation.
The average age of people in the Denver area is just under 35, and nearly 70 percent of residents are under 44.
That doesn't mean seniors won't enjoy living in Denver, but those interested in staying active and enjoying their retirement, just need to know where to look. If you're looking for active assisted living, south Denver and the surrounding suburbs are excellent places for older adults to check out.
Civitas Senior Living is one of the fastest-growing senior living companies in the nation. They brought their vision of active and passionate living for older adults to Littleton, Colorado in 2020. StoneCreek of Littleton is a new way of thinking about assisted living and memory care.
This resort-style community less than 30-minutes from Downtown Denver is where miracles happen every day.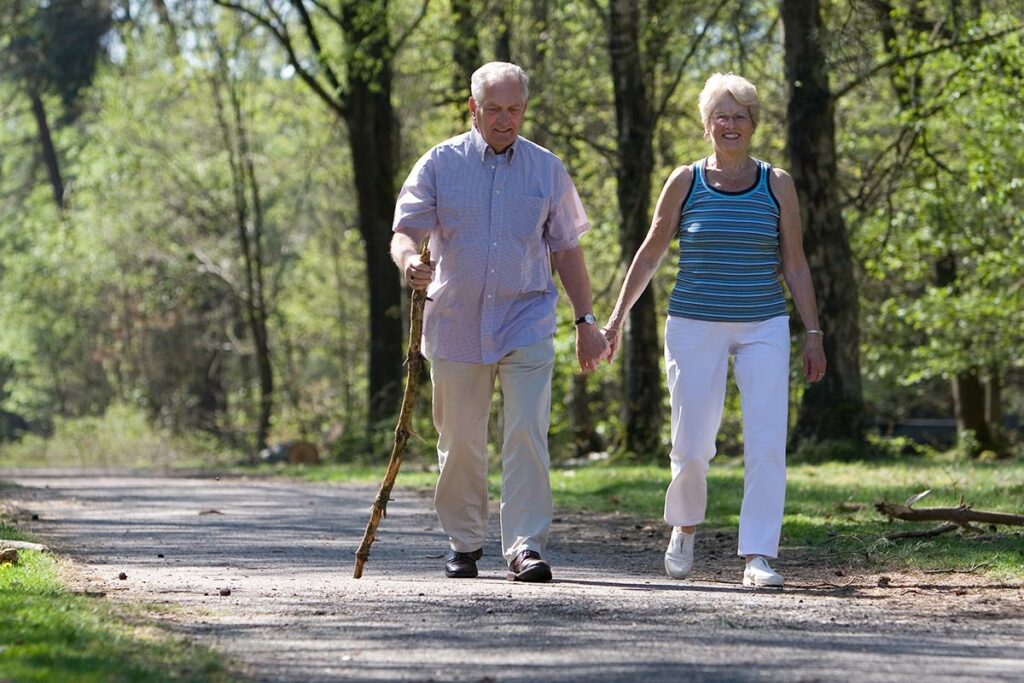 Active Senior Living: Littleton, CO
Assisted living isn't only for people who are frail or very old. Many people move to assisted living to extend their level of independence and take advantage of senior care services before they require them.
Less than 45 percent of Colorado assisted living residents are over 85, and fewer than 50 percent of them need help with activities of daily living (ADLs) like dressing, ambulation, or eating. Another 48 percent live with Alzheimer's and dementia.
Choosing a senior living community that offers multiple levels of care can make aging in place more accessible than attempting to do so at home. Active seniors often turn to retirement communities or independent living facilities, but those options don't always offer the higher level of care some people may need.
If you or a loved one wants to stay active, social, and live with passion, StoneCreek of Littleton can't wait to welcome you home.
How is assisted living active?
Assisted living is best for older adults who need help in one or two aspects of their lives or will anticipate those needs in the future. Receiving assistance in these areas helps them live independently and enjoy their golden years.
Consider if any of these services available at StoneCreek of Littleton could help you or a loved one live with added confidence and energy:
Chef-prepared meals
Medication management
Licensed nurse oversight
On-site rehabilitation
Bathing, grooming, and dressing assistance
Personal care and hygiene assistance
Group wellness programs
Housekeeping and transportation
Providing these types of services lets seniors get rid of the hassles in their life and focus on doing the things that make them happy. The Passion Program available in our community ensures that every day is full of events to keep older adults active.
Imagine staying active with:
Community outings for lunch, shopping, and entertainment
Gathering in the dining room for three meals per day
Attending Fit For You exercise classes
Building your endurance in the fitness center
Making new friends in the Art Throbs or Green Thumb Club
Cheering on the Broncos in the game room
Your options for fun are endless, and our Activity Directors make sure to include favorite games and events on the daily schedule. We also love when new residents introduce us to new entertaining activities and adventures.
Residents are free to spend their days doing what makes them comfortable. Access to all activities and amenities is a bonus when calling StoneCreek of Littleton home. If you or a loved one is interested in active retirement living, look at the average day you can enjoy:
Breakfast in the dining room featuring fresh fruit and locally sourced melons
Fit For You brain and body fitness class
Hanging out with friends in the garden during Green Thumb Club
Venturing on community transportation to Aspen Grove for lunch and shopping
Resting and receiving medications in the privacy of your apartment
Playing cards in the game room
Attending a Seasonal Sips happy hour
Enjoying a chef-prepared dinner with fresh Colorado-grown beef and vegetables
Taking a walk around the outdoor courtyard and unwinding from the day
A day like that may sound like a lot. Choose your favorite activities and attend your favorites. The choice is yours at StoneCreek of Littleton.
What about senior care?
If you're considering an assisted living facility for the care aspect, StoneCreek of Littleton provides multiple levels of support.
Health care services in assisted living and memory care are not as high as in a skilled nursing center or nursing home. Those facilities are best for seniors recovering from surgery or injury and require short-term medical care. They also cater to people with chronic conditions who cannot live independently.
My Wellness
My Wellness ensures older adults receive the care they need to live the life they want. We will design an individualized care plan with you and your family upon moving in. Following a health assessment and recommendations from our wellness team, everyone can be on board with what to expect.
Team members and families can redesign care plans at any time to fit the needs of residents. My Care Conference is a regularly scheduled meeting to assess whether individuals need health care changes. This conference also examines residents' social, physical, and mental needs.
Families can follow their loved one's journey by using the Sagely app. This helpful tool automates many administrative tasks and health records for team members. Families and residents can use it to view events, view care actions, and keep in touch.
Our compassionate team members provide ADLs and regular check-ins to ensure residents can continue their active lifestyles.
Littleton Memory Care
Memory care at StoneCreek of Littleton is available in The Cottage. Our smaller care environment is a secure and calm atmosphere for seniors living with Alzheimer's and dementia. Our specialized care team in The Cottage provides individualized activities and care services that give residents a sense of purpose and community.
Our dementia care community focuses on providing seniors with a clean and fulfilling lifestyle. We use purposeful activities to help relieve older adults of their anxiety and confusion. Socialization and building new relationships are other cornerstones of our approach to care.
Family members can use The Cottage as a resource when providing home care gets to be too much to manage. Current assisted living residents can transition to memory care if needed and continue living in a familiar environment.
Discover Assisted Living South of Denver
If you're considering assisted living in Denver or south of the city, StoneCreek of Littleton would love to give you a tour. Stay active and enjoy living your life with passion in your new home. Contact us today!