Fort Worth, Texas is a Dementia-Friendly Community
For those living with dementia, finding the right community is essential. A dementia-friendly community can provide the support and resources needed to maintain or improve the quality of life.
Memory care facilities in Fort Worth, TX can benefit residents and family members. People with dementia in the communities have access to social activities, assistance with everyday tasks, and round-the-clock care.
In addition to memory care facilities, many resources are available. Dementia Friendly Fort Worth is a great place to start. This organization provides information and support for people with dementia and their caregivers.
Additional dementia-friendly options in Fort Worth include assisted living and memory care communities like The Grandview of Chisholm Trail.
Making the switch to a memory care community can be a big decision, but it doesn't have to be overwhelming. By researching and taking advantage of all the available resources, finding the perfect community for a loved one is possible.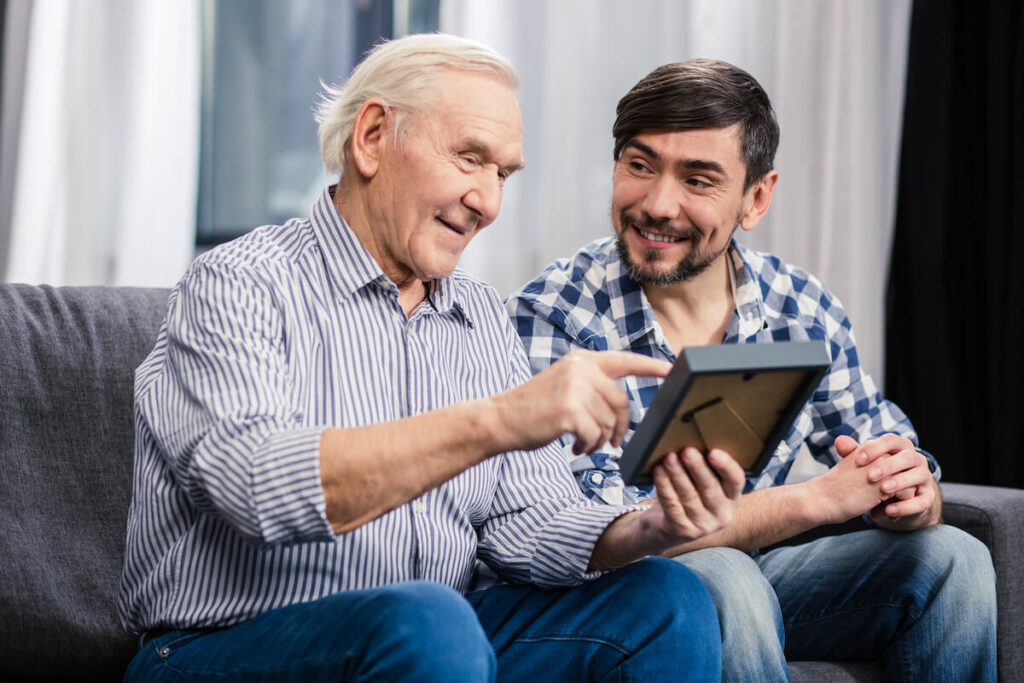 Keep reading to learn more about ways to support people with memory loss. Discover how home caregivers can create dementia-friendly environments.
What Is a Dementia-Friendly Community?
There are a couple of definitions when it comes to a dementia-friendly community. One involves a movement, whereas the other refers to long-term care.
Dementia Friendly Fort Worth is a non-profit organization that works to improve the lives of those with memory loss. There are organizations around the country that provide similar services.
The organization offers support groups and educational resources. Dementia Friendly Fort Worth also advocates for laws and policies protecting the rights of those with dementia. The organization's ultimate goal is to create a community that is inclusive and supportive of all its members.
The second type of dementia-friendly community is typically referred to as a memory care facility or dementia care community. These communities provide structured environments offering round-the-clock care and everyday assistance.
How to Make an Environment Dementia-Friendly
There are several things that at-home caregivers can do to make a living space more dementia-friendly.
Dementia is a term used to describe a decline in cognitive function. The effects can include:
Memory loss
Difficulty communicating
Mood and behavior changes
Vision changes
One of the most important things is to maintain a routine as much as possible. Regularity can help to provide a sense of stability and improve communication. A pattern also helps caregivers keep track of their daily duties. Reducing distractions and preventing accidents is also a crucial step.
Some tips include:
Simplify your décor: Choose furniture and décor that is easy to see and access. Remove any clutter or items that could be hazardous.
Accident avoidance: Ensure the home has good lighting, handrails, and non-slip surfaces. Remove any tripping hazards like throw rugs or electrical cords.
Put important information in plain sight: Write down important phone numbers, addresses, and instructions so they are easy to find. Use visual cues, like signs or colored tape, to help identify important areas like the bathroom or kitchen.
People with dementia can easily become bored or lonely. It's essential to include them in social situations as much as possible.
Family members should make an effort to spend time with the person. Try doing simple activities together:
Take them out for walks
Visit friends or family
Go to social events
Visit nearby cities and attractions
If the person cannot leave the house, have people come over to visit. Staying connected with others can help reduce boredom and loneliness. This factor can make a big difference in a person's quality of life.
The Benefits of Memory Care Facilities & Fort Worth Options
Memory care facilities offer a number of benefits to seniors living with dementia and their family caretakers.
First and foremost, they provide around-the-clock care and supervision. This can give family caregivers much-needed respite from their heroic duties.
Memory care facilities offer many opportunities for socialization and engagement. These activities can help stave off feelings of isolation and depression, which are common among people with dementia.
Another benefit of memory care facilities is personalized care plans. These plans are designed to meet the unique needs of each resident. Memory care staff are trained to understand the effects of dementia on cognitive function, behavior, and emotion. This knowledge allows them to tailor their care to each individual's needs.
The Grandview of Chisholm Trail is a premier senior living community in Fort Worth. Our memory care program takes place in an intimate dementia-friendly environment known as The Cottage.
Memory Care in Fort Worth at The Grandview of Chisholm Trail
At The Grandview of Chisholm Trail, we understand that memory care requires exceptional compassion and expertise. Our caregivers are specially trained to provide quality care for residents with Alzheimer's, dementia, and other forms of memory loss.
We create a community atmosphere that emphasizes social interaction and encourages residents to maintain a sense of purpose. Our goal is to elevate the quality of life for our residents and help them find meaning. We are committed to providing the highest level of care possible.
The Cottage is a dementia-friendly environment that encourages residents to spend time together and not alone in their living space. The high-staff-to-resident ratio supports this effort and makes time for individualized care and activities.
Memory care in our community also helps family members. We offer support groups and an immersive experience called Dementia Live. Our services cover the heavy lifting so everyone can experience peace of mind.
Benefits include:
Modern living space
Daily social and wellness programs
Signature features like the Passion Program and Miracle Moments
Chef-prepared meals
Activities of daily living assistance
Secure environment
Housekeeping and a focus on cleanliness
Deciding to move a loved one into memory care is not easy. However, these communities can offer much-needed support and assistance.
Learn More About Memory Care in Fort Worth
Finding peace of mind is possible. Contact us to arrange a tour or ask questions about dementia-friendly environments.