For seniors considering a move to assisted living near Fort Worth, it can be difficult to leave behind everything that has brought them comfort, including their furry friends.
If you're in the Fort Worth area and are seeking a pet-friendly assisted living community, you're in luck! Many other senior care homes allow pets. However, Clear Fork of Willow Park, located just west of Fort Worth, takes extra measures to ensure that both you and your cat or dog can live happily and comfortably together.
At Clear Fork of Willow Park, Pet-Friendly Assisted Living Promotes Emotional Wellbeing
We understand the deep emotional bonds between pets and their owners; that is why our care home near the cities of Weatherford and Hudson Oaks, Texas offers pet-friendly assisted living.
When you join our resort-style community, you'll be able to bring your beloved small pets with you. We know animals can offer great emotional support, reduce loneliness and depression and provide companionship, which makes them an essential part of residents' lives.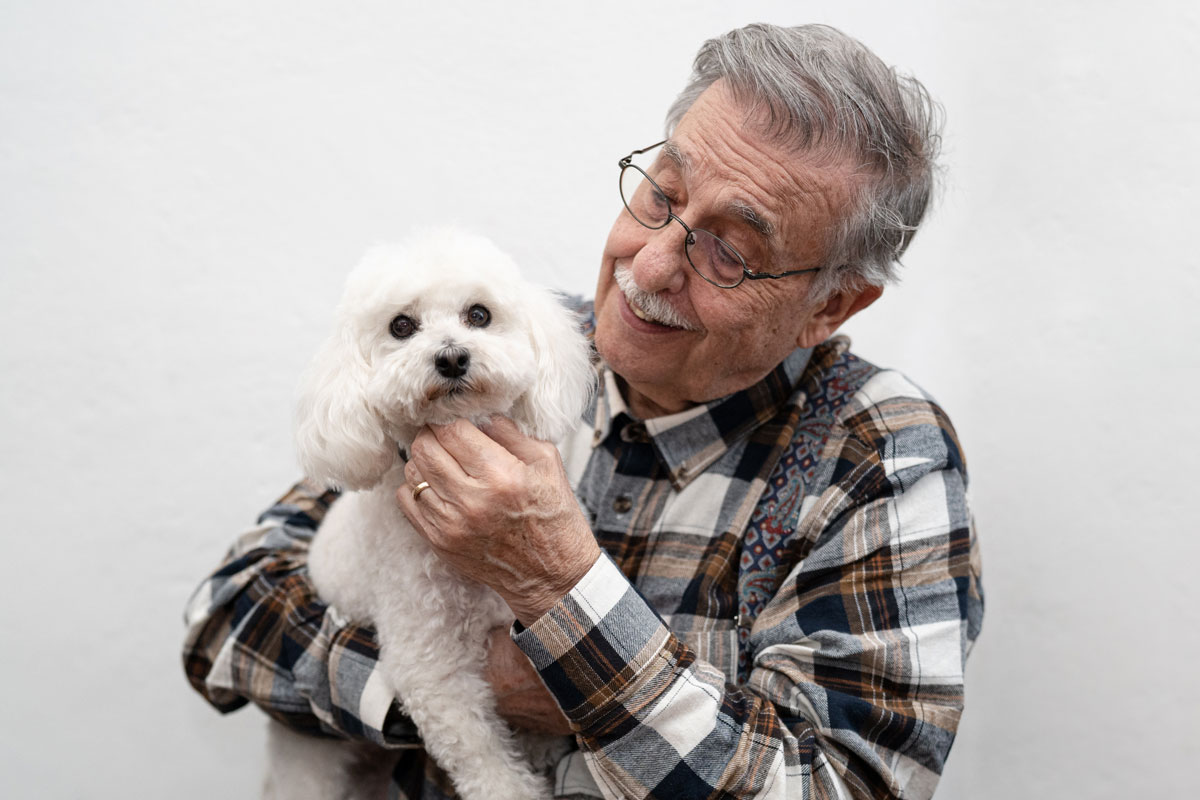 The team at Clear Fork makes sure that residents' pets are well cared for too, offering them ample space to move around, as well as assistance with feeding and taking them to veterinarian appointments. When you join our community, you'll find that pets are treated like family because we understand that, to many residents, they are.
Relax in Local Assisted Living Apartments Designed With Pets in Mind
Our pet-friendly assisted living apartments offer plenty of room for residents and their cats and dogs. These apartments accommodate both you and your pet comfortably so that you can continue to enjoy each other's company. Our community is designed to cater to the needs of our human and four-legged residents.
Stay Fit and Motivated in Assisted Living
At Clear Fork of Willow Park, we understand that staying active is essential to our residents' well-being. That's why our spacious grounds have plenty of room for leisurely strolls or lively playtime at the dog park, making Clear Fork the perfect place for pets to unwind while appreciating fresh air and sunshine.
Enjoy Willow Park's Small Town Charm With Your Best Friend
Unlike its larger neighboring cities like Dallas and Fort Worth, DFW suburb Willow Park offers a more relaxed and slower-paced lifestyle, ideal for seniors looking to retire in serenity with their pets. We strive to provide seniors with a welcoming and stress-free environment.
Make the Move to Assisted Living Near Weatherford and Hudson Oaks
Our Fort Worth-area assisted living team takes pride in our commitment to residents' wellbeing and emphasizes the importance of living happy, active lives with their pets. Clear Fork's assisted living nearby has top-notch care, services, amenities, and an enriching environment for both you and your furry friend.
Moving into an assisted living home is not always an easy decision to make, but Clear Fork of Willow Park makes it easy to bring your furry friend along to start your new life together. Our pet-friendly community offers supportive senior living, and we believe in going above and beyond to help our residents adapt to and embrace this new chapter of their lives.
If you're considering Fort Worth assisted living, we hope you're inspired to join our community! Don't hesitate to contact us today to learn more about our pet-friendly assisted living program.