Many seniors find themselves burdened with the responsibilities of home maintenance, taxes, and continuous upkeep, leaving little time for relaxation and enjoyment. Seniors looking for a solution that offers high-end services along with a lock-and-go lifestyle often find a haven in resort-style living. One of the best places to experience this type of independent living is at The Bluffs, located in Flagstaff, Arizona.
So, why is resort-style living the ultimate senior living experience — and why is The Bluffs of Flagstaff the perfect community for independent seniors to call home?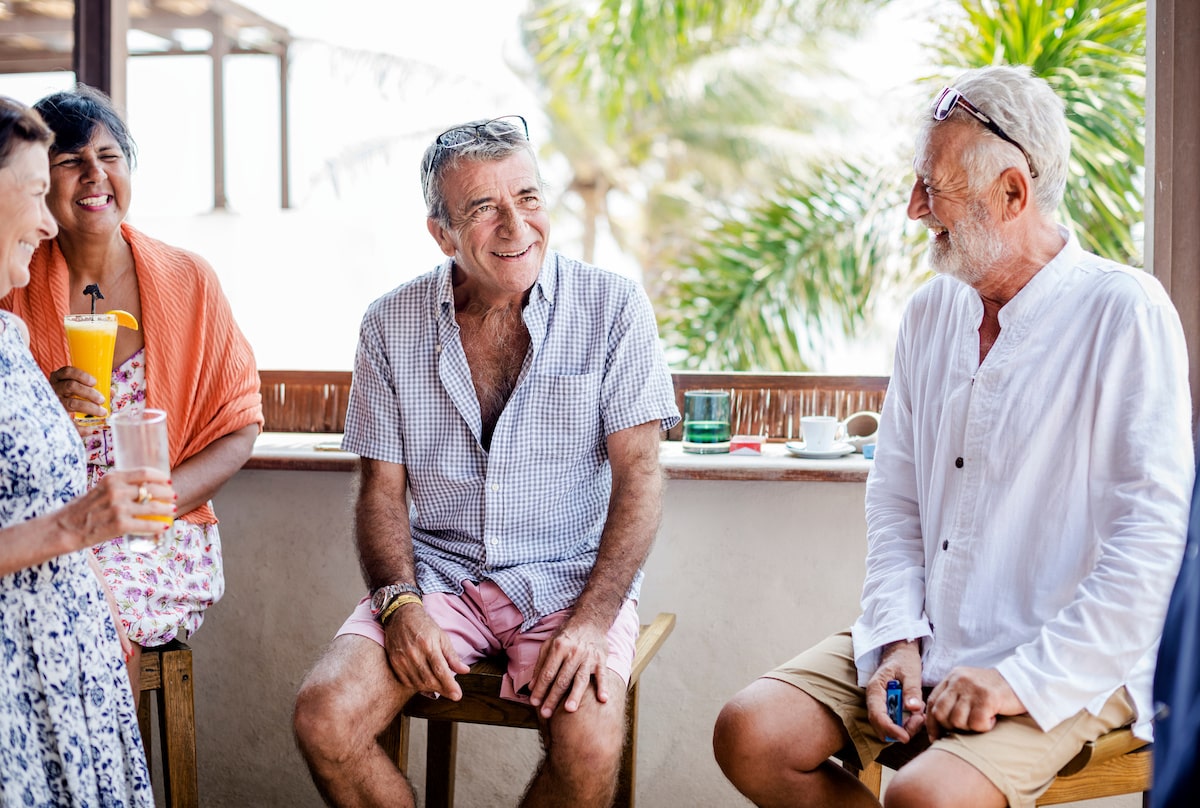 The Benefits of Resort-style Senior Living vs. Home Ownership
No Concerns About Home Maintenance
One of the biggest advantages of resort-style Independent Living is that there's no home maintenance to worry about. Seniors can relax and enjoy their retirement years without worrying about mowing the lawn, fixing the roof, or cleaning gutters. The Bluffs provides all the necessary maintenance and upkeep that any senior may need along with generous concierge services.
This allows seniors to focus their time and energy on more important things, such as spending time with friends and family, pursuing hobbies, or simply living like they're on vacation!
High-end Services and Security
The Bluffs offers high-end services that cater to the unique needs of seniors. This includes daily housekeeping, transportation assistance, and meals tailored to each resident's dietary needs by professional chefs.
For seniors who anticipate needing additional levels of care and want to age in place, our team is always on hand to provide medical care services through assisted living or memory care. This, in turn, gives seniors the peace of mind they need to fully enjoy their retirement years.
Vibrant Entertainment
One of the best things about resort-style living is that there are always scheduled and unscheduled daily activities available. Seniors have the opportunity to stay engaged with their peers and meet new people while taking part in hobbies they may not have had the chance to explore before. With ample activities like swimming, group exercise classes, movie nights, and happy hours, The Bluffs is a one-stop destination for a complete range of resort-style events.
Large Senior Apartments in Flagstaff
Aside from all the featured services, residents at The Bluffs also enjoy large oversized floor plans with plenty of space. Each unit is designed to accommodate independent seniors' lifestyles, offering maximum comfort and luxury.
Expanded Social Circles
Living in a resort-style community like The Bluffs, seniors develop relationships with their peers, making friendships that will last a lifetime. These active social lives contribute to overall happiness and well-being, which makes staying in an Independent Living community very satisfying. Seniors will always find themselves surrounded by engaging, like-minded individuals, ready to share their life experiences.
Experience Resort-style Senior Living for Yourself
Staying in a long-term resort-style community like The Bluffs is more than just a housing solution for seniors. Our Independent Living apartments in Arizona provide the perfect mix of security, comfort, and fun, all without the troubles associated with owning a home.
With an emphasis on luxury, independence, and freedom, the Bluffs offers the ultimate senior living experience that seniors deserve. Whether you're looking for quality amenities, a sense of community, or a comfortable, spacious place to rest at the end of each eventful day, there are many compelling reasons to choose senior Independent Living at The Bluffs in Flagstaff.
Get in touch with us for a personalized tour of our senior apartments. Flagstaff, AZ associates and residents look forward to meeting you!