Senior Centers, Quality Health Care & Texas Assisted Living
Are you looking for the perfect place to retire in comfort and style? Sachse, Texas is an excellent option. This vibrant small town in the Dallas area has plenty of activities and amenities to keep seniors entertained and independent.
From the Sachse senior center to upscale senior living communities like Ariel Pointe of Sachse, there's something for every senior in this charming town.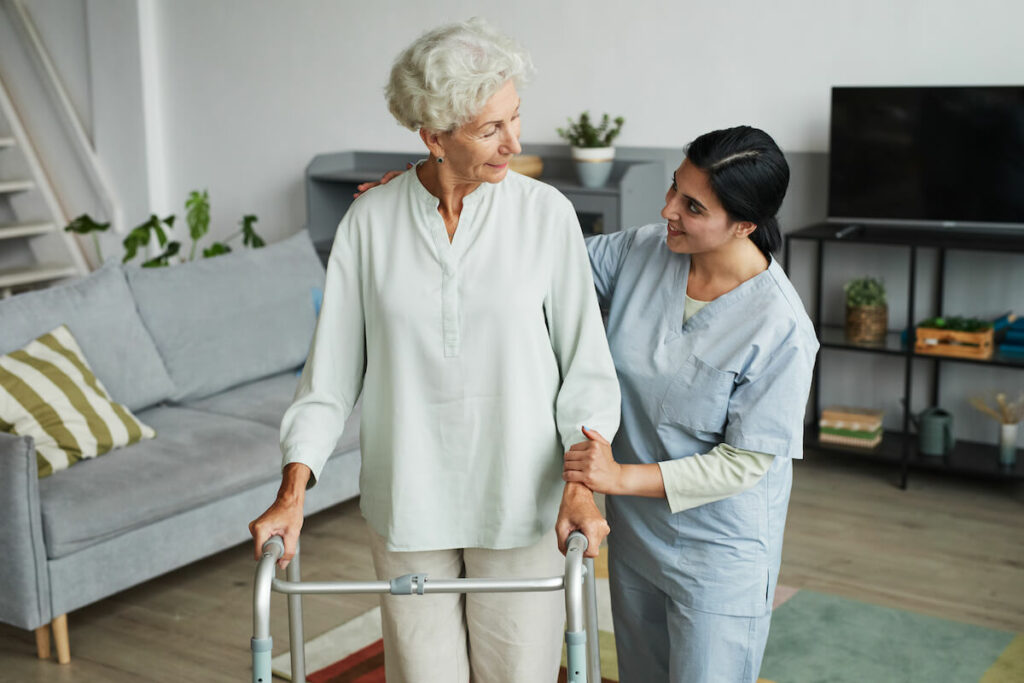 The Benefits of Retirement in Sachse, TX
Sachse is where people can enjoy country life less than 30 minutes from popular places like The Dallas Arboretum and Botanical Garden. This Dallas suburb is a popular destination for retirees due to its many benefits, such as:
Low crime rates
Access to healthcare services
Quality senior housing options
Social activities
Parks and outdoor recreation
The town is home to numerous parks, walking trails, and other outdoor amenities. The Laurie Schwenk Senior Activity Center is an excellent place for recent retirees to find new friends and stay active in their newfound freedom.
A vibrant area with shopping, dining, and entertainment venues sits conveniently on State Highway 78. Medical facilities are also readily available at locations such as:
Baylor Scott & White Medical Center – Lake Pointe
Methodist Richardson Medical Center
Trinity Regional Hospital Sachse
One senior living community nearby provides upscale living and quality care. It's a place for seniors who need extra help with daily living tasks such as medication management or meal preparation. It can also be the last move you'll ever have to make.
Finding Age in Place Senior Living in Sachse, TX
The Texas Assisted Living Association offers resources on how to find the right community for individual needs. Additionally, Ariel Pointe of Sachse provides information about finding and paying for senior living services for all stages of retirement.
Ariel Pointe of Sachse offers independent living, assisted living, and memory care in one convenient location.
Needs change with age, but that shouldn't affect enjoying retirement. Unfortunately, this can lead to a lot of stress and confusion when choosing the best place to live. Many retirees are opting for senior living communities that offer multiple service lines.
These communities provide a sense of security and ease for seniors who want to age in place without worrying about moving from one home to another as their needs change.
Aging in Place with Independent Living at Ariel Pointe of Sachse
Living independently is an integral part of aging well. With support from the Ariel Pointe of Sachse team, seniors can enjoy living independently while still having access to the resources they need. Additional amenities include:
Chef-cooked dining
Transportation services
Housekeeping and home maintenance
Social activities
Independent living is the perfect option for seniors who can care for themselves but need a little extra help here and there.
Sachse, Texas Assisted Living Services
Assisted living services are available for those who need more assistance with daily tasks like bathing or meal preparation. Personal needs change over time, but independence should stay the same.
In addition to providing personal assistance with daily activities, we provide additional socialization opportunities through group activities and events designed specifically for seniors.
These activities help keep minds and bodies working. It's essential for maintaining overall well-being as we age. Assisted living maximizes independence.
Memory Care Services in The Cottage
Seniors with dementia or Alzheimer's require specialized care that most family members or caregivers simply cannot provide alone. Memory care in The Cottage offers unique programs for those with memory loss.
Our memory care service is a secure environment allowing residents to live in reality and explore their passions. We offer 24/7 monitoring and specialized therapeutic programs designed to help slow memory loss. Residents can retain their independence while receiving compassionate care tailored just for them.
Aging in place at a senior living community is becoming more popular among older adults because it provides them with independence while also offering access to medical care if needed.
Whether you're looking for independent living options or more intensive memory care services, these communities offer something for everyone. Consider relocating to a senior living community in Sachse, TX and age comfortably in one location!
Quality Senior Living For All Stages in Sachse, TX
Sachse is ideal for retirees who want all the benefits of living in a small town with easy access to larger cities nearby. Sachse offers enjoyment through new friends, activities, and hassle-free living at Ariel Pointe of Sachse.
Join a community of seniors who are all pursuing their passions and loving retirement in Texas. Contact us to get started.