April 4, 2023, was a magical day for Ms. Norma S. At The Hamptons of Tyler in Tyler, TX. Her senior living community threw Norma a surprise dance party complete with pink everywhere to support her battle with breast cancer.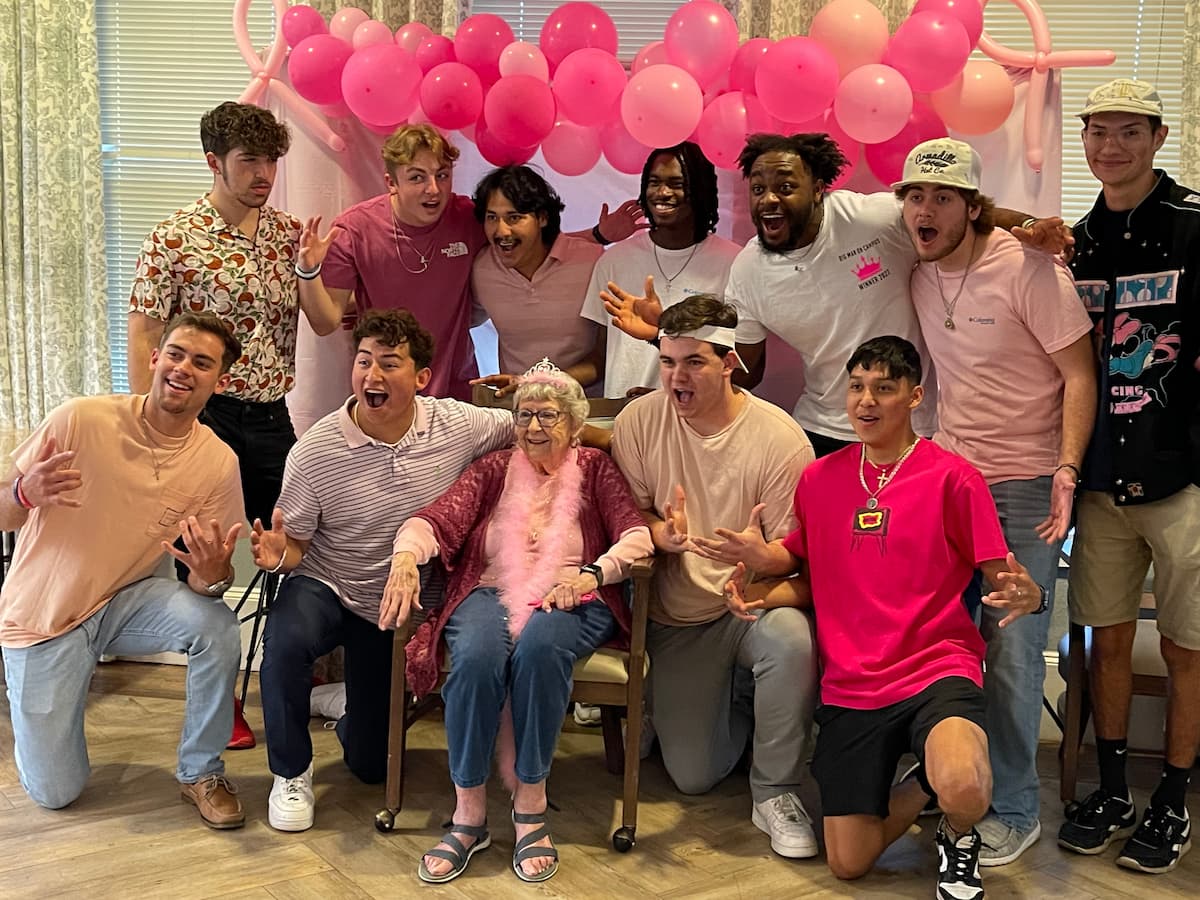 Local entertainer Debbie the DJ provided the live music. She loved Norma's energy and her constant dancing during a party last fall when the two met. It was an honor for her to provide the entertainment.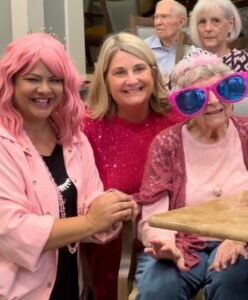 A couple of younger folks joined in on the fun as well. The Kappa Sigmas and Zeta Tau Alphas from UT Tyler also attended to dance the afternoon away with Norma. Dance moves, new and old, were traded between the youth and the honored.
"She used to dance all of the time at a local dance hall," shares Activities Director, Sara Teichgraeber. "She loves to dance, so this was very special to her. We all wore pink in support of her and others battling breast cancer."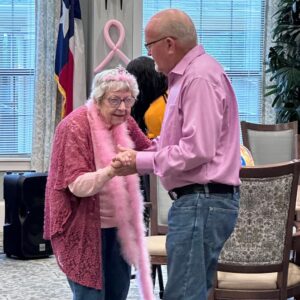 Sara even invited Norma's former dance partners to the event, making the afternoon all the more remarkable for her. The Tyler Paper wrote a beautiful article about the party, and KLTV even made an appearance to capture the fun moments.
The extraordinary senior celebration was a signature The Hamptons of Tyler Miracle Moment. This unique program honors residents' lives with over-the-top parties and celebrations.
Is there a Miracle Moment we can celebrate with you? Let The Hamptons team know by contacting us via our website or giving us a call. We would love to get to know you and celebrate you!
Let's Celebrate You!
For more information about The Hamptons, please contact us via our website. The Hamptons offers independent living, assisted living, and memory care in Tyler, TX.