Ms. Beatrice, a Valley View Senior Living resident, was surprised with certificates from students at Coakley Middle School on March 24, 2023.
The certificates were to thank Beatrice for her years of teaching. She also tutored when she retired.
Team members at Valley View fondly refer to the former teacher as Bea. She retired from education after 35 years at Newfane Elementary School. Bea taught all subjects for sixth graders in East Aurora, New York. She specialized in science and received recognition for promoting non-drinking and non-smoking in different cities.
Bea is also a lifelong learner of people and history.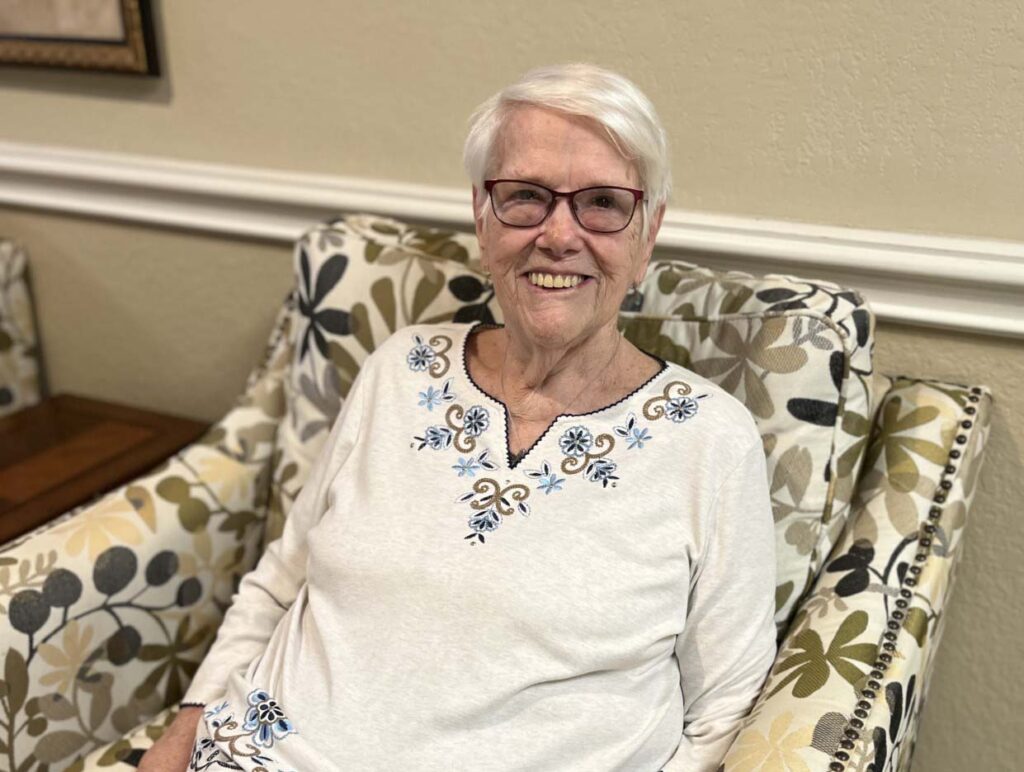 During the summers of her teaching career, Bea traveled around the world to different countries, such as Japan, Taiwan, Hong Kong, Mexico, Ireland, Scotland, and a few more, just to learn about their cultures.
After her retirement, she volunteered at the Chaplaincy Unit at Valley Baptist Medical Center, providing emotional support for patients. Bea is a mother of four children. She also has several grandchildren and great-grandchildren.
As of today, she continues to help others. Bea has helped a fellow resident and friend after his stroke. She spends quality time with him, helping him with his letters, numbers, and pronunciation. Her friendship has meant so much to him and has created a special bond between them.
Civitas Senior Living, the Fort Worth-based operator of Valley View, has a signature program called Miracle Moments that honors residents' lives. The events aim to create exciting memories and celebrations in each of their communities.
Because of the program, residents have had numerous parties and reunions, vow renewals, hot air balloon rides, races, and dances.
Is there a Miracle Moment we can celebrate with you? We love making dreams come true and celebrating the lives of residents. Take a tour of our community to see how we can create an inspiring moment for you.
Let's Celebrate You!
Contact us for more information about Valley View. We offer full-service independent living, assisted living, and memory care in Harlingen, TX.