Weatherford seniors Norman "Bud" and Delores N. are still in love after 60 years of marriage. The couple celebrated their relationship with a special vow renewal at West Fork at Weatherford on Saturday, April 16.
Celebrating a Special Day
The couple's children James and Joni — along with fellow residents, friends, and family members — were in attendance. Everyone had a great time celebrating the couple and making their day special. The bride even brought her original dress!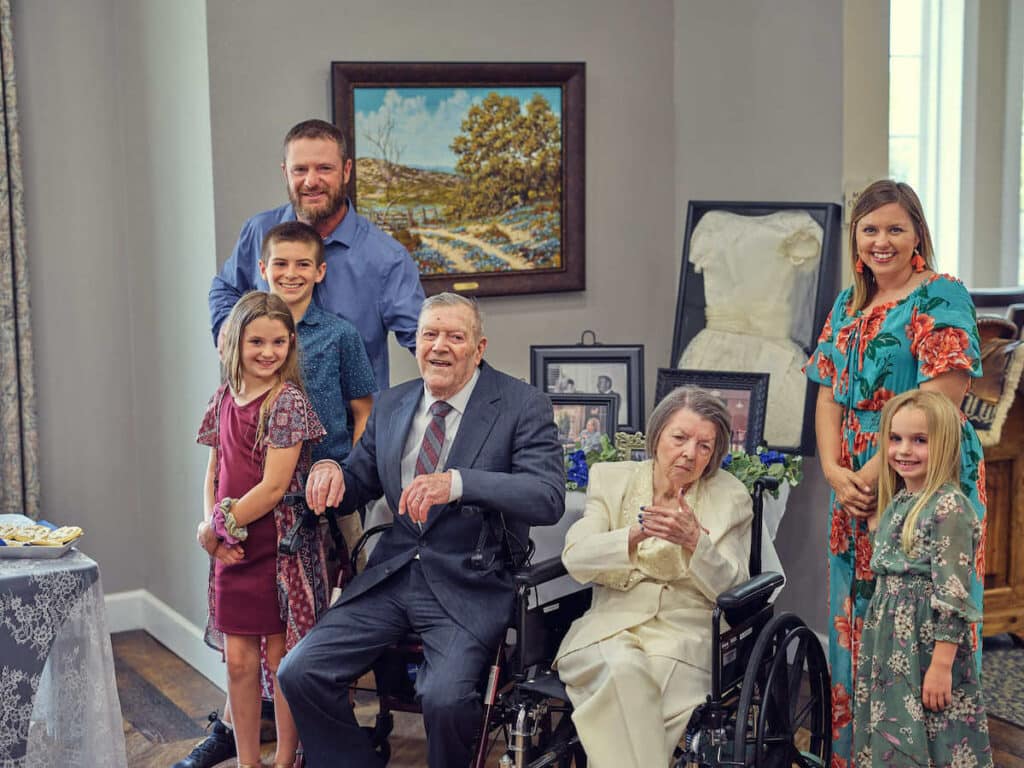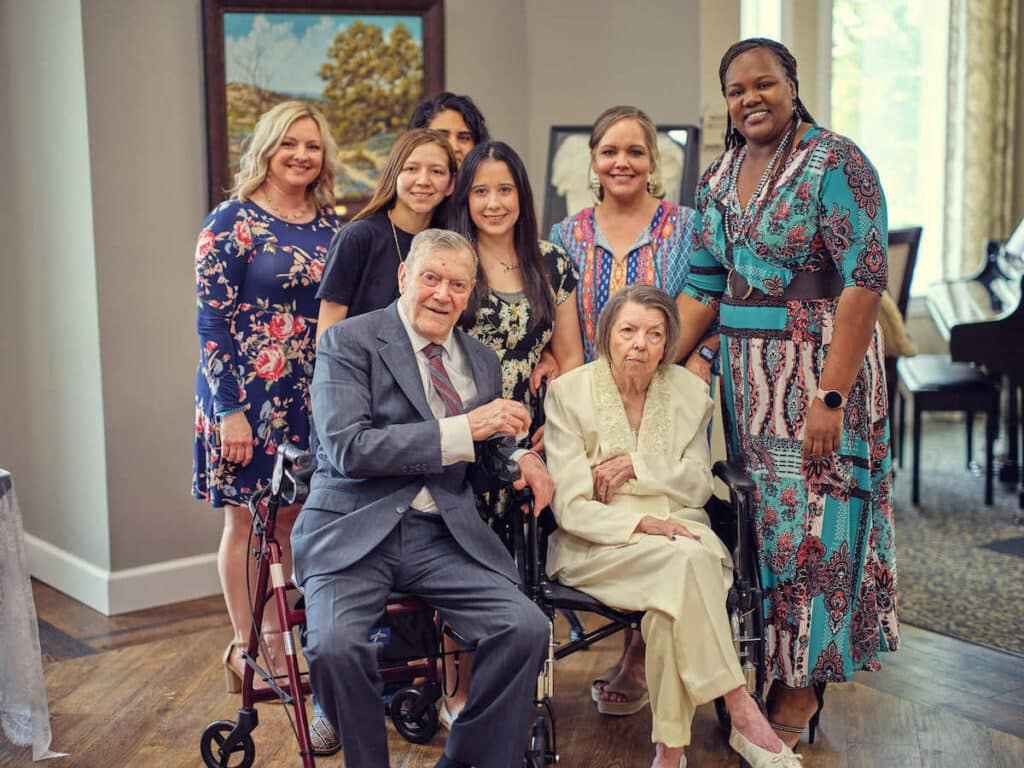 Moments that Matter
West Fork at Weatherford celebrates residents' special moments.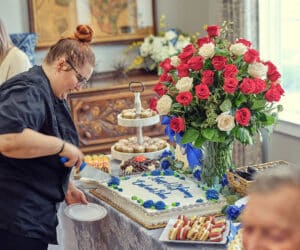 Their lives are filled with passion, wisdom, and love. As a community, we enjoy honoring the moments that really matter, like special birthdays, anniversaries, holidays, and all of life's milestones.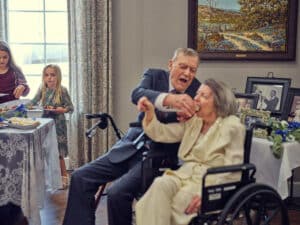 It's a privilege to honor moments like Norman and Delores' special day. At West Fork, we take the time to celebrate memories and create new ones with family and friends. From small moments to large events and everything in between, we want residents to feel as special as we know they are.
Programs like My Miracle Moment help us do that.
Come Celebrate Life's Special Moments with Us
Learn more about our warm and welcoming assisted living and memory care community. Contact us today to stop by for a visit.