If you are caring for a senior loved one with Alzheimer's in Red Oak, TX, you understand how challenging it can be to keep them entertained and engaged. However, sometimes all it takes is a small moment to lift their spirits and bring joy to their day. It could be a happy memory from reminiscing, getting mail, going for a walk, or enjoying some family time. This is where Dallas Alzheimer's care can help.
At Arabella of Red Oak, we believe that the good life for our Alzheimer's and dementia care residents is found in these moments: those filled with happiness, kindness, purposefulness, and laughter. The kind of short, pleasurable moments that are best enjoyed in the present. That's why we offer a comprehensive, loving, evidence-based approach to Memory Care in The Cottage – because every moment makes a difference in the quality of life for our residents.
Making Small Moments Count for Seniors With Alzheimer's and Other Forms of Dementia
Today, we'll explore some of the brief events that matter most to seniors receiving Dallas Alzheimer's care.
Reminiscing about Happy Memories in Alzheimer's Care
Dallas, Texas associates at Arabella of Red Oak are well aware that one of the best ways to connect with seniors with Alzheimer's is through reminiscing about happy memories. It could be memories from their childhood, their favorite vacations, or their wedding day. Look through old photo albums with them and ask them questions about the pictures. Listen to their stories and show an interest in their past. These small moments of nostalgia can bring so much joy to seniors with Alzheimer's.
Getting Mail
A simple gesture like sending a letter or a card to your senior loved one with Alzheimer's can brighten up their day. It could be a note from a friend, a picture from a grandchild, or a postcard from a vacation. Seeing that someone is thinking of them can make all the difference.
Visiting Family Members
Spending time with friends and family is essential for seniors in need of Dallas Alzheimer's care. A visit from someone they love can create a sense of purpose and belonging, reminding them that they are loved and cherished. Even if they can't remember who you are, they will still feel the emotional connection.
Going for a Walk
Taking a walk with your loved one can be a great way to engage with them physically and mentally. Going for a stroll outdoors, breathing in fresh air, and enjoying nature can enhance their well-being and reduce stress levels. It's also an excellent opportunity to share memories, chat about their day, and observe things around them.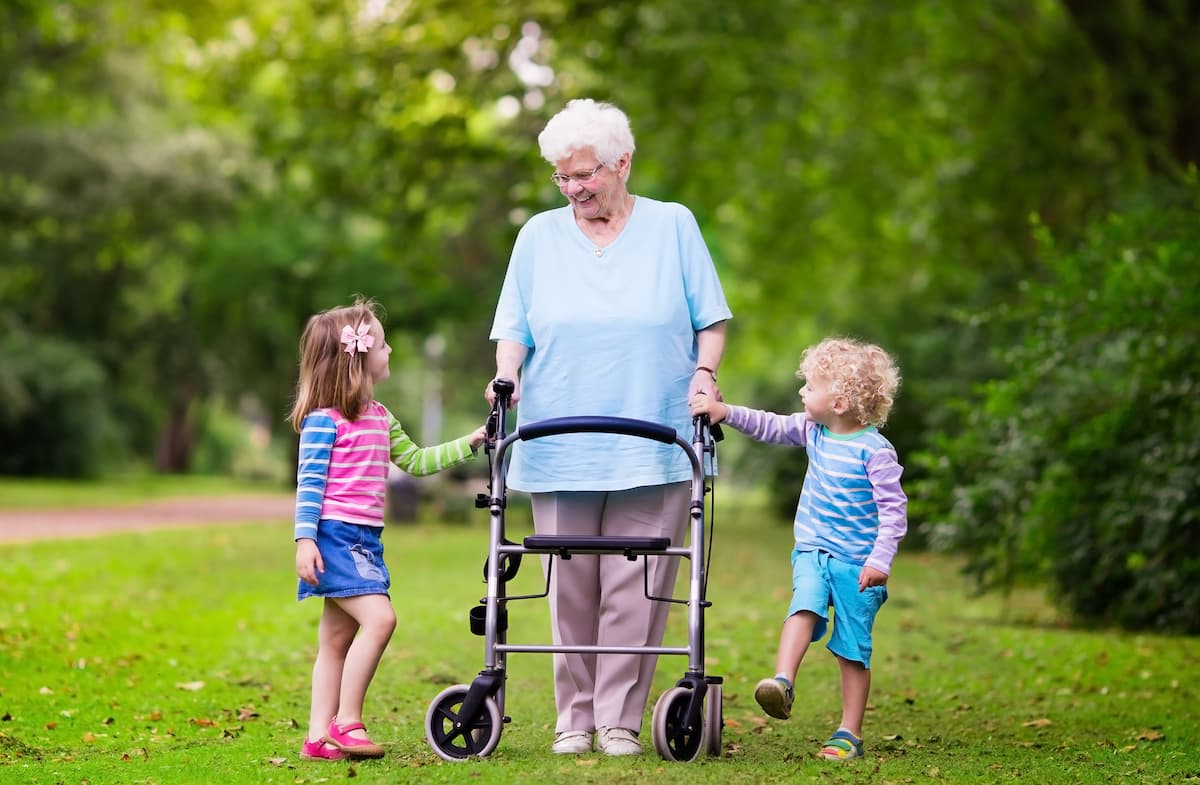 How to Find Greater Support for Dallas Alzheimer's Care
The Alzheimer's Association | Dallas
The Dallas Alzheimer's Association is a non-profit organization that offers support and resources to people living with Alzheimer's and their families. They provide educational programs, support groups, and free resources to help families cope with the challenges of Alzheimer's. By joining this organization, you'll be connected to a network of people who are going through similar experiences, and you'll have access to helpful resources that can make home caregiving more manageable.
Dallas, Texas Memory Care Communities
Memory Care communities are specialized long-term senior care homes that provide round-the-clock assistance for individuals with Alzheimer's and other forms of dementia. They offer a secure, and supportive environment for seniors with memory-related conditions. These communities typically offer a range of services, from 24/7 supervision to medication management and therapies to maintain cognitive abilities while stimulating positive emotions.
At Arabella of Red Oak, we intentionally keep the number of available rooms in The Cottage low and our staff per resident ratios high so that all of our residents can enjoy warm, attentive, passionate care in a small, home-like environment. We want our Memory Care residents to feel like they're part of a caring, close-knit community, and reminded every day of two things we feel strongly about: that they're important and that they matter.
While watching a senior loved one face Alzheimer's can be challenging, remember that small moments count while maintaining a strong, caring support network. Even the simplest gestures can bring immense joy and satisfaction to your senior loved one, making their days brighter and more fulfilling.
Reach Out to Arabella of Red Oak
Your tour of our Red Oak Memory Care community awaits! Speak with a knowledgeable associate to find the continual support your loved one needs in South-of-Dallas Alzheimer's care.