If you are looking for the perfect place to settle down after retirement or seeking senior apartments, San Antonio community The Brooks of Cibolo is a premier choice.
Nestled in the tranquil Cibolo area, near Schertz, TX, our full-service senior living community is an ideal place to downsize and live a maintenance-free lifestyle.
Many San Antonio retirement communities offer an active and social lifestyle. However, many are choosing senior living communities providing multiple levels of care to secure future needs.
We understand you're looking for a comfortable home with care services that support you without getting in your way. The Brooks of Cibolo offers a variety of living options, including Independent Living, Assisted Living, and Memory Care apartments.
Our senior community north of San Antonio boasts an expanded set of features designed to meet most, if not all, senior residents' living requirements. Welcome to luxury living in retirement.
Luxury Apartments for Senior Housing
Senior apartments and retirement communities are living facilities solely designed for seniors looking for comfortable and secure living options. Senior apartments feature various features which differentiate them from common living spaces. The most notable difference is the presence of multiple professionals on-site providing daily living assistance and social activities.
San Antonio senior apartments are generally part of a retirement community or Assisted Living facility and offer supportive environments for older adults. Senior living apartments often support a maintenance-free lifestyle, so residents don't have to worry about cleaning and repairs.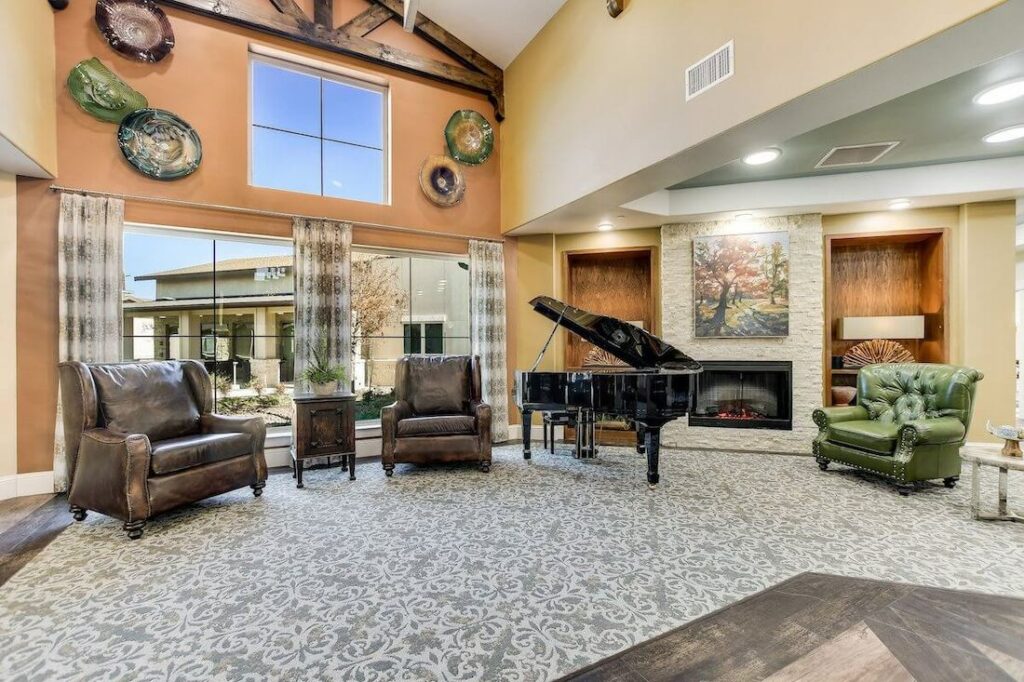 Amenities that are standard in senior apartments include:
Laundry facilities
Housekeeping
Fitness centers
Shuttle services
Salons
Activity rooms and lounges
Restaurant-style dining
The living spaces in senior apartments are designed to accommodate seniors. The floor plan layouts include ample lighting, low counters, and wider doorways that suit their needs. Whether it's Independent Living or Assisted Living, senior apartments offer an environment designed to meet the needs of active adults, making the transition to retirement apartment living a comfortable and manageable process.
Full-Service Senior Living Near San Antonio
One of the significant advantages of choosing our senior living community, The Brooks of Cibolo, is the comfort of living in upscale homes that resemble other luxury apartments. We provide senior housing and care for every lifestyle.
Independent Living Senior Apartments
Our Independent Living apartments come with a full kitchen featuring stainless appliances, granite counters, and outdoor spaces. Our maintenance-free living apartments make retirement life both comfortable and fun.
Independent Living residents have full access to the resort-style amenities and activities our passionate team offers. Don't feel like cooking? Head to the dining room for a chef-prepared meal.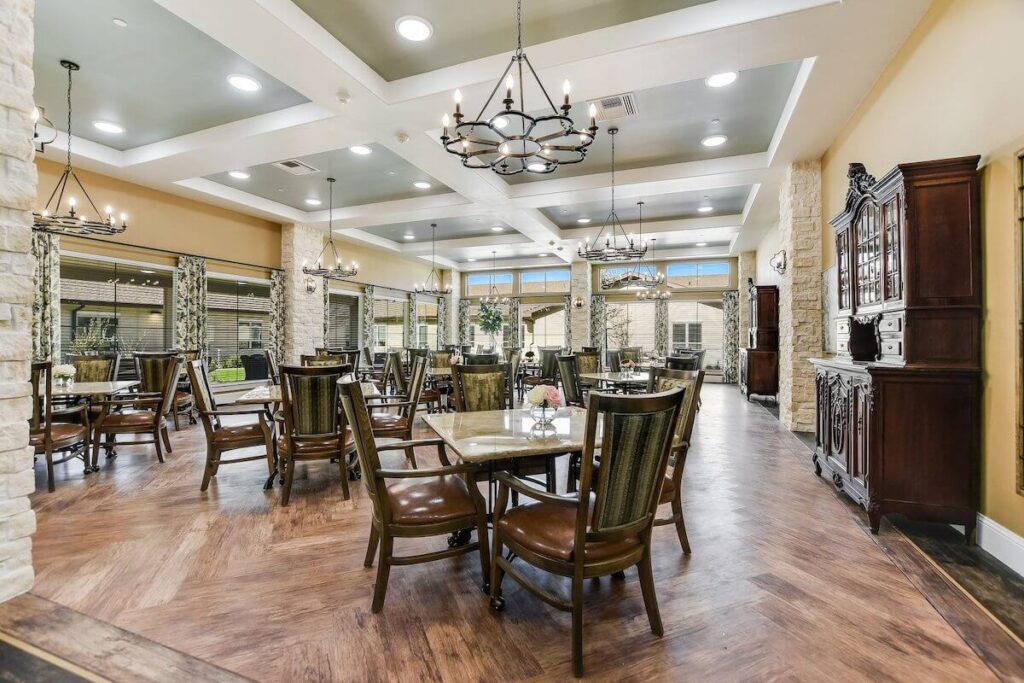 Assisted Living Senior Apartments
San Antonio assisted Living apartments are perfect for personalized care delivered at home for seniors seeking an additional level of care. Our pet-friendly apartments allow residents to keep their furry friends close by, and our dedicated and trained professional team is always ready to help.
Our team works with residents and family members to design personalized care plans. These guides will dictate which of our care services a senior will need:
Bathing, dressing, and grooming
Medication management
On-site physical therapy
Alzheimer's and Dementia Care Units
Memory Care is a unique feature of The Brooks of Cibolo. Our superb Memory Care apartments, known as The Cottage, offer companionships that guarantee our dedicated program for residents with Alzheimer's and dementia. The collective effort of our team members ensures an optimum level of care here in the San Antonio senior community.
Searching for San Antonio Retirement Communities? Welcome Home to A Gorgeous Senior Apartment
The Brooks of Cibolo is conveniently located near Schertz, where seniors can find plenty of shops, restaurants, and other community centers readily available. Our community offers a peaceful environment and comfortable lifestyle without sacrificing nearby amenities.
Our senior living community is the kind of place that "feels like home," says a resident in an online review. "The friendliness of the staff spills over into the residents as well. When there is a new face or couple in the dining room, many residents go over to introduce themselves and will even sit down and eat with them. It's that kind of homey feeling."
We welcome you to The Brooks of Cibolo, where we take pride in providing a comfortable and enjoyable lifestyle option for older adults seeking a senior living community. Visit us today and explore our senior apartments near San Antonio.