Clear Fork Assisted Living and Memory Care celebrated a special birthday in December. Ms. Bernice W. turned 101 on December 1, 2022, and the entire community was in full swing for the birthday party.
Bernice has unique hobbies. For her 100th birthday, she went riding with a local motorcycle group. She loved riding motorcycles, traveling, and camping with her husband. Now she is more into reading, doing crosswords, and walking, but when the opportunity presented itself to ride a motorcycle one more time, she couldn't say no!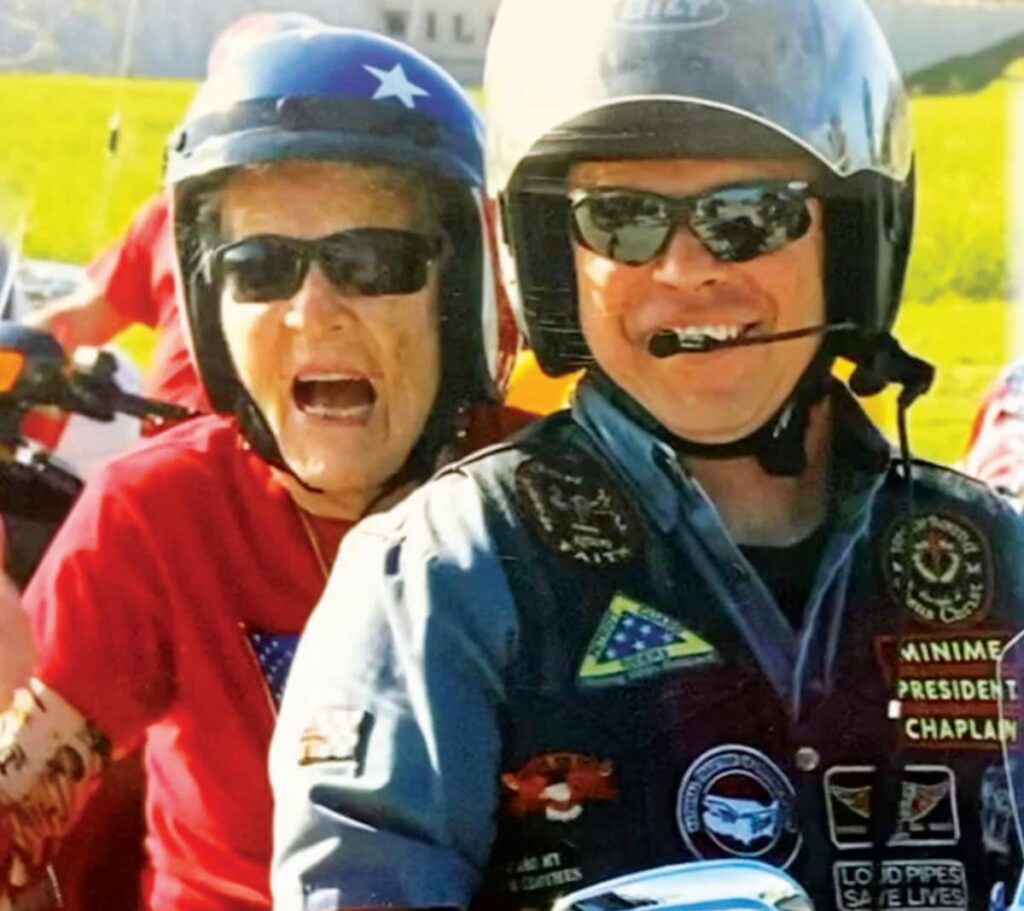 A full feature of Bernice was in Hoopla Magazine in September 2022, where she stated that motorcycling keeps her young.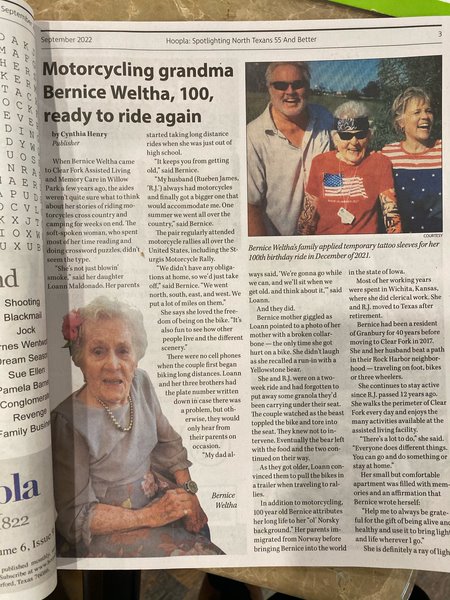 Bernice was born in Radcliff, Iowa, but her working years were spent in Wichita, KS doing clerical work. She then moved to Texas with her husband of 65 years, Reuben James (RJ), when they reached retirement. They spent 40 years in Granbury before moving to Clear Fork together in 2017. The couple has one daughter and three sons.
Get ready to celebrate all your special moments at Clear Fork!
Learn more about our vibrant assisted living and memory care services by signing up for a tour today!