Your Search For The Best Assisted Living Near Me Is Here!
We are excited to announce that The Hamptons of Tyler has won The Tyler Morning Telegraph's Best in Town Readers' Choice Award in the Assisted Living category!
This award is a testament to our high-quality care and services to our residents and their families.
Some of The Best Assisted Living in Texas!
The Hamptons of Tyler is a state-of-the-art assisted living community. We offer a wide range of services and amenities to our residents.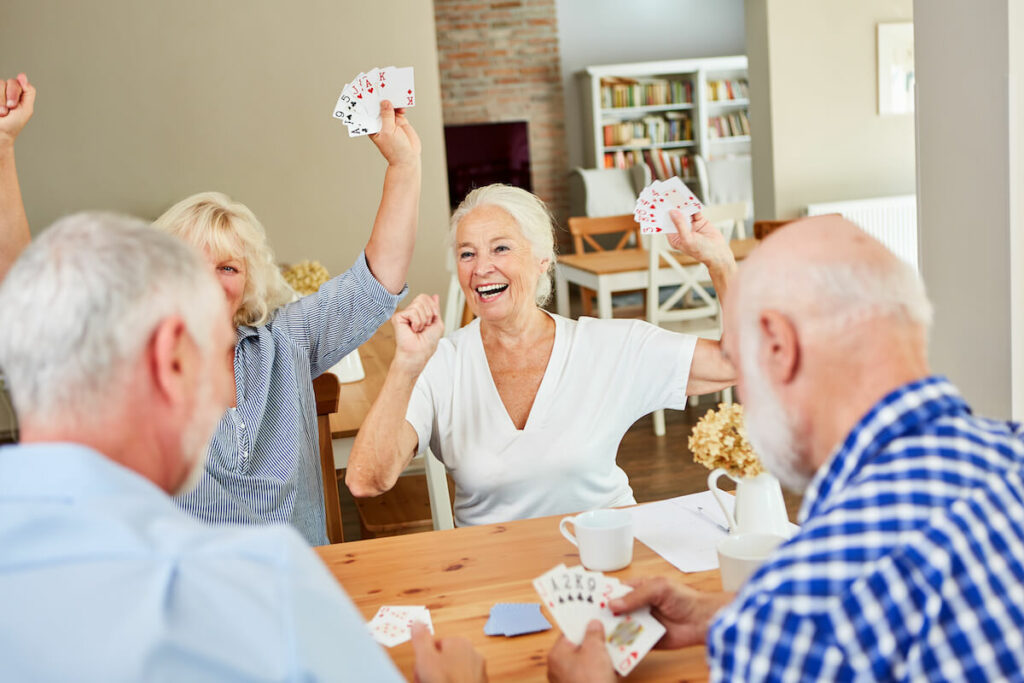 We are committed to providing all residents with a comfortable and enjoyable living experience. Team members assist with daily living activities, such as bathing, dressing, and grooming. Residents enjoy various social and recreational activities, including exercise classes, outings, and entertainment.
Assisted living should be a time of enjoyment and relaxation, not worry and stress. That's why we offer a wide range of services and amenities to make life easier for our residents.
Each resident has unique needs, and we work hard to meet those needs. If you're looking for an assisted living community that feels like home, look no further than The Hamptons of Tyler!
Our award-winning status results from our commitment to providing top-notch care and services to our residents. Our team members go above and beyond to create a warm and welcoming environment for older adults and their family members.
What makes assisted living at The Hamptons of Tyler stand out?
There are many assisted living facilities in Tyler, Texas, but what makes The Hamptons of Tyler stand out from the rest? Here are just a few things that set us apart:
24/7 senior care: Our team of registered nurses is available around the clock to provide residents with the care and assistance they need when they need it.
On-site rehabilitation: Our on-site rehabilitation center offers a wide range of therapies and services to help residents regain strength and independence.
On-site pharmacy: Seniors have the convenience of medication assistance available in their community.
Independent Living: Older adults who do not require a higher level of care can enjoy living in luxury with their best friends.
Memory care: We offer specialized memory care services for residents with Alzheimer's or other forms of dementia.
A wide range of amenities: From a beauty salon and spa to an on-site library and heated pool, we have something for everyone at The Hamptons of Tyler.
Older adults in Texas deserve spacious and modern living spaces. Assisted living residents can choose between contemporary studio, one, or two-bedroom apartments. The private residences offer independence reimagined.
Outside the home, the social aspect comes alive. Residents love getting together for chef-prepared meals in the dining room or movie nights in the theater. Additional enjoyment is found in:
Fit For You chair aerobics
Art Throb Club
Green Thumb Club
Worship services
Happy hours
Special events
Live entertainment
What is assisted living?
Assisted living is a type of long-term care. These communities provide personal care, residential amenities, and social activities to seniors who need help with activities of daily living (ADLs). Bathing, dressing, and eating are common areas of support.
Assisted living facilities are a good option for seniors who need some help with ADLs. The level of care is not as high as what is offered in a nursing home.
Is assisted living different from independent living?
Assisted living and independent living offer residents a chance to enjoy an active and social lifestyle. While some assistance with certain tasks of daily living is shared, there are some key distinctions.
One of the most significant differences between assisted and independent living is the available level of care and support. Residents of assisted living communities receive a higher level of personalized care.
Independent living communities do not provide hands-on care or assistance with activities of daily living. This form of senior living offers supportive services such as transportation, housekeeping, and laundry services so that residents can maintain their independence.
Assisted living typically offers apartments or private rooms, while independent living offers private homes or apartments with full kitchens. Both can be thought of as a retirement community. It's just a personal preference for the type of care a resident wants.
Come Home To The Best In Town
If you're looking for an award-winning assisted living facility in Tyler, TX, look no further than The Hamptons of Tyler. Our team is dedicated to providing top-notch care and services to our residents.
Contact us today to learn more about what makes us different. We can't wait to give you a tour.