The Bluffs of Flagstaff: Arizona Assisted Living
Are you or your loved one looking for a place to call home in Arizona? The Bluffs of Flagstaff is a unique senior living community that offers something for everyone.
We welcome new assisted living residents and older adults who want to begin with independent living. By also offering memory care, retirees can age in place at the pace they prefer.
The Bluffs of Flagstaff is a beautiful retirement community with everything seniors need to enjoy their golden years. Let's cover a few topics showing you the benefits of assisted living in Northern Arizona.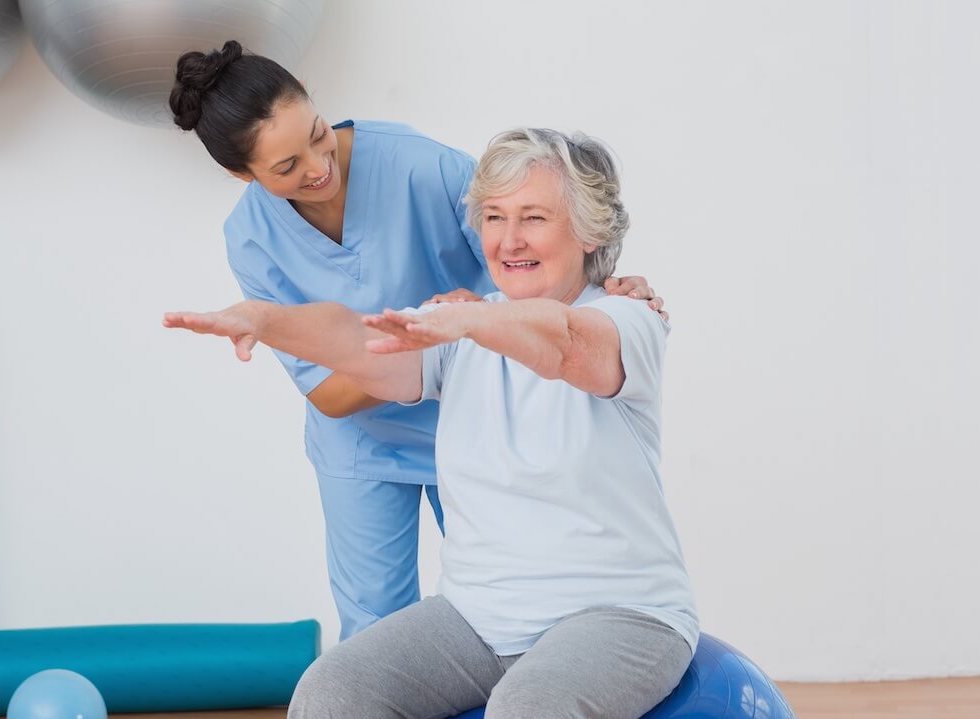 Who needs assisted living?
The decision to move into an assisted living facility is not an easy one. It's a big decision that can be emotional for both seniors and their adult children. However, for some seniors, assisted living is the best option.
Certain warning signs indicate it's time to start considering personalized senior care. It may be time to have a discussion about assisted living options if your loved one is experiencing:
Difficulty with activities of daily living such as bathing, dressing, and eating
A decrease in physical mobility
A decline in cognitive function
Social isolation or withdrawal from activities they once enjoyed
Difficulty keeping up with housework or maintaining personal hygiene
An unsafe home environment due to cluttered rooms or lack of safety features such as grab bars in the bathroom
Changes in mood or personality such as increased anxiety, depression, or irritability
Repeated falls or other accidents
Noticeable weight loss or change in appetite
Trouble taking medications as prescribed
These warning signs indicate that your loved one may need more help than you can provide on your own. They may also risk serious injury if they continue to live independently.
Assisted Living at The Bluffs of Flagstaff
For those who need a little extra help with day-to-day tasks, our assisted living program is the perfect solution. Our highly trained staff is available 24/7 to assist with bathing, dressing, medication management, and more. We also offer a wide range of activities and social events for our assisted living residents to enjoy.
The Benefits of Assisted Living in Flagstaff
Assisted living is a type of long-term care that provides personal care and supportive services to older adults. Some of the most common benefits include:
A valuable social environment. In assisted living communities, residents can interact with their peers daily. This benefit can help reduce feelings of loneliness and isolation, which are common among seniors who live alone.
Access to care and assistance when needed. What happens when a senior needs help while they are alone? In our assisted living community, someone will always be available to assist with daily living activities.
More time for leisure activities. Assisted living residents have more opportunities to pursue their interests and hobbies. They don't have to worry about cooking, cleaning, and other household chores. Our community offers scheduled outings and social events so residents can enjoy their leisure time even more.
Arizona Independent and Assisted Living Options
One of the best things about The Bluffs of Flagstaff is that we offer both independent and assisted living options. We have a solution that will grow with you. Let us provide extra help with day-to-day tasks so you can continue living independently.
Finding the perfect levels of care is easy in communities like The Bluffs of Flagstaff. We provide personalized senior health care services that inspire older adults to live with passion and confidence.
Nursing homes are best utilized for recovery from injury or a procedure. Independent and assisted living services are here to promote a higher quality of life through wellness programs and socialization.
Residential care costs are personalized to each individual. A resident requiring medication management will pay less than someone needing bathing assistance or memory care.
The average cost of assisted living in the state of Arizona is $4,500 per month. It can be significantly less depending on the needs of your family member.
Memory Care Available
In addition to our independent and assisted living options, we also have a dedicated memory care neighborhood. The Cottage is available for residents who need around-the-clock specialized care.
Our memory care unit is specifically designed to meet the needs of those with Alzheimer's or other forms of dementia. Compassionate team members receive ongoing training to provide the best possible care for our memory care residents.
A Welcoming Community Awaits You
When you choose The Bluffs of Flagstaff, you are choosing to become part of a warm and welcoming community. Our residents become like family, and we always go above and beyond to ensure everyone feels at home.
You will find an active social life and a place to relax at The Bluffs of Flagstaff.
Ready To Learn More About Our Assisted Living Community in Flagstaff, Arizona?
Consider assisted living if you or a loved one is having difficulty with the activities of daily living. Use this as an opportunity to take back your independence!
We would love to tell you more about our community at The Bluffs of Flagstaff. Contact us for a tour if you would like to learn more about independent living, assisted living, or memory care options. We look forward to meeting you soon!