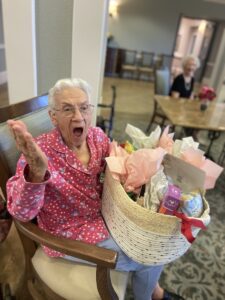 Seniors at The Hamptons of Tyler were all smiles when greeted with gifts from Owens Elementary and University Academy students. In celebration of Grandparents' Day on September 11, 2022, students honored their "grandfriends" by donating gift baskets to some special seniors. Baskets included items like cards, letters, snacks, gift cards, drinks, robes, blankets, socks, lotions, and pajamas.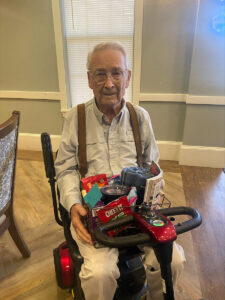 "Grandparents' Day at The Hamptons began as an annual event that Sara Teichgraeber started organizing during the Covid-19 pandemic to let residents know how much they are appreciated," shares Executive Director John Morris.
"This year Tori Dennie, a teacher at Owens Elementary, enlisted several classes to help make this happen. The students and staff loved being able to give back to the community. We are so grateful for all the support!"
"Our residents were so touched to receive gifts from the kids at Owens Elementary," says Activity Director, Sara Teichgraeber. "They all really appreciated that these young people went out of their way to make them feel special."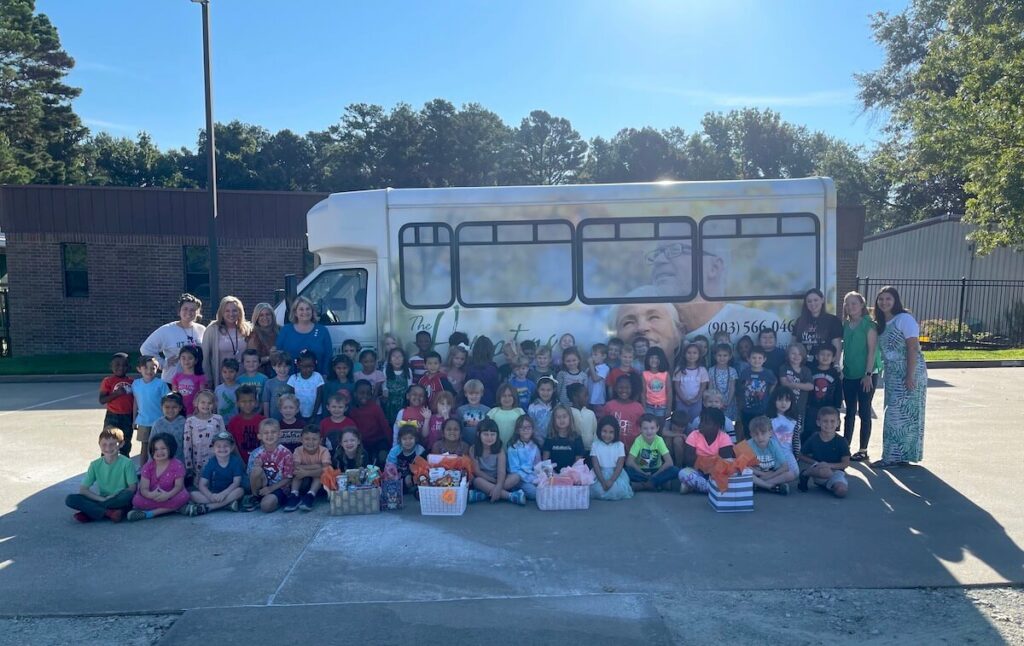 Come see just how special our community is.
Learn more about lifestyle options, amenities, and more by contacting us for a tour.