If you're searching for the "best assisted living near me" in Texas, we have some exciting news to share with you!
Recently, two of our team members have won awards from the Texas Assisted Living Association (TALA). We are thrilled to announce that Katy Starr from Alexis Pointe of Wimberley won the Director of Sales and Marketing HERO Award, and Nichol Wesson from The Grandview of Chisholm Trail won the Executive Director HERO Award.
What is the Texas Assisted Living Association (TALA)?
TALA is committed to enriching the lives of Texas seniors, developing those who care for them, and being a voice for both.
What are the HERO awards?
This organization recognizes Assisted Living HEROES who have demonstrated exceptional leadership over the past year. The HERO Awards program celebrates individuals who have gone above and beyond in their roles of providing care, service, and support to seniors.
What have our leaders done to achieve these accomplishments recognizing the best local Assisted Living?
Katy Starr, Director of Sales and Marketing at Alexis Pointe of Wimberley, was nominated for her outstanding contributions to our community. She is passionate about helping seniors and their families navigate the complex world of Assisted Living. Her dedication to our residents is shown through her kindness, empathy, and attentiveness, as well as her well-planned and executed marketing strategies.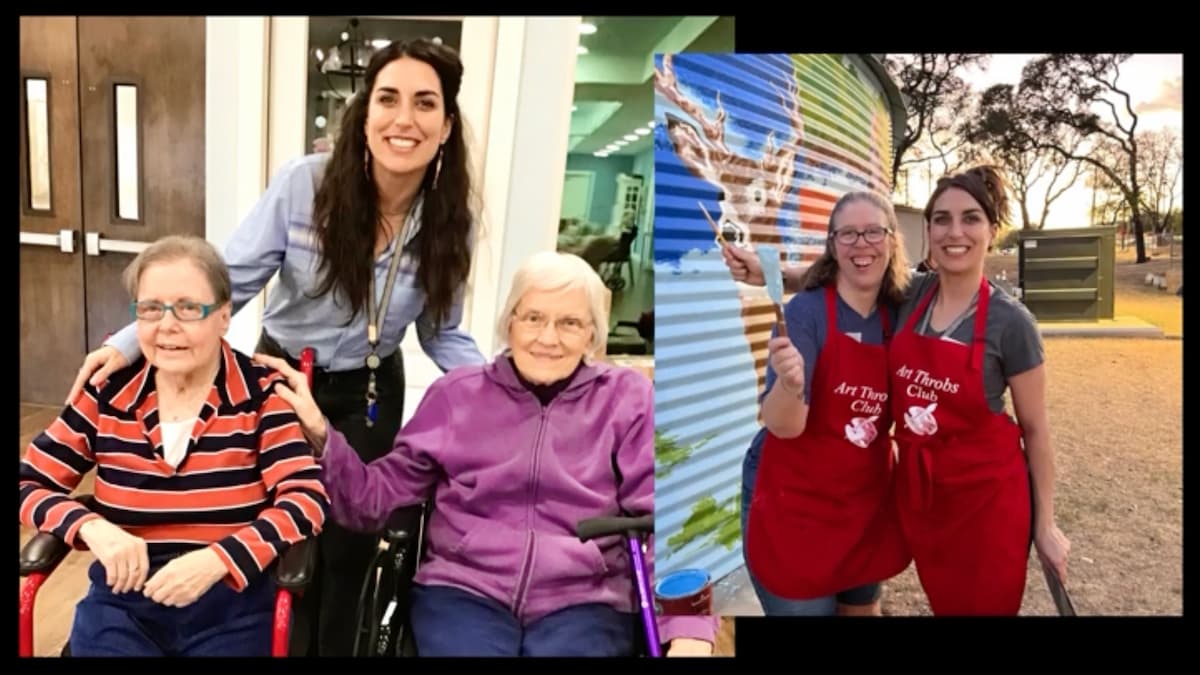 See Katy's friendly interactions with residents and associates.
Nichol Wesson, Executive Director at The Grandview of Chisholm Trail, was recognized for her leadership and commitment to residents and staff. She is always available to listen and support her team members and residents, as she actively works to improve their lives. Her outstanding leadership has brought our community to new heights in providing first-class care for seniors.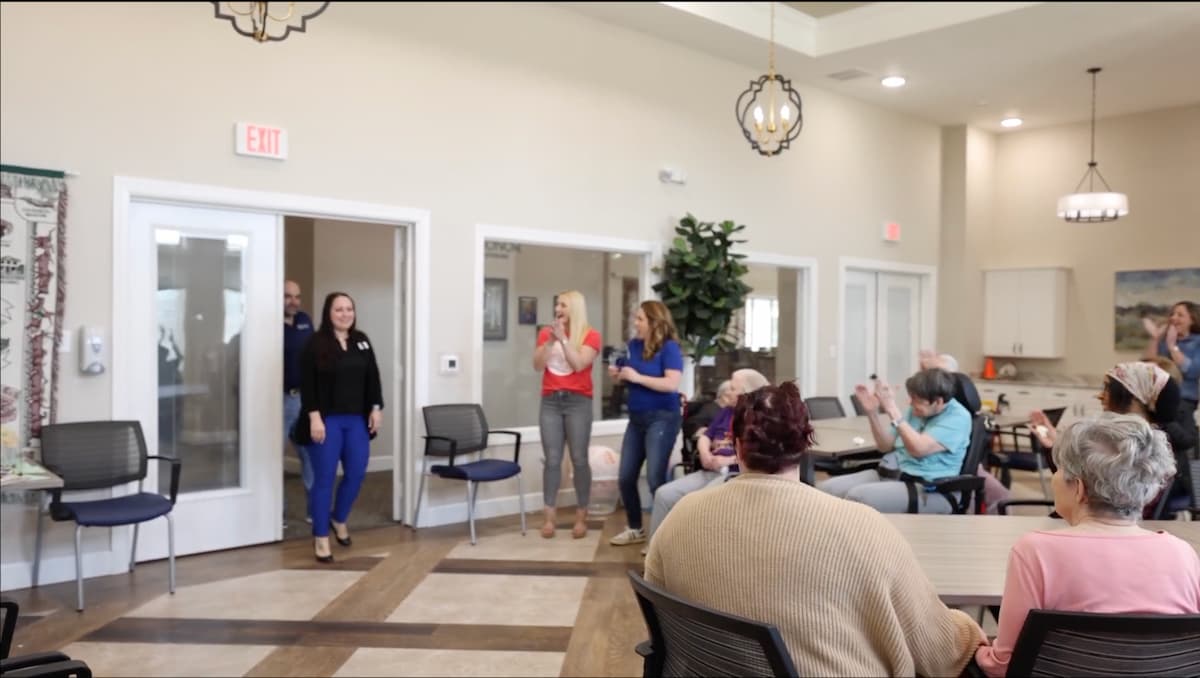 See what life is like at Nichol's community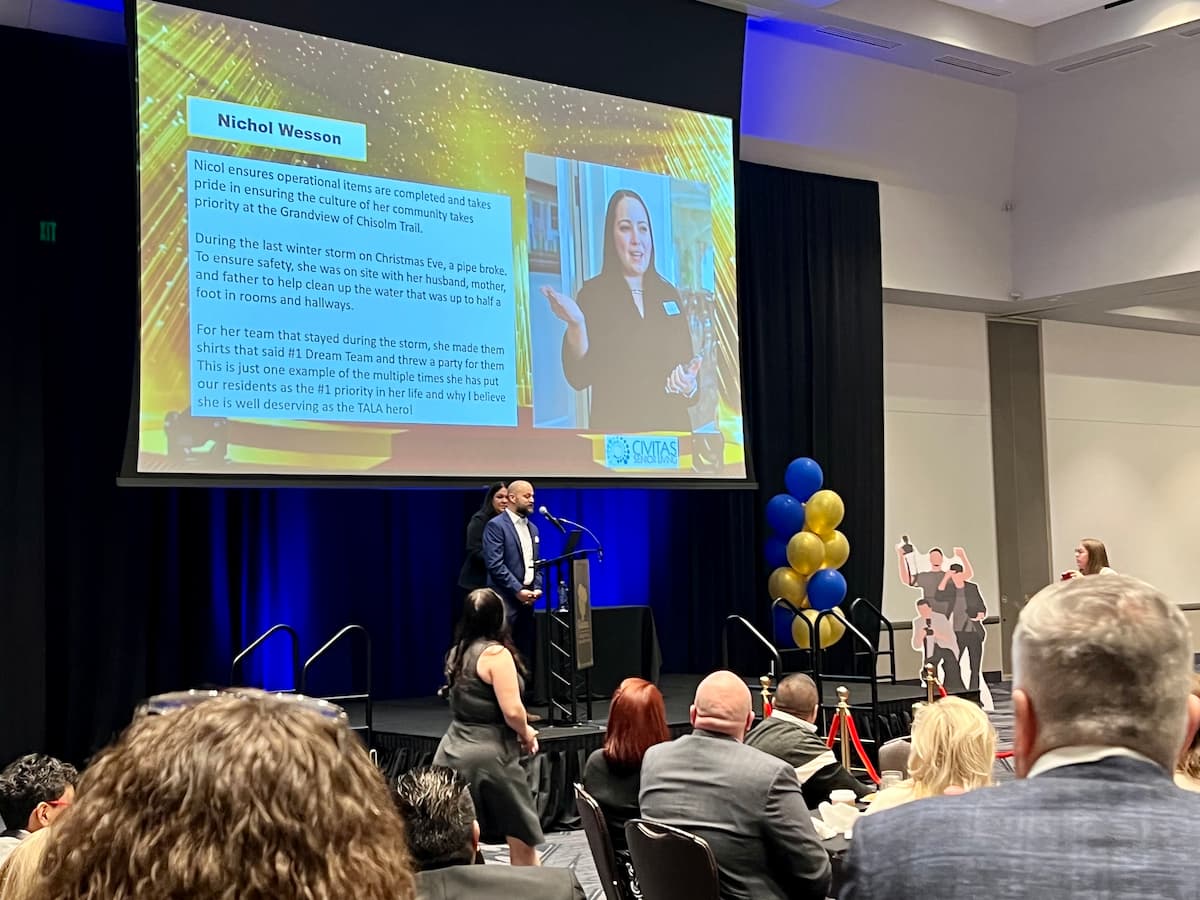 These awards are a reflection of the hard work and dedication of our team members. We are incredibly proud of Katy and Nichol for their success and the recognition they have received. Alexis Pointe of Wimberley and The Grandview of Chisholm Trail wholeheartedly share TALA's mission to enhance the lives of seniors.
Learn More About Civitas Senior Living Communities
At Alexis Pointe of Wimberley and The Grandview of Chisholm Trail — as well as our other senior living communities across the nation — we always strive to provide passionate service, passionate cleanliness, and passionate care.
Thank you for taking the time to read about our team member's achievements. Feel free to contact us with any questions about Independent Living, Assisted Living, or Memory Care communities near you.