Welcome to The Avenues of Fort Bend! We're your premier senior living community just a short drive from the bustling city of Houston, TX.
As the Executive Director of this wonderful community, I am excited to introduce you to the passionate team members who make our community shine. But before we dive into that, let's talk about the importance of finding the right senior care in Houston.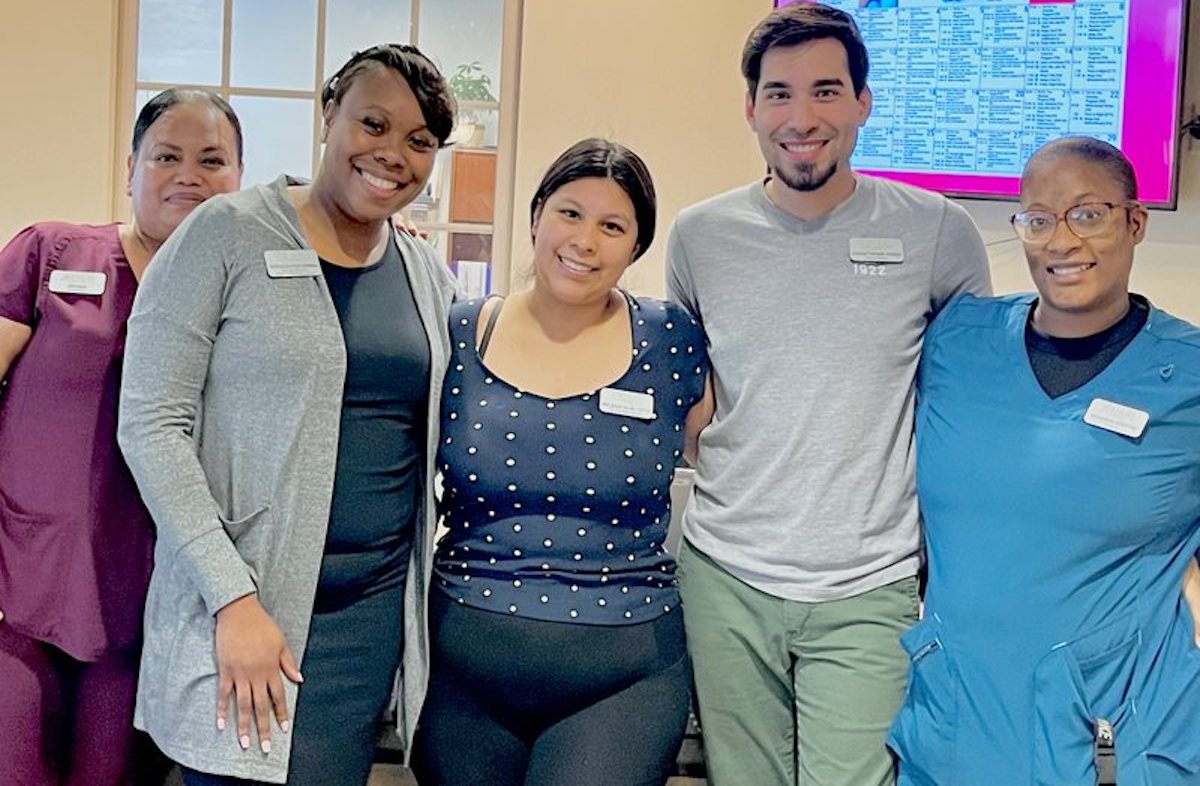 Are you or a family member looking for Assisted Living or Memory Care in Houston? If so, you're not alone.
According to recent statistics, family caregivers spend an average of 13 hours per month researching Memory Care facilities or home care services. That's a significant amount of time, so we're here to help you virtually tour our community and meet the team through this blog.
At The Avenues of Fort Bend, we understand that finding the perfect home for senior care can be overwhelming. That's why we have created a warm and welcoming environment where our residents can thrive and enjoy life to the fullest. Our community offers a range of services, amenities, and social opportunities designed to meet the unique needs of older adults.
Houston Area Assisted Living and Memory Care
For those who require assistance with activities of daily living, our Assisted Living services provide personalized care and support.
Our compassionate caregivers are available around the clock to assist with tasks such as:
Bathing
Dressing
Medication management
Eating
Health care
Every resident deserves to live with dignity, respect, and independence. We strive to create a home-like atmosphere where everyone feels valued and cherished.
If you or your loved one is living with memory loss or dementia, our Memory Care services are specifically tailored to meet those needs.
Our dedicated team members receive specialized training in dementia care in Houston, ensuring that residents with memory loss receive the highest quality of care.
Through a larger staff-to-resident-ratio and innovative programs and therapies, we aim to:
Enhance cognitive function
Promote engagement
Create a sense of belonging
Add purpose to residents' lives
Support family members
But it's not just about the care we provide. Our community offers a wide array of amenities and social opportunities to foster a vibrant and fulfilling lifestyle. From beautifully landscaped grounds to comfortable living spaces, we've created an environment where residents can relax, socialize, and pursue their interests.
Our calendar is filled with engaging activities, including fitness classes, art workshops, group outings, and more. We believe that staying active and connected is vital for the overall well-being of our residents.
Let's meet the dedicated team members who make The Avenues of Fort Bend such a special place.
Hi, I'm the Executive Director!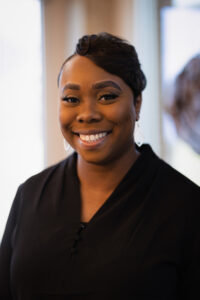 Hey there, I'm Grecia Norman, the Executive Director of The Avenues of Fort Bend, and I've been a proud member of this incredible community since February 2019.
I've had the privilege of working in senior living for seven years, and during that time, I've worn many hats, from organizing activities to managing marketing efforts. But let me tell you, my true passion lies in working with seniors and creating a home for them that's filled with love and care.
My top priority is meeting the needs of our residents. They're not just residents; they're family. The wisdom and life stories they share with me are priceless. It's like gaining bonus grandparents!
I believe senior living is not just about providing exceptional care. It's about creating a warm, welcoming environment where our residents can thrive. It's an honor to be part of their lives and make a positive difference every day.
We're creating a vibrant lifestyle for our residents. Our community offers a wide range of amenities and social opportunities to keep our residents engaged. Staying active and pursuing passions is critical to the well-being of our residents.
I can't forget to mention the incredible team who make our community shine. They are compassionate, dedicated, and truly embody our mission of providing personalized care to every resident. Together, we strive to create a home away from home where our residents feel safe, supported, and cherished.
Look no further if you're searching for full-time luxurious senior care near Houston. Our community is here to welcome you with open arms and provide the exceptional care and vibrant lifestyle you deserve. Experience the warmth and love that make The Avenues of Fort Bend genuinely unique.
LaTasha Roberts: Wellness Director
LaTasha Roberts, our Wellness Director, joined our team in May 2023. With over 20 years of experience in the healthcare field, LaTasha has worked extensively in Assisted Living, Memory Care, and long-term care.
She finds joy in working with the geriatric population and believes that being in senior living means allowing residents to enjoy the later years of their lives. Becoming family outside their family brings a sense of fulfillment and purpose to LaTasha's work.
What does a Wellness Director do?
LaTasha is responsible for ensuring the well-being and health of our residents. She oversees the implementation of personalized care plans, coordinates with our compassionate caregivers, and ensures that our residents receive the assistance they need with activities of daily living.
LaTasha's expertise and compassion make her an invaluable asset to our community, as she works tirelessly to create an environment where residents can thrive physically, emotionally, and mentally.
Susan Salman: Community Relations Director
Susan Salman, our Community Relations Director, joined us in October 2022. With over 20 years of sales experience in varied industries, Susan always had a passion for being of service to those in need.
Helping families and their loved ones is her utmost priority, ensuring peace of mind and relieving the stress of caregiving. Susan's goal is to create a supportive environment where families can trust that their loved ones have the tools to live independently.
What does a Community Relations Director do?
Susan's primary focus is building relationships and supporting our residents and their families. She understands that the decision to move into a senior living community is significant. Her expertise guides families through the process with empathy and care.
Susan helps families navigate the transition, answers questions, and provides peace of mind knowing their loved ones will receive what they need. Her dedication to helping families and positively impacting their lives is truly remarkable.
About Civitas Senior Living
The Avenues of Fort Bend is proud to be a Civitas Senior Living community. Our leadership is based right here in Texas. Our Independent Living, Assisted Living, and Memory Care communities operate in six states.
Civitas is known for its commitment to providing exceptional senior care. At our community, we embrace the Civitas signature services, such as:
We Can't Wait to Meet You at The Avenues of Fort Bend!
Choosing the right home care or senior living community is essential. At The Avenues of Fort Bend, we provide compassionate care, personalized attention, and a vibrant lifestyle for our residents.
Whether you're seeking Assisted Living or Memory Care in Houston, our team welcomes you and makes you feel like family.
Contact us today to schedule a tour and see firsthand the incredible community we have created. We can't wait to meet you and help you find your perfect place to call home.