Civitas Senior Living believes that veterans' honor and valor should not only be acknowledged but celebrated. These residents enrich the communities that they call home with their stories of courage and sacrifice.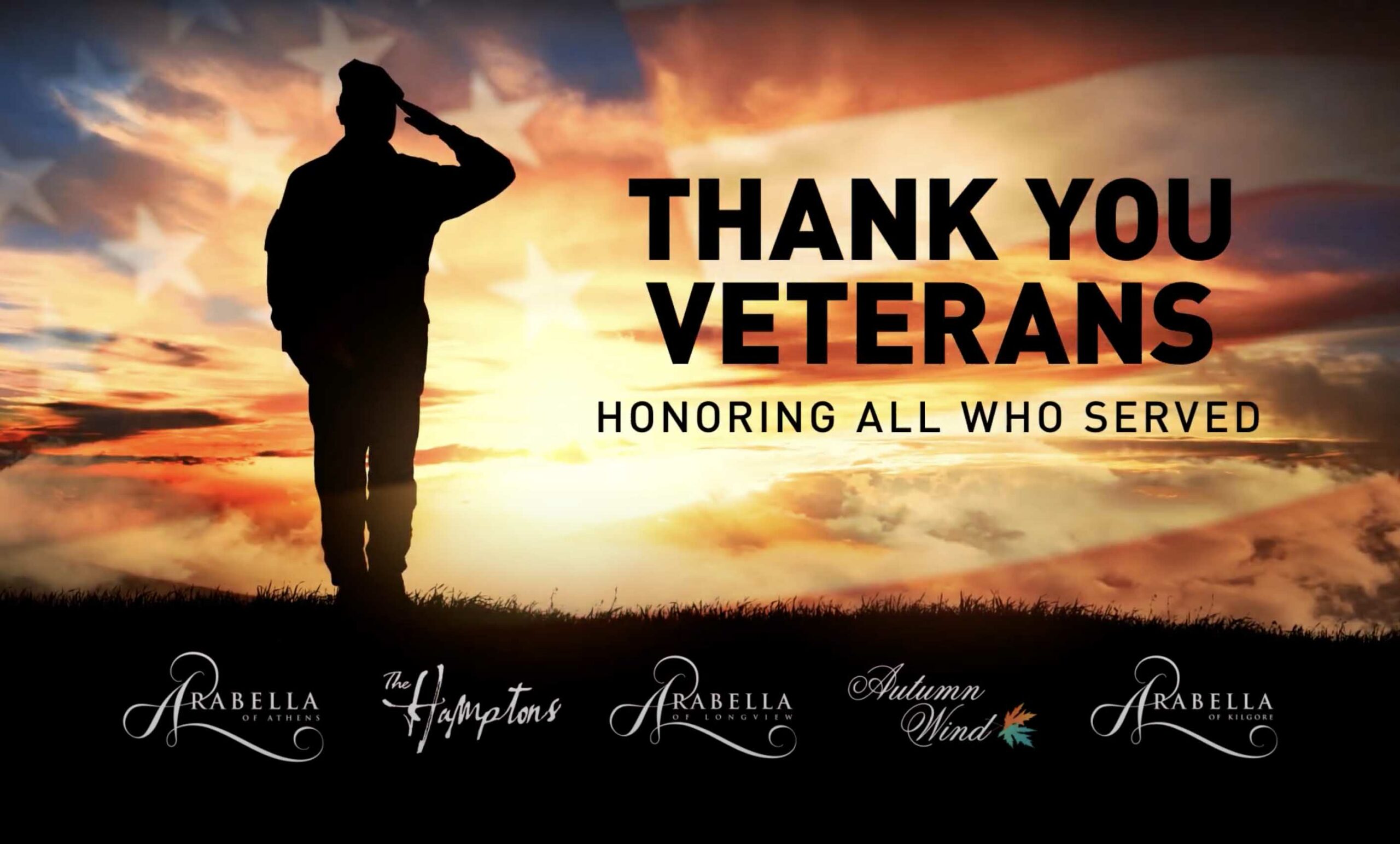 For this reason, Arabella of Athens, Arabella of Kilgore, Arabella of Longview, Autumn Wind, and The Hamptons of Tyler all feature a "Wall of Honor" paying tribute to the senior residents who have honorably served our country.
Veterans make up such an integral part of life in these communities. The Hamptons of Tyler has 53 veterans whose photos are displayed on their Wall of Honor and Arabella of Longview has 52. Arabella of Athens has 12 veterans who call the community home and Autumn Wind has 11. Arabella of Kilgore has five veteran residents.
"We really want our veterans to know how much they are valued," shares Vickie Drury, Civitas Senior Living Regional Director of Marketing and Sales. The communities put together a video to say their thanks and appreciation.
On Veterans Day and every other day, Civitas Senior Living communities make a special effort to honor those men and women who have sacrificed for our country. "Their contributions to our great nation and to life in each of our East Texas communities are invaluable," says Vickie. "And we truly hope they feel how much we care about them."
Learn more about each of the unique East Texas communities.
Contact a community near you today and sign up for a tour to see all that senior living has to offer.