Self-care is definitely a "buzz phrase" right now, but it really just means focusing on your physical and mental well-being and taking time to do things that make you feel good. Self-care can look a little different for each person, but following some general tips will help you manage stress, lower your risk of illness and increase your energy.
Making small changes in your daily life can add up to big benefits in the long run! Engaging in regular self-care can even make you more resilient. That's why it's important to put your health first. You'll build that endurance so that stressful times are less impactful.
What are some self-care activities for seniors?
The great news is, self-care is even easier to stick to in assisted living. Colorado Springs' best option for seniors to live independently while getting the help they need is found at StoneCreek of Flying Horse. Here are some tips to help you get started with self-care:
Get Regular Exercise
Seniors should aim for 150 minutes of moderate-intensity aerobic exercise per week. Just 30 minutes of walking every day can help boost your mood and improve your health. Small amounts of exercise add up, so don't be discouraged if you can't do 30 minutes at one time. You can break this up into small, 10-minute segments throughout the day.
At StoneCreek you can easily meet your fitness goals with wellness programs, exercise classes like chair aerobics, walking clubs, and access to our fitness studio.
Eat Well
It's easy to stick to a balanced diet with our dining program. At StoneCreek of Flying Horse, our menus are full of hearty, delicious food made from scratch and served with warm, friendly service. We also encourage our residents to help personalize our menus through the My Food portion of our signature Passion Program.
Get Plenty of Sleep
Stick to a schedule, and make sure you're getting enough sleep. It's also a good idea to limit your use of devices like your phone before bedtime. Blue light from devices and screens can make it harder to fall asleep.
Stay Social and Pursue Hobbies
Having opportunities to socialize is vital for seniors. Studies indicate that being socially isolated is linked to physical and mental decline. With a variety of clubs like Art Throb Club and Green Thumb Club, group outings and themed events, classes, and more, there is always something to get involved with and keep you socially engaged.
Relax More
Incorporating daily activities like meditation, breathing exercises, positive affirmations, and spiritual practices help you stay grounded, at peace, and connected. Hanging out with your four-legged best friend is also a great way to spend some quality time. Animals bring out the best in us, and a little pet therapy goes a long way to make you feel great and reduce stress.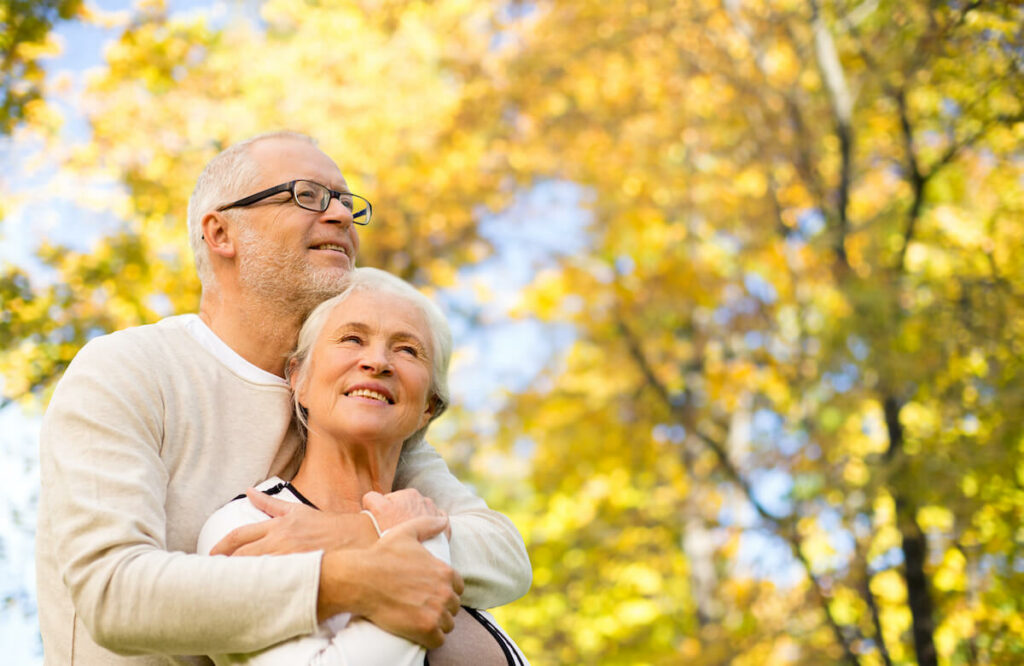 Another Part of Self-Care: Assisted Living
Colorado Springs provides an environment where we can focus on your health and wellness and ensure your daily needs are met through assisted living. Associates at StoneCreek of Flying Horse will work with you to assess your needs, track your progress, and foster communication with care providers and family members with the My Wellness program.
As a new resident, we'll ensure you're welcomed, comfortable, and connected to the community so that you can start filling up your calendar with activities you enjoy and events to look forward to.
Put Yourself First
Our private assisted living accommodations are well-appointed with upscale accoutrements that complement even the finest of personal treasures. You'll enjoy apartment-style living for privacy and independence along with care services that are focused on your well-being.
We're also pet friendly, so indulge in walks around the community with your fur baby or snuggle in comfort in your new home!
It's time to enjoy life more.
Self-care is easy and comes naturally at StoneCreek of Flying Horse. Contact us today to start your journey to better self-care and healthier living.