The options for senior living can be categorized into private residences, independent communities, nursing homes, and assisted living. And while there are similarities, assisted living in general and Élan Westpointe in particular have qualities that set them apart from the other choices. In this informative blog, we'll explain what assisted living in Texas is like and how our community provides engaging assisted living experiences.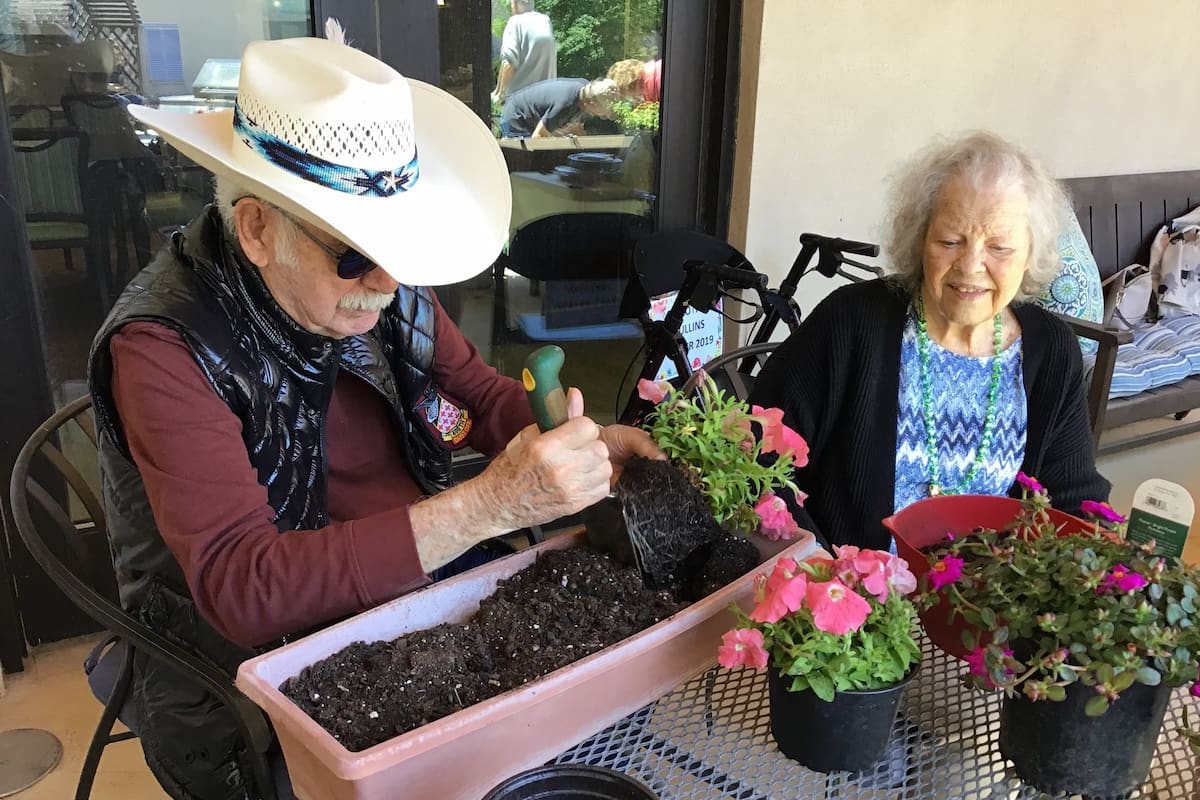 The Texas Senior Living Landscape
Our state is renowned for its warm hospitality and rich culture, and this extends to its senior living community options – they are diverse and designed to cater to older adults, with a unique culture and hospitality. It's an ideal retirement destination, with endless recreational opportunities, diverse landscapes, and an affordable cost of living. It's also a tax-friendly state for retirees: Income from retirement accounts, Social Security benefits, and pensions are not subject to state taxes here.
Private residences can be fine enough, but the day often comes when an older adult needs the care and security that a senior community can provide. Here's what you need to know about the other senior living options:
Independent senior communities in the Lone Star State can offer on-site services like dining areas and housekeeping but most don't offer personal and health care services.
Nursing homes provide full-time, high-level medical care for residents. They are also known as skilled nursing facilities, and focus more on the medical aspect than assisted living does. Services include rehabilitation therapy, 24-hour supervision, help with daily activities of living, and meals.
Assisted living communities are an ideal choice for seniors who need a lower level of care than what nursing homes offer. Residents typically have private apartments and receive daily meals, medication assistance, and access to lifestyle programs. Caregivers also provide help with daily living activities and housekeeping.
What really sets these assisted living communities apart is a deep-rooted commitment to preserve their residents' independence and dignity. They are known for their warm, welcoming atmospheres – personalized care and attention are key. Another standout feature is the dedication to engaging, active lifestyles and their residents' security. These communities take pride in their safe environments, so families know their loved ones are well-protected.
The Élan Westpointe Difference
Élan Westpointe in New Braunfels, Texas, is about 32 miles northeast of San Antonio. Our community stands out with its comfortably elegant boutique hotel feel. The residents are right at home, enjoying the resort-like amenities, educational and exercise programs, and restaurant-quality meals – there's even live entertainment and happy hours.
At Élan Westpointe, we go above and beyond to provide compassionate, personalized assisted living services. From help with daily tasks to medication management, our residents receive the support they need while maintaining their dignity. Our on-site Memory Care in The Cottage provides 24/7, positive, person-centered dementia care for all phases of memory loss, giving residents and their loved ones peace of mind.
The main quality that sets Élan Westpointe apart is our Signature Passion Program. This is what drives our team members and inspires us to serve our seniors with exceptional care and the best quality of life possible. It's simple: We love our residents and want them to feel that love each day. Our commitment to keeping them happy, fulfilled, and engaged aligns perfectly with the values of Texas assisted living. We believe that every individual should have the opportunity to live life to the fullest, and our care plans are designed with this principle in mind.
Your Invitation to Élan Westpointe Assisted Living in Texas.
Élan Westpointe offers a unique blend of warmth, personalization, and vibrant culture that sets us apart from other senior living communities. We take these qualities to heart, providing a haven where seniors can thrive. Contact us today to schedule a tour and experience the Élan Westpointe difference. Passionate Service. Passionate Cleanliness. Passionate Care. Your new adventure in senior living awaits!