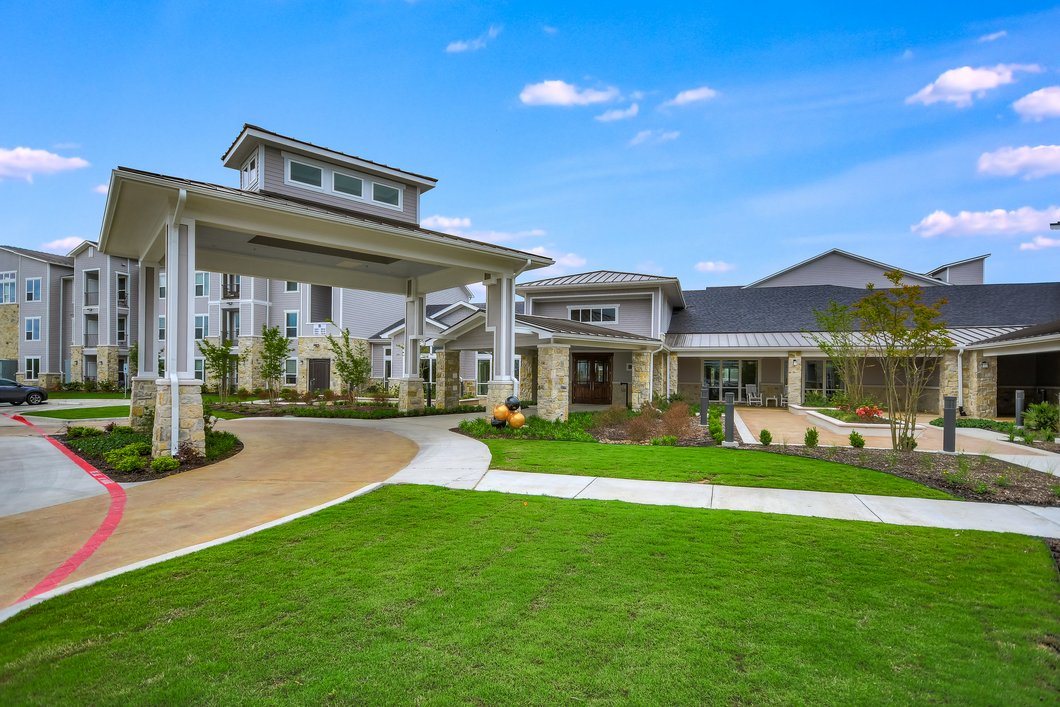 Senior living community Legacy Oaks of Azle, located at 1364 Southeast Pkwy, Azle, TX 76020 is pleased to announce they have been voted "Best Retirement/Assisted Living" in 2022!
The "Best of Azle" competition allows consumers to support local businesses with their vote, letting others know what goods and services they enjoy most.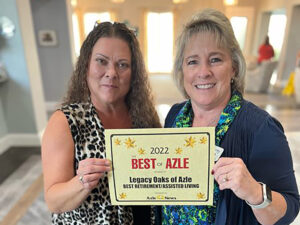 Votes were cast in many categories such as "best electrician," "best plumber," "best Mexican food," "best hamburger" and many others.
"As a local business, we couldn't be prouder of winning the Best of Azle,"' shares Executive Director Darla Pate. "It's a designation that means we are the best as chosen by members of the community."
The Best of Azle awards helps those who are visiting or new to the area find local businesses that will meet their needs, and a little healthy competition is always fun!
Pictured are Jacy Poe (L) and Darla Pate.
Don't settle for less than the best in senior living!
Contact us today to stop by for a tour and see why we were voted the Best of Azle.