How to Prepare for an Assisted Living Community Tour
It is human nature to think of something good to say or ask following an interaction. Touring an Assisted Living community is not one of the times you want to have that feeling.
Finding senior living can feel like a daunting task. Community tours are designed to give you a feel for the environment and the level of care offered.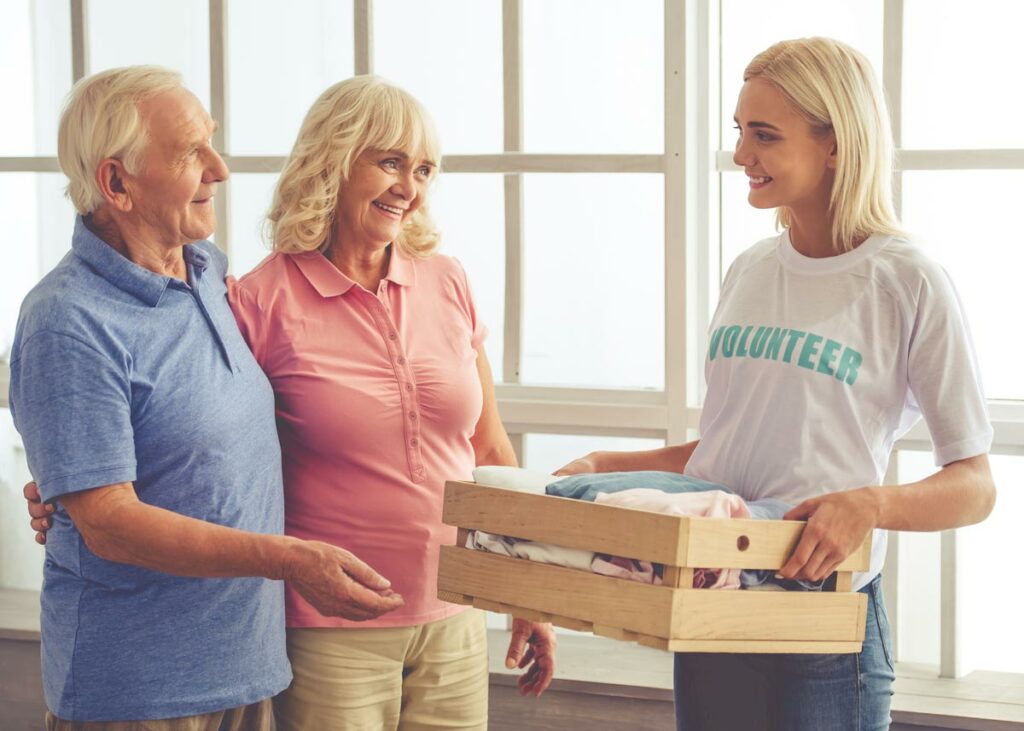 It's essential to come prepared with a list of questions to make the most of your tour. Let's outline a few common questions to ask an Assisted Living community. We'll conclude with 43 more in-depth questions you may not have considered.
What type of licensing and accreditation does the community have?
The first question you should always ask is about the community's licensing and certification. Get an idea off the bat about what type of care is available.
A good Assisted Living community will be licensed by the state and accredited by a nationally recognized organization. These include the Commission on Accreditation of Rehabilitation Facilities (CARF) and the National Association of Health Care Assistants (NAHCA).
Certificates vary by location. For example, Kentucky offers personal care as a standard service. It's similar to Assisted Living. However, it is licensed to provide a higher level of senior care in the state.
What type of care is available?
Assisted Living communities offer different levels of care, depending on each resident's needs. Most communities provide basic assistance with activities of daily living, like bathing, dressing, and grooming.
Ask if continuing care is available. Can an Independent Living resident transfer to Assisted Living or Memory Care?
Some communities also offer Memory Care for residents with Alzheimer's or other forms of dementia.
The Assisted Living community should be able to offer your family member a personalized level of care.
One community may provide individualized services in a personal care plan. On the other hand, a different facility may offer a tiered list of care levels to meet needs.
Make sure the long-term care community offers a move-in assessment. Determine the level of care needed to understand the initial cost. Ask how often care plans can change or get updated.
What type of amenities are available?
When touring Assisted Living communities, be sure to ask about available amenities. Most communities offer common areas such as:
Libraries
Game rooms
Outdoor spaces
Formal dining rooms, cafés, and on-site shopping
Many also offer on-site amenities like salons and fitness centers. These amenities provide residents with opportunities to socialize and stay active. Ask about public areas if your mom or dad has a particular interest, like gardening or painting.
Ask if transportation is available or if special diet accommodations are available. Most communities would be happy to offer you a meal. See if the food is nutritious and delicious.
What is included in the monthly fee?
Monthly fees for Assisted Living facilities vary widely depending on the location, apartment size, level of care required, and amenities offered.
Ask about what's included in the monthly fee, so there are no surprises down the road.
Typical fees cover room and board, utilities, housekeeping, and laundry services. Additional costs may include cable TV, internet access, and transportation services.
What types of activities are offered?
Most senior living communities offer a variety of activities to encourage socialization and promote physical and mental well-being.
Be sure to ask about the daily activities. Determine whether the community is a good fit for your loved one's interests and needs.
Activities might include exercise classes, arts and crafts projects, cooking classes, outings to local attractions, or religious services.
Ask if the community is open to new activities if your loved one has a special interest or hobby.
Can I tour the community before making a decision?
Of course! Any reputable Assisted Living community will welcome visitors for a tour before deciding to become a resident.
Many communities offer VIP tours that provide an in-depth look at all that the community has to offer. These tours typically last two to four hours and include lunch or dinner with staff members and current residents.
How do I plan for a senior living community tour?
Do your research ahead of time. Browsing Assisted Living websites, blogs, and senior advisor forums is a great start.
Determine if you'll be attending the tour alone, with a family member, or with your loved one. Think about what your mom or dad would want to see. Think about what aspects of a new home would appeal to them.
Think about touring more than once. If your first tour was in the morning, return to the community on another day in the afternoon. Save some questions for your second visit.
Additional Assisted Living Interview Questions
A tour of an Assisted Living community is your chance to conduct an interview. Consult these 43 more in-depth questions you may want to ask when touring an Assisted Living community.
General Questions
What is your philosophy on Assisted Living?
How do you define Assisted Living, and what services does it include?
Do you have a license to operate as an Assisted Living community?
How long have you been in business?
Do you have any accreditations or awards?
Are there any age restrictions for residents?
What are your policies for accepting new residents?
How many residents do you currently have?
What is the average length of stay for your residents?
Do you have private or shared rooms?
What are my loved ones' living options?
Do you provide transportation services?
What recreational and social activities do you offer?
Can I try a meal?
Can I sit in on an activity?
Can I talk to a resident ambassador?
What's your policy on family involvement?
When are visiting hours?
Financial
What are your fees, and what do they cover?
Are there any additional fees?
What is included in your monthly fee?
Do you offer discounts or financial assistance?
Do you accept Medicaid or other forms of financial assistance?
Memory Care Questions
What care and assistance do you provide for dementia or Alzheimer's residents?
Do you have a signature Memory Care program or approach to care?
Is the Memory Care unit secure?
How does the staff adapt to individual needs?
Does the culinary team provide brain-healthy meals?
Care Services Questions
Do you have a nurse on staff 24 hours a day, seven days a week?
What type of medical staff do you have on-site, and what are their qualifications?
Do you have any visiting specialists or therapists?
Do you have on-site medical staff?
What type of care does your medical staff provide?
What are the community's policies on medication administration?
What are the community's policies on falls?
What are the community's policies on nutrition and hydration?
What are the community's policies on infection control?
Staffing Questions
What are the staff's qualifications?
Does the staff receive additional training?
How many staff members are on duty during each shift?
What is the staff-to-resident ratio during each shift?
How often are staff members given breaks?
Do the team members enjoy the work environment?
Arrange A Tour With An Assisted Living Community Near You!
Touring an Assisted Living community is essential in finding the right fit for your loved one. Plan ahead for your tour. Get all the information you need to make an informed decision about senior living arrangements.
Find a Civitas Senior Living community near you. Contact them for a tour of the senior living service you or a loved one needs!