Senior living community Legacy Oaks of Azle, located at 1364 Southeast Pkwy, Azle, TX 76020 recently hosted a "Miracle Moment" for one special Assisted Living resident.
Says Amanda Scott, Director of Resident Engagement, "Mrs. Margaret L. had a big week! Not only did we celebrate her and all of her many accomplishments while teaching at Springtown ISD, her leadership role in the community, and the fact that she was a trailblazer in the late '50s in education, but it was also her 99th birthday!"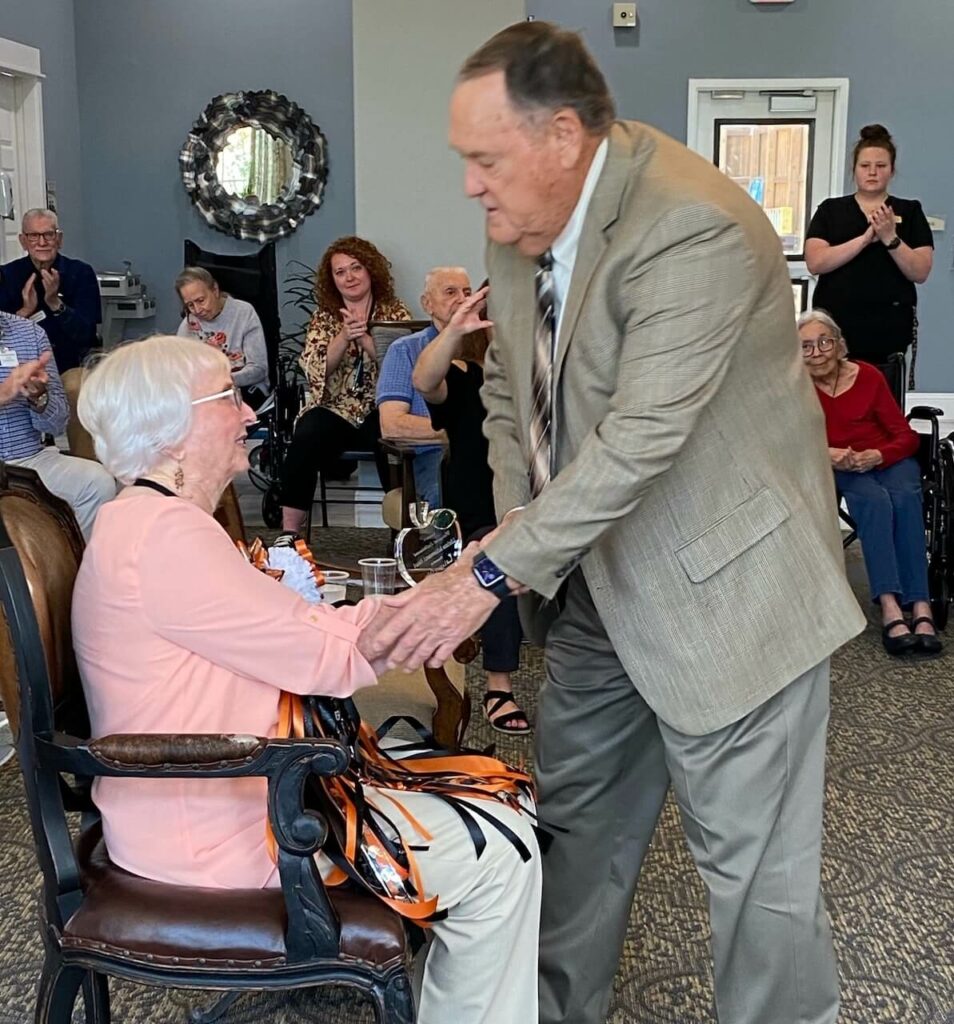 The event was made even more special with Margaret's good friend Mike in attendance. Mike has been a part of her life for many years. He grew up with her sons and then taught alongside her at Springtown ISD.
"Mike presented Margaret with a Lifetime Achievement award. The day was absolutely perfect and she even admitted she had never experienced anything like that in her life," shared Amanda.
After the ceremony, the Miracle Moment continued with a reception where Margaret was able to visit with lifelong friends, family, and other residents. Legacy Oaks of Azle would like to say congratulations to this amazing lady, a true hero!
We're here to celebrate special moments, big and small.
Learn more by signing up for a tour today.