Retirement is a time for relaxation and exploration. Many seniors living in Fort Worth, Texas would like to continue enjoying the finer things in life while saying goodbye to the hassles.
North Richland Hills (NRH) is a Fort Worth suburb that is an ideal location for seniors looking for luxury living with plenty of activities and amenities nearby.
The city is home to StoneCreek of North Richland Hills, a Civitas Senior Living community. Our location welcomes seniors in all stages of life. We offer luxurious independent living, high-end assisted living, and memory care.
Continue reading to learn more about the benefits of NRH and upscale senior living for Fort Worth retirees.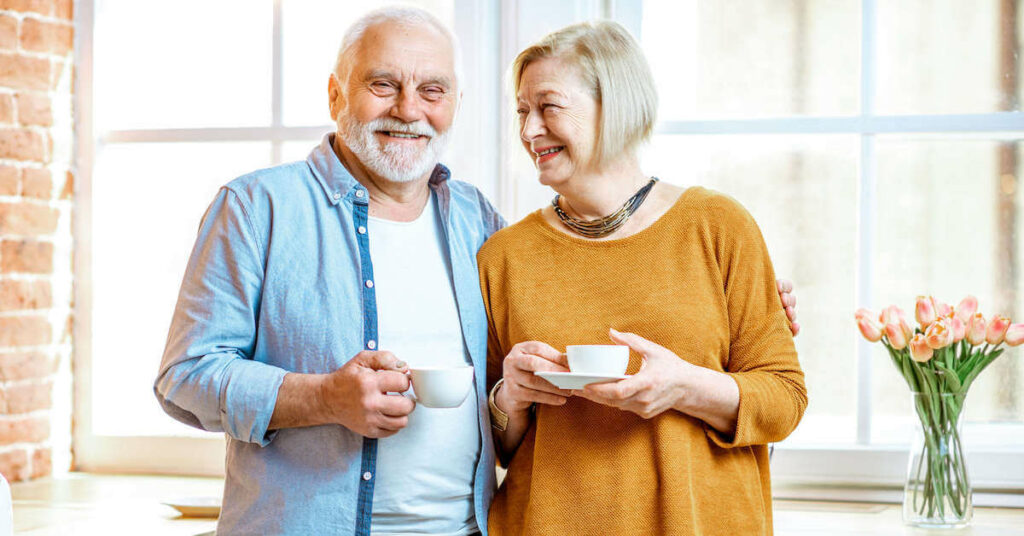 North Richland Hills: High-Quality Living
North Richland Hills, TX is a desirable neighborhood for seniors to enjoy retirement. Ninety-four percent of NRH residents say the quality of life in the community is excellent. Another 92 percent recommend the area to family and friends.
Our suburb is a wonderful place to call home if you are a senior looking for easy access to amenities and activities. Retirees love the high-quality lifestyle, as 31 percent of residents are over 55.
Home to more than 70,000 people, NRH boasts many attractions with the added benefit of being easy to navigate.
There are plenty of shopping centers, such as the North East Mall. Smaller convenience stores offer assistance for everyday tasks and essentials. Seniors can find everything they need without going too far from home.
Additionally, medical facilities nearby provide excellent care for those who need it. The Medical City North Hills is close, and more extensive facilities like the Baylor Scott & White All Saints Medical Center – Fort Worth is a short drive away.
The city also provides an array of recreational outlets, including nature trails, lakes, parks, golf courses, and plenty of health-focused amenities like fitness clubs and swimming pools. Seniors in NRH can stay active with access to convenient comforts.
Fort Worth seniors who want to surround themselves with luxurious amenities and upscale living spaces are encouraged to visit StoneCreek of North Richland Hills. Our retirement community is a home that grows with residents' lifestyles.
Independent Living at StoneCreek of North Richland Hills
Our community offers the perfect environment for seniors looking for a social and independent lifestyle.
Two-bedroom villas are available for independent living in our luxury senior living community. There's hardly any need to downsize to move to these homes. The expansive floor plans include:
Full kitchens
Stainless-steel appliances and granite countertops
Utility room
storage closets
Garage
Porch and patio
These are maintenance-free retirement homes. Our professional team takes care of everything from manicuring the lawn to taking out the trash. Never miss a happy hour or session in the fitness center again. These are your golden years to enjoy.
You can focus on doing what you want with our team taking care of the details. Plus, our full-service restaurant offers chef-prepared meals every day. Welcome to resort-style living in the area of Fort Worth, TX.
One monthly rate pays for access to all the amenities, luxuries, and events. Health care services can be added when needs change.
Seniors who start in our independent living community have the luxurious option to age in place. Residents can transition into assisted living instead of scrambling to find a nursing home when needs change.
High-End Assisted Living and Memory Care
The time to find assisted living is different for everyone. This type of senior living provides extra help with daily activities like dressing, bathing, or medication management. We provide an array of services tailored specifically to meet the needs of residents.
Older adults can maintain their independence with our senior care services. Signature programs like My Wellness let residents receive support to meet their health goals.
Assisted living residents can also enjoy:
Upscale, pet-friendly apartments
Chef-prepared meals
Daily wellness and social activities
On-site physical therapy is available
Scheduled transportation
Special events and celebrations
We also offer memory care services for seniors with Alzheimer's or dementia. Our dementia support team provides non-stop specialized assistance in The Cottage.
Our program for memory loss encourages residents to live in the moment and find purpose in the smallest details. This service benefits couples in the community who may be at different life stages. We can also relieve family members from their caretaking duties.
NRH is an excellent place for seniors who want the convenience of city life without sacrificing comfort and security. With its high quality of life ratings, it's no wonder why so many retirees choose this suburb as their home in retirement. It is also no wonder StoneCreek of North Richland Hills is such a popular choice among them!
We ensure that seniors can enjoy their independence while knowing they have access to the best care when they need it most. Whether you're considering independent living or require more intensive assistance down the line, StoneCreek has you covered!
Visit High-End Senior Living For Fort Worth Retirees
Say goodbye to the hassles and hello to the finer things.
Contact us today to learn more about what our community offers. We can't wait to show off our luxurious accommodations and high level of service.