Wireless networks and technological devices have made an impact on nearly every part of daily life. From connecting with friends via text to choosing the evening's entertainment on a streaming service, technology has become a cultural norm in the West.
With so much accessibility, it's no wonder that seniors are interested in advancing their technological know-how. According to the Pew Research Center, 67% of adults over 65 use the internet every day, and about 32% of seniors own a tablet device. Technology can be a liberating tool and provide safety and security among the elderly.
Are you curious about the advantages of technology but unsure where to start? We will break down the benefits of technology and some of our favorite gadgets, apps, and streaming services for you.
Technology Enhances Security
A common truth among seniors is the desire to maintain independence while ensuring support is available should the need arise. Medication management apps, heart monitor watches, and emergency response systems can connect you with better, faster health resources. Medical alert systems can alert a chosen friend or family member. Whether they live across town or the country, you will have the peace of mind that your loved one will be notified of any emergency.
Technology Helps You Stay Connected
Enhancing social support is at the top of the list of ways technology helps seniors. Friends and family may be scattered all around, but social media apps, text messaging, and video chat help you stay connected at any time. Regardless of the distance, a board game night with friends or a bedtime story with your grandkids is only a click away.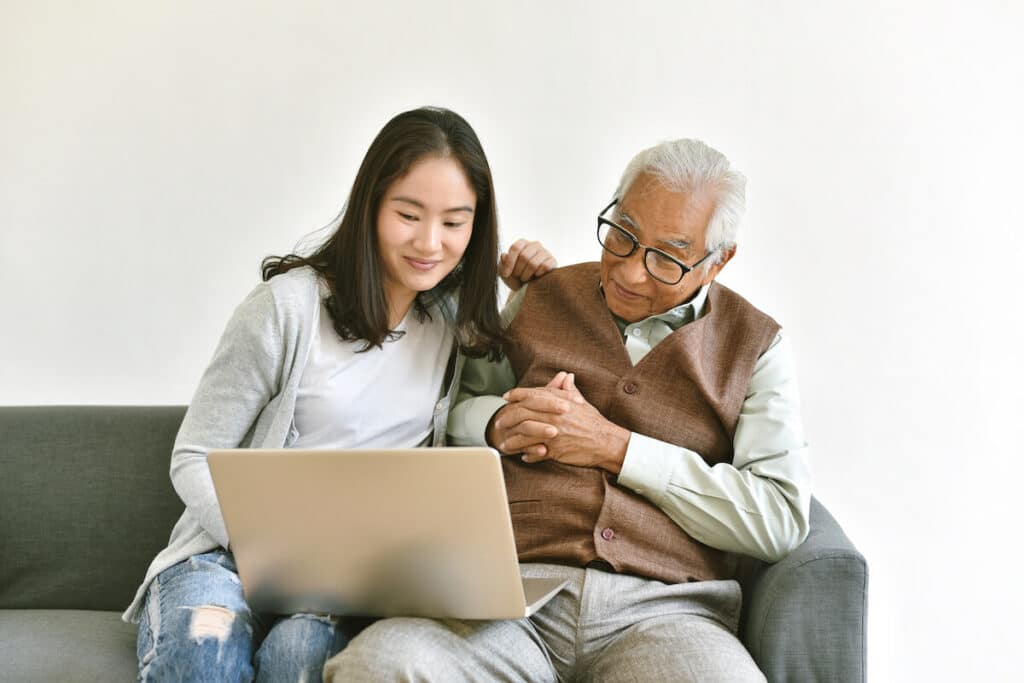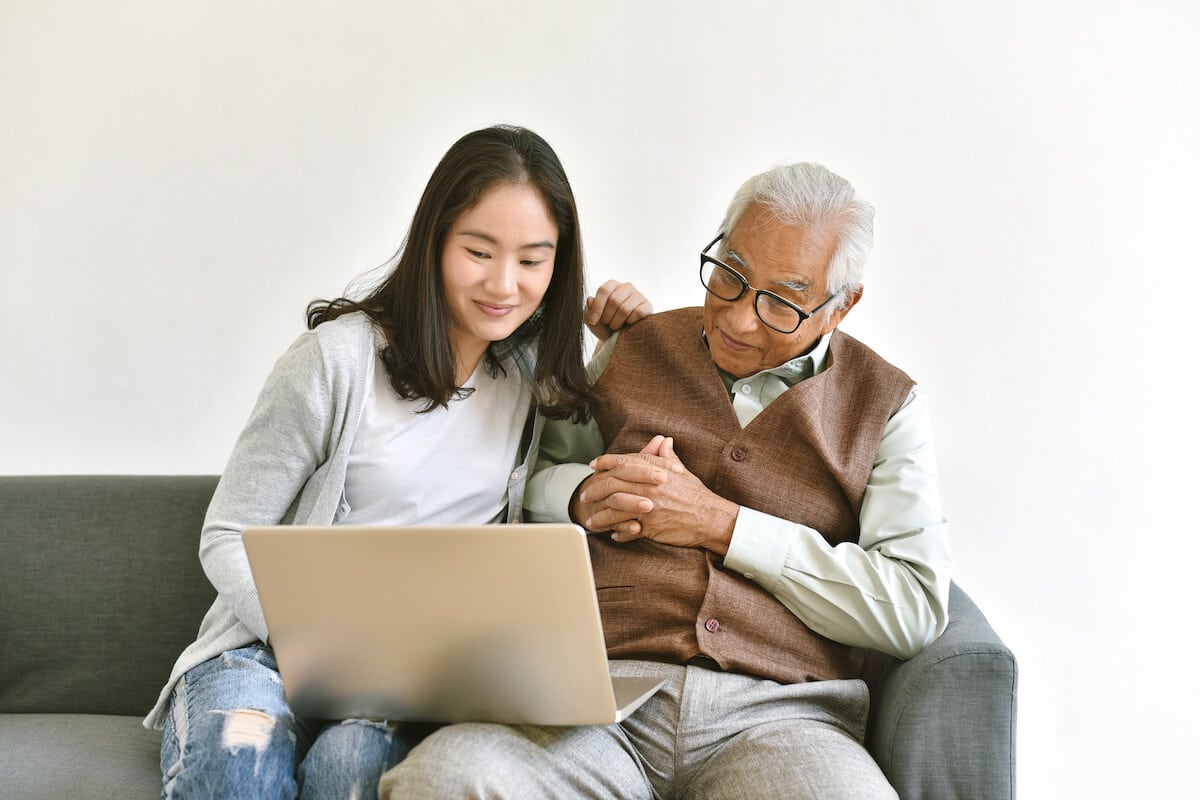 Technology Provides Entertainment
The internet offers a wide variety of opportunities to keep you occupied and engaged in your interests. As a book lover or a movie enthusiast, you likely enjoy the weight and feel of a carefully selected book or the glow of the big screen taking you on a new journey. When these experiences aren't accessible every day, you can find joy in virtual entertainment options. E-readers, streaming services, and online gaming systems provide instant access to a vast array of entertainment options.
Tech for Seniors
While you can use any app or tech product that benefits your daily life, we have a shortlist of favorites that are particularly helpful for seniors. They include:
Gadgets for the Elderly
GrandPad – Developed specifically for seniors, this tablet uses a sleek and simplified design to cut out the clutter of traditional interfaces. The device includes built-in wireless data to avoid connectivity issues.
Ring Video Doorbell – This technologically advanced doorbell is great for seniors with mobility challenges. The battery-powered video doorbell is motion censored and allows you to see who's at your doorstep in real time.
Helpful Apps for the Elderly
Simple Social – Looking to reduce the noise on your Facebook page? This social media account manager streamlines your page for effortless browsing. Simple Social is also compatible with Instagram and Twitter.
Luminosity – Developed by neuroscientists, this game app exercises memory recall skills. Choose from hundreds of games and puzzles to keep your mind agile and sharp.
Skype– Stay in touch with family members internationally or locally via video chat, messenger, or phone call. Set up Skype on your iPad, iPhone, or Android device and connect with friends via wireless, free of charge.
Streaming Services for the Elderly
PBS – We love this platform for its nature programming, documentaries, and dynamic news offerings. PBS Passport access is $5 a month or $60 annually.
Kanopy – This finely-curated streaming service offers enriching content, including world-renowned cinema, the Criterion Collection, and Oscar winners. Kanopy is accessible through your local library or university.
If you're on the search for the right app or streaming service, your compassionate staff at Civitas Senior Living is always here to help. Contact us to see how we can assist you with any questions.