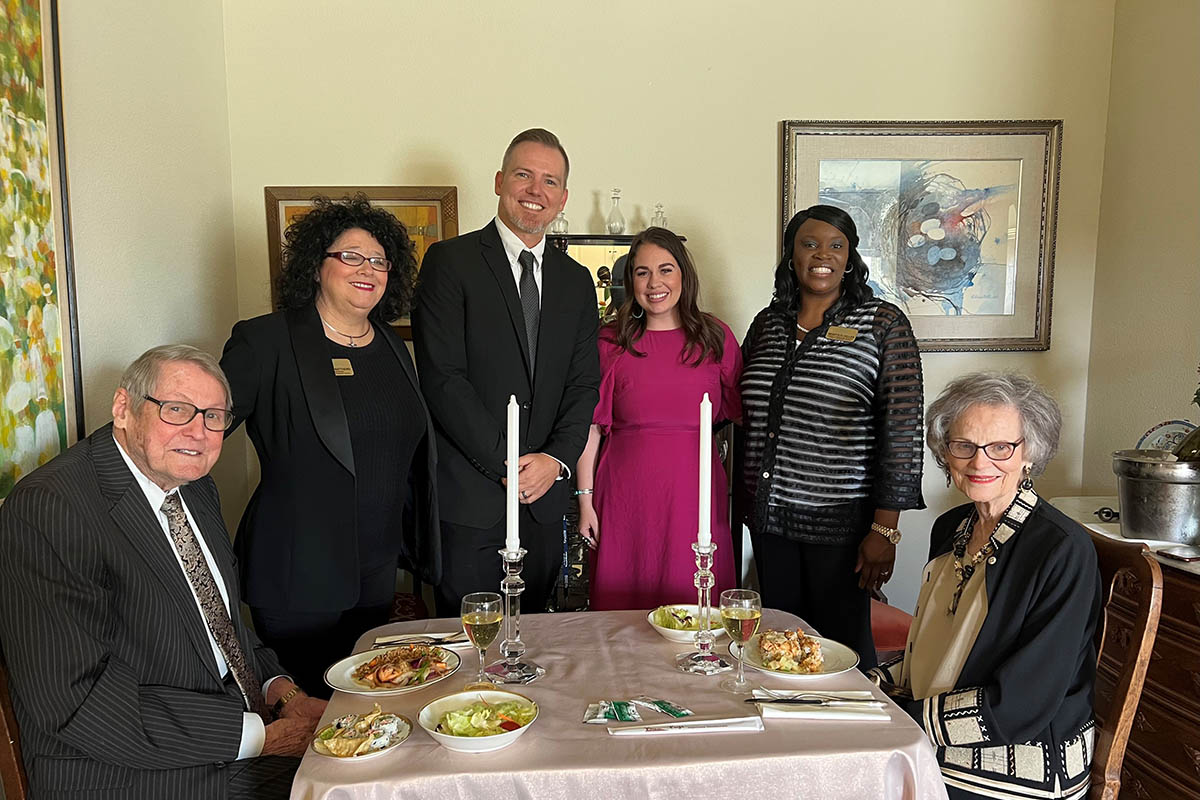 Arabella of Longview just recreated resident couple Eleanor and Jim's first date, which was 68 years ago.
On October 18, 2022, the community served up Eleanor and Jim's favorite meal from their favorite restaurant with wine and live music in their apartment. The lighting was just right inside with a white tablecloth and tall candles set out for their fancy dinner. Eleanor wore a beautiful dress and Jim put on his best suit for the occasion.
The leadership team, including Nekeita, Independent Living Activities Director, Lauren, Community Relations Director, Paula, Independent Living Sales Director, and Jeremy, the Independent Living Executive Director, attended the dinner to congratulate Eleanor and Jim.
For dinner, specially prepared by Arabella of Longview's Food & Beverage team, Jim enjoyed glazed salmon with fried rice while Elaine had sushi. Both of them enjoyed a green salad as appetizers and white wine to sip on to complete the dinner. It was a special moment that the couple was happy to relive again.
Relive your best moments and create new memories at Arabella of Longview.
We love celebrating our residents! Curious about what senior living is like? Sign up for a tour today.