At StoneCreek of Flying Horse, a Colorado Springs senior living community, a naughty and nice soirée took place from 6 to 8 p.m. on Saturday, December 10 inside the community at 1889 Silversmith Rd, Colorado Springs, CO 80921.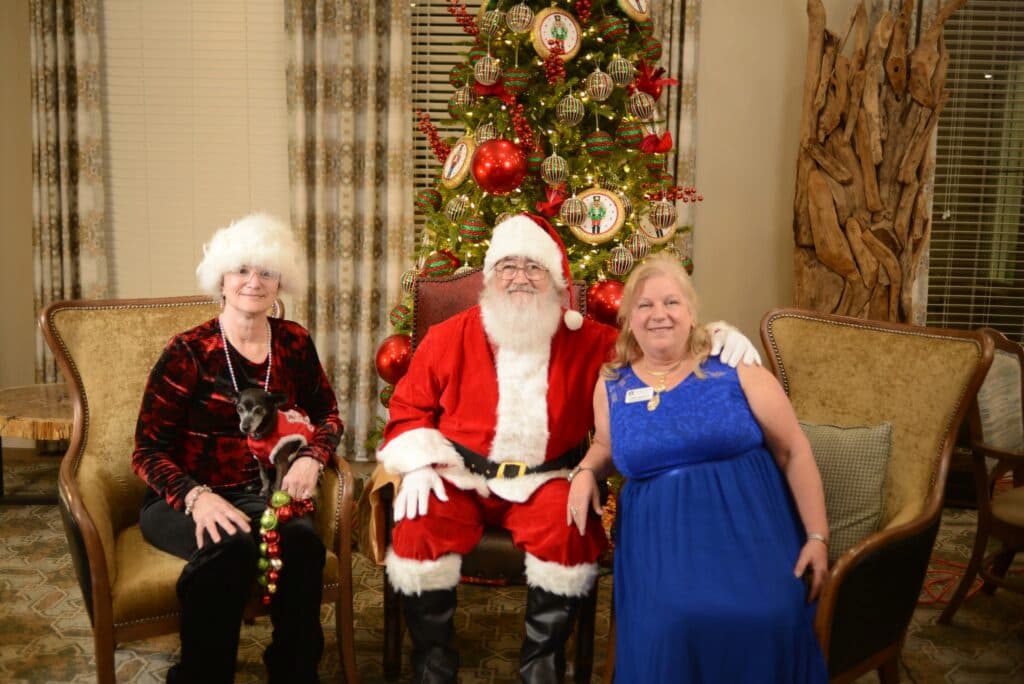 Guests had a great time waltzing, swingin', and trotting to the big band orchestra on the "nice" side of the party. Venturing to the "naughty" side, they enjoyed casino games to test their luck. Poker chips were provided and all winnings were cashed in for raffle tickets.
For both sides of the party, miracle moments were also going on. On the nice side, a 17-piece orchestra with a vocalist provided live entertainment. They performed swing, waltz tunes, pop, and Christmas tunes. Needless to say, there was a lot of dancing. One dancer, in particular, independent living resident Al T., had the spotlight.
When he was 15 years old, Al ran away from home and began working in the heavy equipment construction industry in Montana and Wyoming to keep a roof over his head. Every Friday night, the construction crew would go out to dance/gamble. He did not enjoy gambling that much. One night, his co-worker's wife asked him to dance. He admitted that he did not know how, so she offered to teach him. Thus, Al's dance hobby was born! This wonderful person taught him how to dance, and for two years every Friday night, they danced the night away until 2 a.m.
Then Al met his future wife, and she too had a dance hobby. Al had joined the Air Force in 1950, during the Korean War, and was in the service for 24 years. When they were first married, they danced in the Officer's Club doing line dancing.
After Germany, the couple moved to Albuquerque and danced happily ever after for 14 glorious years. They followed a band all around Albuquerque dancing every weekend. They enjoyed the two step, polka, and waltz. Al has taught dance lessons, too.
In July 2019, Al became a widower and his life changed. He still enjoys dancing and does so as much as possible. Moving to the rhythm brings back many happy memories.
On the naughty side of the party, another resident, a true lover of the casino, Paul L. also had a grand time.
Paul lived in Las Vegas for the happiest part of his life. He and his wife enjoyed playing casino games on the weekends. They would each go to separate games, then meet up after a few hours and see who had the most luck. He said that this was indeed the luckiest part of his life! During the party, Paul played casino games and remembered happy memories from yesteryear. Lady Luck is here with him in Colorado!
Celebrating unique stories and favorite pastimes is a regular occurrence at StoneCreek of Flying Horse!
Learn more about all the fun residents are having by signing up for a tour today!