Memory care facilities in Bradenton, FL are needed more than ever. The Sunshine State is home to nine percent of America's Alzheimer's population. With a growing senior demographic, the need for more dementia care is now.
Bradenton, Florida is an excellent choice for seniors looking for a great place to retire and receive care for changing needs. Located on the beautiful Gulf of Mexico, Bradenton provides easy access to white sand beaches and warm temperatures year-round.
Many family members would like to know if memory care communities are easily accessible to retirees living in Bradenton, FL. The area is a wildly popular retirement destination.
Let's explore why this vibrant city is an ideal location for retirees with memory loss.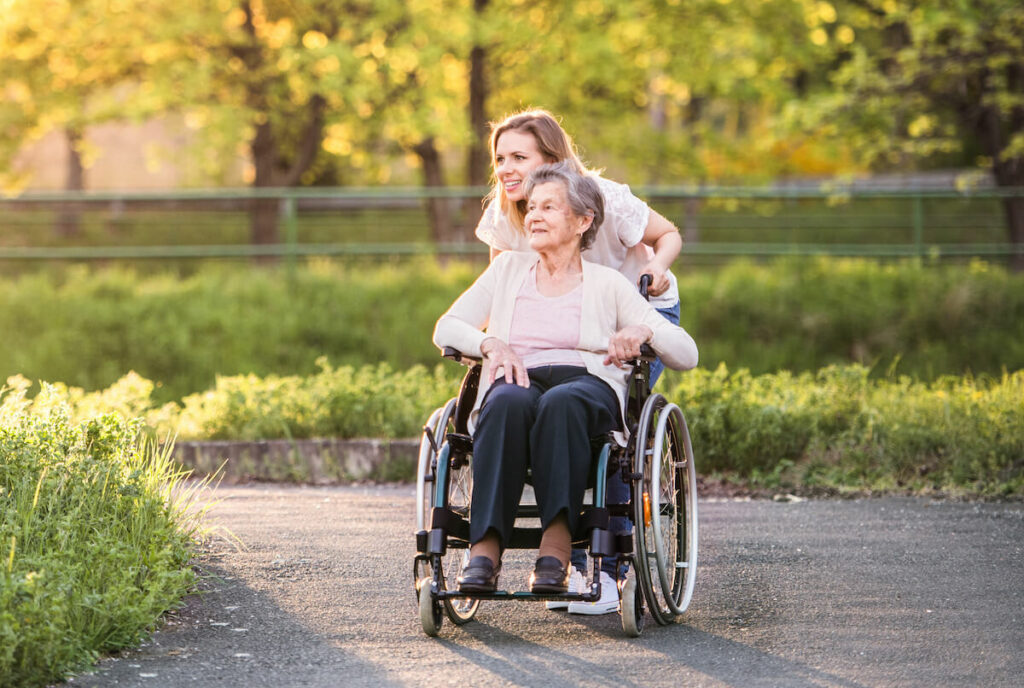 What is memory care?
Memory care is long-term care for people with Alzheimer's or dementia. This form of senior living provides personalized attention and support. Memory care offers a secure environment where seniors can always feel supported.
Other names for memory care communities include:
Memory care facilities
Alzheimer's care
Dementia care
Memory care unit
Memory support
Residents can explore their independence with gardening, cooking, music therapy, art classes, and more. Most importantly, memory care facilities provide 24-hour monitoring to ensure well-being.
Some memory care facilities are dedicated to people with Alzheimer's and dementia. However, many are also located in senior living communities or assisted living facilities. This benefit allows residents to make an easier transition when needs change.
The Benefits of Memory Care for Seniors
Memory care provides many benefits for seniors living with memory loss. The most significant is the assurance that any medical or health needs are taken care of quickly and efficiently.
These communities provide a secure environment where seniors can find purpose. Specialized caregivers offer plenty of activities designed to keep residents engaged and active. Dedicated staff members allow residents to express themselves.
Seniors never have to feel lonely or isolated in memory care. Socialization and companionship are significant factors in improving an older adult's quality of life. Residents can form new bonds over meals and community events.
The Benefits of Memory Care for Family Members
Memory care is a lifesaver for adult children whose parents live far away. Family members who were the primary caretaker can now take a break.
Dementia care facilities guarantee that parents receive medical attention when they need it most. Family members know that knowledgeable staff work day and night to provide a valuable service.
Seniors living with Alzheimer's or dementia can sometimes feel like they are a burden on their spouse or family. Memory care communities provide relief from these experiences.
Many seniors experiencing memory loss could live alone in retirement destinations like Bradenton, Florida. Memory care is a service that helps families in times of need.
The Benefits of Living in Bradenton, FL
Bradenton offers retirees many benefits that they won't find elsewhere. Mild winters are a treat that goes with a lower cost of living. There is fun to be had year-round.
The city is close to other big cities:
Tampa Bay
Sarasota
St. Petersburg
Bradenton offers both transplants and locals a wonderful home away from home. The area has plenty of cultural events, shopping centers, restaurants, parks, beaches, and other attractions, making it a great place to live.
Retirees can enjoy scenic views from the Manatee Riverwalk or take advantage of several nearby golf courses.
Senior living in Bradenton is a dream destination. Communities like Élan Manatee make life a lot more passionate.
An Intimate Memory Care Community in Bradenton, FL
When it comes to memory care in Bradenton, The Cottage at Élan Manatee stands out from the rest. Our secure senior living community offers indoor and outdoor areas where residents can freely enjoy themselves. We offer a sense of independence with our support.
The Cottage has a variety of activities designed specifically for memory care residents. Some include:
Art therapy clubs
Cooking classes
Music and recall therapy
Dementia-friendly exercise and yoga classes
Pet therapy sessions
Life skills workshops
Every day is made of moments where residents can find purpose. Our activities are enjoyable and beneficial to residents' physical and mental well-being.
The team in The Cottage is made of specialized associates who receive ongoing Positive Approach to Care training. Our team members excel at providing individualized service with a focus on cleanliness and compassion.
Seniors move to Manatee County for the beautiful weather and gorgeous scenery. Memory care residents at Élan Manatee deserve to continue enjoying their home. Scenic drives and supervised Miracle Moments can help facilitate those desires to explore.
Élan Manatee Provides Memory Care in Bradenton, Florida
Visit Élan Manatee to see the compassionate care available for seniors with dementia. Let our community be a resource for your family. Contact us to get started.