Living in Bradenton, FL is a great idea for retirees. One reason is that older adults can easily find a personalized solution for their care needs in this sunny city. Plus, Bradenton is known as "The Friendly City," as well as being close to beautiful beaches and having warm weather all year. As a senior living community with various care options, Élan Manatee proudly calls Bradenton, FL home!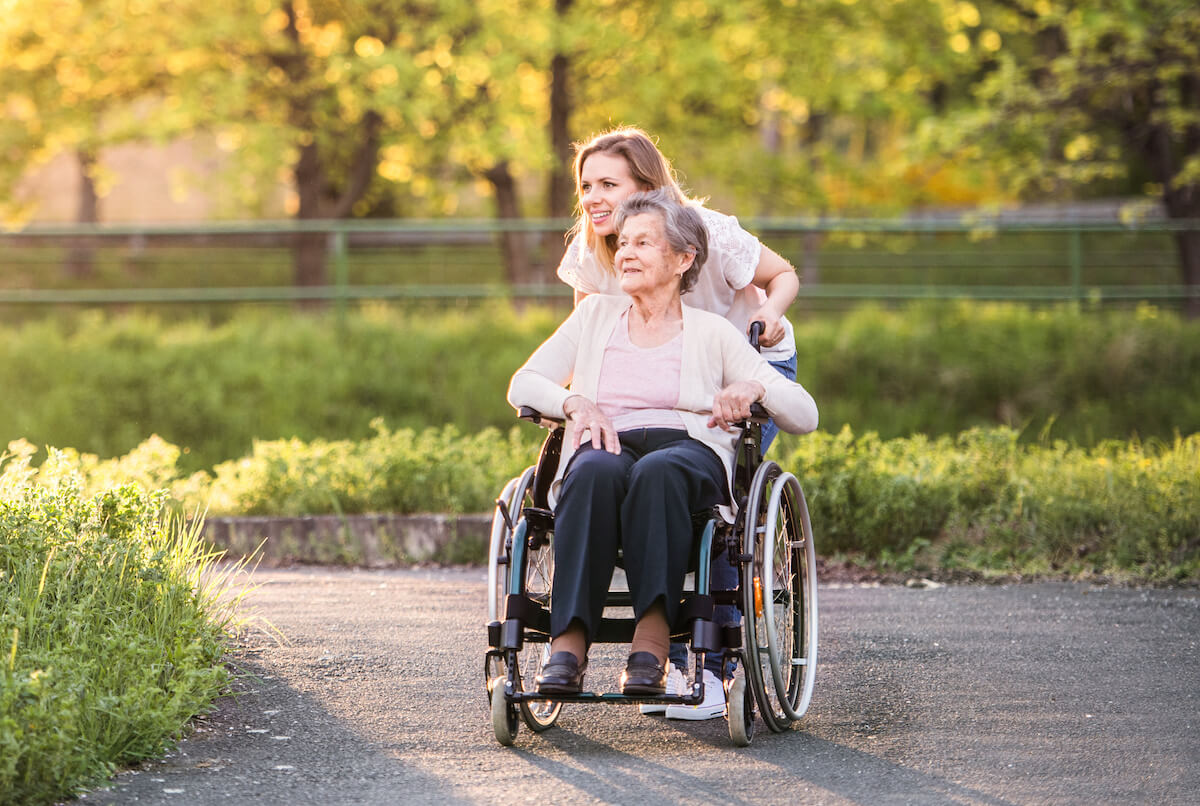 Florida is an excellent place for your retirement years. However, the state is experiencing a rapid growth in cases of Alzheimer's. More and more people will be needing memory care facilities in Bradenton, FL.
Are you trying to find Bradenton memory care facilities for someone you love? Let's take a deeper look at why this lively city is a top spot for retirees who have memory loss. Keep reading to find out about local memory care options, and why Élan Manatee may be the perfect solution for your loved one.
What is memory care?
Memory care is a special kind of service for people with Alzheimer's or dementia. It's all about giving them personal attention and support. Memory care homes are secure places where seniors can feel cared for and live with purpose and dignity.
In these places, residents can continue to find enjoyment with programs like:
Gardening
Cooking
Music therapy
Art classes
Specialized care teams provide individualized assistance with activities of daily living (ADLs). These include services such as:
Bathing, dressing, and grooming
Medication management and administration
Meal preparation and feeding assistance
Housekeeping and laundry
Mobility support and transportation for appointments
If you take a tour of Élan Manatee, you'll find that all of these services and more are available to our memory care residents. But if you are still searching for the right memory care community, you may come across different names and terms online: Are these terms the same, or different?
What's the right name for an Alzheimer's care facility?
It can be tricky figuring out all the different labels for Alzheimer's and dementia support. Other names for these communities include:
Memory care facilities
Alzheimer's care
Alzheimer's village
Alzheimer's facilities
Dementia cottages
Dementia care
Memory care unit
Memory support
Some of these communities are just for people with Alzheimer's and dementia. But many are also part of senior living communities or assisted living homes, such as Élan Manatee. This type of community makes it easier for folks to move and stay in place if they need different care as they age.
Memory care communities are the preferred name for most places that provide a high level of care. Community-based settings place a high value on socialization, amenities, and activities.
A nursing home facility often cannot offer this type of scheduled interaction among their residents. As for skilled nursing homes, people in these types of care are typically unable to participate in lively events.
People with Alzheimer's and other forms of dementia typically don't need intensive medical care. They benefit from environments that are inclusive and understanding, such as senior living communities offering memory care.
Why Memory Care in Bradenton is Good for Seniors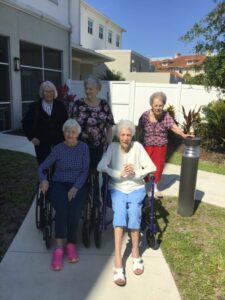 Memory care homes can help a lot of seniors who have memory loss. The biggest perk is knowing that any health or medical needs will be taken care of right away.
These communities provide homes where seniors can find meaning. Caregivers who are knowledgeable about memory loss have lots of activities to keep residents busy and moving. The specialized team helps everyone feel free to be themselves.
Seniors don't have to feel alone in memory care. People with Alzheimer's are prone to fall into depression and feel lonely. Making friends and having others around can make life better for older adults. Residents can make new friends over meals and at fun events.
In addition to social interaction, cost is another concern when choosing senior care homes. Luckily for people searching in our area, memory care facilities in Bradenton, FL usually cost less than the average price across the US!
Now let's talk about the benefits given to family members who are looking for memory care communities for their loved one.
How Memory Care Helps Family Members
Memory care can be a big help for adult kids whose parents live far away. Lots of seniors with memory loss live by themselves in places like Bradenton, Florida, and require community-based services.
At least 827,000 people in Florida act as family caregivers. Memory care is a senior living option that can reunite relatives under their traditional roles. This service brings families closer together.
Sometimes, seniors with Alzheimer's or dementia feel like they're a burden. The early-stage symptoms of memory loss often include people trying to hide their diagnosis for fear of being treated differently. Memory care communities are inclusive and encouraging environments. Residents are free to be themselves and live in their moment!
Embrace the Joys of Senior Living in Bradenton, FL
Picture a place where mild winters are the norm, the cost of living is lower than you'd expect, and friendly faces last all year long. This is the spirit of Bradenton, Florida, and it's a top choice for retirees.
Bradenton is a city nestled near Gulf Coast gems like Tampa Bay, Sarasota, and St. Petersburg. It's a place where locals and newcomers alike find a home away from home, surrounded by:
Culture
Shopping
Dining
Parks
Beaches
Senior-friendly attractions
Imagine strolling along the scenic Manatee Riverwalk or teeing off at one of the nearby golf courses. Bradenton is a retirement paradise.
Manatee County retirees can live knowing they are surrounded by places set up for their future needs. Élan Manatee is one such senior living community near Lakewood Ranch. We're here to add an extra layer of passion and excitement to life in Bradenton.
Welcome to Your Memory Care Community in Bradenton, FL
When it comes to memory care, The Cottage at Élan Manatee is a haven for residents with dementia. Our secure community offers both indoor and outdoor spaces where residents can:
Be themselves
Live in the moment
Enjoy their independence
Receive unwavering support
In The Cottage, we've designed a suite of activities specifically for our memory care residents:
Social art clubs
Music and pet therapy
Dementia-friendly seated exercise
Life skills workshops
We create an environment where every day is filled with opportunities for residents to find purpose and meaning. Life becomes easier for them by receiving personalized care and attention.
Our team includes Certified Dementia Practitioners who receive ongoing training in providing person-centered care. They're passionate about:
Providing personalized service
Maintaining a clean environment
Showing compassion to all residents
In addition to offering modern accommodations and amenities, we're proud to say our community is deficiency-free. That means our team members provide a service that exceeds all state and federal senior living standards.
If it's time to start scheduling a tour, we would love to be on your list of visiting communities and show you the Élan Manatee difference!
Experience Memory Care at Élan Manatee in Bradenton, Florida
Discover the compassionate care available for seniors with dementia at Élan Manatee. Let our community be a resource for your family. We're here to help you get started on this journey. Contact us for a visit today.