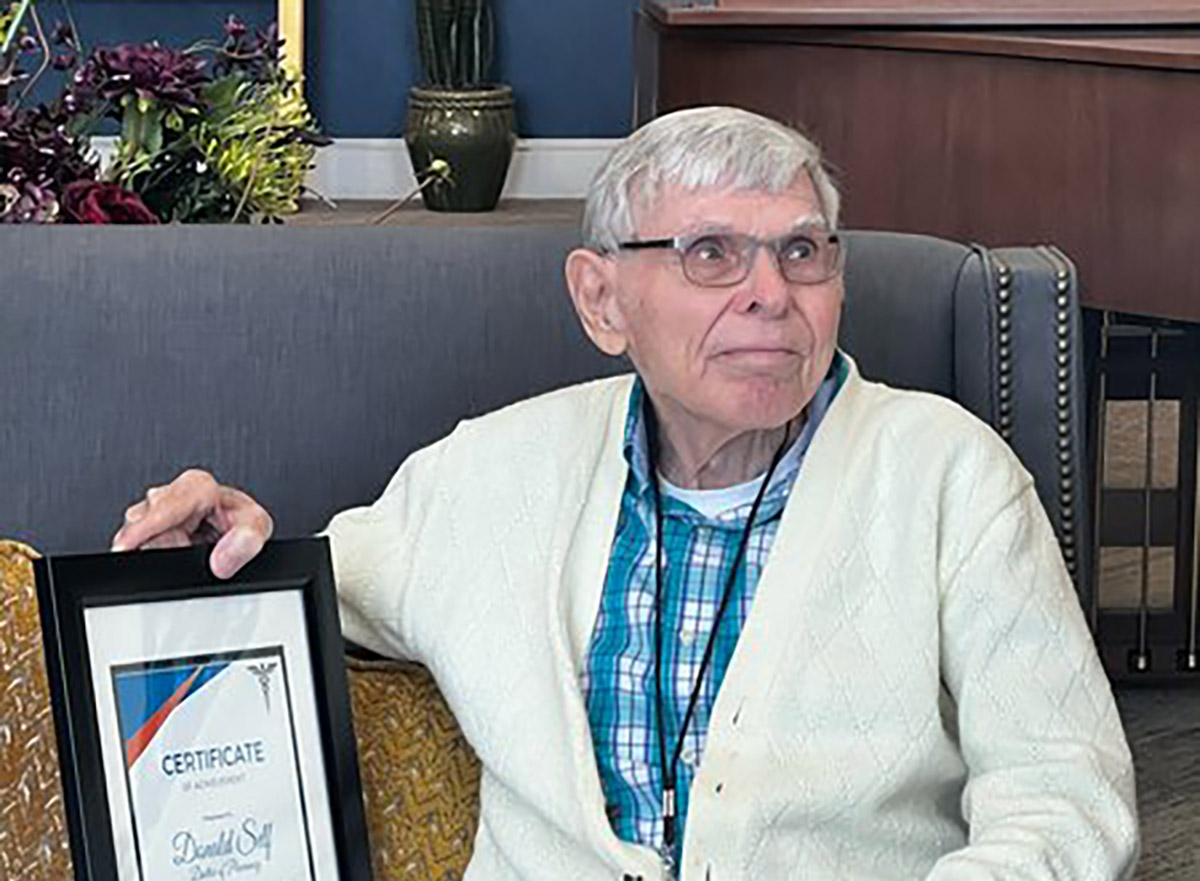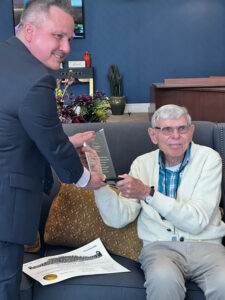 A former pharmacist and resident at StoneCreek of Edmond Senior Living, Mr. Donald S., holds the record as the longest practicing pharmacist in Oklahoma. He worked 67 years, past his 90s, before retiring in 2019. Donald is also a Marine veteran and published writer.
With the assistance of a pharmacist provider, StoneCreek of Edmond staff presented Donald with a certificate signed by the Board of Pharmacy, for his achievements, at 10 a.m. on Tuesday, October 25. A well-deserved honor for a dedicated member of the community.
Interested in a vibrant senior living environment?
Learn more about assisted living and memory care in Edmond, Ok by signing up for a tour today.