Tech Ridge Oaks is our premier senior living community in Austin, Texas. We take great pride in providing exceptional care and creating a vibrant, fulfilling lifestyle for our residents.
Our passionate team of professionals is dedicated to positively impacting the lives of those we serve.
Hi, I'm Candace Scarcliff, the Executive Director of our community. Allow me to introduce you to the compassionate souls who elevate Austin senior care!
Leading North Austin Senior Care with Experience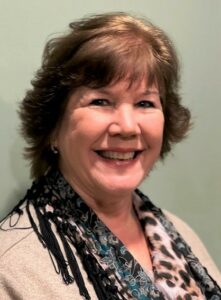 Being the Executive Director of this extraordinary senior living community in beautiful Austin, Texas is an absolute pleasure.
I have been a nurse for over 40 years. Half that time has been dedicated to serving seniors in various capacities. My heart belongs to this remarkable community.
My early days in health care were spent as a certified nursing assistant (CNA) and nurse (LVN). I worked my way up to Wellness Director, Executive Director, and Regional Director of Operations. Every step of my journey has been about making a difference in the lives of seniors.
I'm also proud to have worked as a national memory care instructor, delving even deeper into the specialized care that our residents deserve.
Supporting assisted living communities in Austin, TX is more than just a job. It's an incredible privilege to help seniors and make each day better for them. Their life stories and experiences touch my heart in ways they may never realize.
Their presence brings meaning and fulfillment to my life. Every day, I am amazed by the resilience and strength of our residents.
Beyond titles and certifications, I find immense satisfaction in rolling up my sleeves and being wherever needed. My pleasure is overseeing operations, coordinating wellness programs, or simply listening to our residents. I aim to create a warm and caring environment that feels like home.
I have had the honor of working in long-term care for many years. I can say with absolute certainty that residents have had an incredible impact on my life. Their wisdom, laughter, and genuine connection fill me with gratitude, and it's an absolute joy to be a part of their lives.
Our team at Tech Ridge Oaks is exceptional. Together, we are dedicated to providing compassionate care and support to residents and their families. We understand the significance of choosing the right senior living community, and our mission is to ensure that every resident feels valued and cherished.
Inspiring Senior Wellness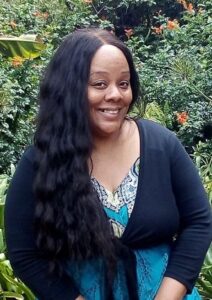 Allow me to introduce the amazing Latonia Lechell Chaima. She is our Wellness Director.
Latonia's journey to her current position has been nothing short of inspiring. As a young girl, she dreamt of becoming a nurse, and despite facing challenges along the way, she pursued her dream with unwavering determination.
With over 28 years of experience as a Licensed Practical Nurse (LPN), Latonia has worked in various healthcare settings, including:
Nursing homes
State-supported living centers
Skilled nursing
Assisted living facilities
Memory care units
Her dedication to providing exceptional care and her desire to grow in her career continuously is truly remarkable. Latonia is a gentle and compassionate woman who always puts the best interest of those she serves first. Her commitment to residents' well-being and her love for bringing joy into their lives shines brightly every day.
Our Services
At Tech Ridge Oaks, we understand that choosing the right senior living community is a significant decision. Our caring team is here to support you every step of the way.
Our Assisted Living program is designed to provide a helping hand to those who need assistance with their daily activities while still maintaining their independence and freedom. Our dedicated team of caregivers is available 24/7 to provide support with tasks such as:
Bathing
Dressing
Grooming
Medication management
We understand that everyone's needs are unique. We work closely with each resident and their family to create a personalized care plan that meets their specific requirements.
In Assisted Living, we also foster a vibrant and engaging lifestyle through various activities and social opportunities. We believe staying active and connected is critical to promoting overall well-being. Residents are encouraged to pursue their passions and interests.
Our Memory Care program provides specialized care for residents living with Alzheimer's or dementia. Our team undergoes extensive training in memory care techniques to ensure every resident receives the highest quality of care.
We implement innovative programs and therapies that enhance cognitive function, promote engagement, and encourage meaningful relationships. It brings me great joy to witness our team's positive impact on the lives of our residents and their families.
Enhance A Life in our Austin Senior Living Community
If you or someone you know is considering senior living in Austin, Texas, we invite you to meet our team in person. Experience the warmth and love that make Tech Ridge Oaks a special place.
We're here to assist you in any way we can. Contact us to arrange a visit!