If you or a senior loved one is experiencing some difficulty with everyday tasks like bathing, dressing, eating, and keeping up with household chores, you're not alone. Research from the National Health and Aging Trends Study indicates that "two-thirds of Americans over age 65 need help doing everyday activities." That includes help with chores at home, dressing, bathing, dining, and medication needs.
Invest in Yourself
Needing help is okay and it's important to invest in yourself. Planning for your needs now and in the future makes sense. As we age, staying in good health is a priority, and removing as many of the hassles of daily life as possible can help improve well-being. Let's explore how Assisted Living communities can help.
Assisted living in Missouri City, TX at communities like The Avenues of Fort Bend offers seniors a welcome reprieve from constant chores and home maintenance and help with daily activities. You'll also find that the cost of care is much more affordable than a nursing home, which is better suited for seniors with chronic conditions and more extensive health needs.
How can seniors stay autonomous in Assisted Living?
One of the best ways is to stay active. Daily exercise and physical activity help prevent disease and physical limitations. Experts recommend the following amounts of physical activity for seniors:
At least 150 minutes a week of moderate-intensity activity such as brisk walking.
At least 2 days a week of activities that strengthen muscles.
Activities to improve balance such as standing on one foot.
It's easy to stay active at The Avenues. With daily activities like Fit For You chair aerobics, Walking Club, and Gardening Club, seniors have many opportunities to get their recommended amount of exercise.
Eating a well-balanced diet and maintaining a healthy weight.
We have a passion for serving seniors and a passion for food. That's why our menus are full of healthy, delicious food, made from scratch, just for you. Residents are also encouraged to personalize their menu through our My Food program.
In Assisted Living in Missouri City, TX, it's easy to enjoy freshly-prepared fare using the finest ingredients. Love what you eat and eat wherever you like with restaurant-style dining, outdoor patio, casual bistro cafe, and private dining options.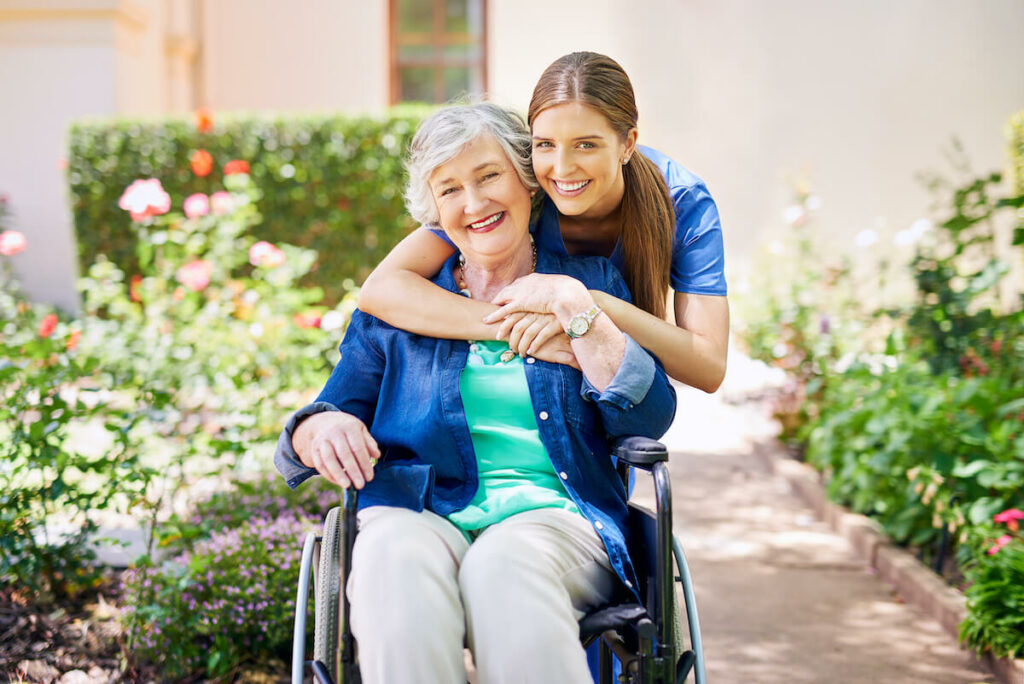 Staying social. Relationships can keep you active and even prevent depression and anxiety. Dining with others can lead to healthier eating habits and joining a friend for a daily walk can keep your spirits up and your body moving. Seniors at The Avenues enjoy a calendar full of intellectual, physical, sensory, social, spiritual, and outreach activities to choose from.
How can seniors get help with chores at home?
The Avenues' Assisted Living program helps seniors achieve autonomy by tending to their personal needs and offering attentive care, engaging hobbies, and helping with daily activities. Life is easier to enjoy with the reassurance that 24-hour dedicated care staff is available. In addition, residents don't have to worry about being responsible for endless chores anymore. We take care of that for you with housekeeping and personal laundry service. We also provide:
Medication management
A personal medical alert system
As-needed, personalized assistance with bathing, dressing, grooming, transferring, and incontinence
Full-time licensed nurse
Scheduled transportation
Residents also have access to the finer things with beautiful, pet-friendly apartments and gorgeous outdoor spaces. Relaxing and feeling your best is easy with access to our full-service salon, outdoor garden area and patio, and walking trails.
Whether you or a loved one could use some help with chores at home or other daily tasks, The Avenues of Fort Bend offers a fun, social, comfortable lifestyle that puts residents first. Our community is here to make life easier and we welcome you to come by for a visit.
See how Assisted Living in Missouri City, TX improves quality of life.
Call us today at (281) 336-9998 to learn more about our warm, inviting community where seniors come first. Let us handle the chores while your loved one focuses on staying happy and healthy.