Downtown Littleton, Colorado is a quaint community, almost a step back in time. There are hundreds of local shops to support, and a vibrant art community hosts First Friday art walks. Visitors can find plenty of "only in Littleton" food options to enjoy with friends and family.
This suburb south of Denver is a great place to spend retirement. If the traffic and hassle of the booming city get to be too much, find senior living communities near Denver to call home.
In Littleton, senior living comes alive at StoneCreek of Littleton. Our location off of Mineral and Windermere makes shopping, medical appointments, and access to recreation easy for older adults.
Senior living communities near Denver allow older adults to stay active and make new friends. Our assisted living and memory care community provides passionate personalized care to keep seniors living independently.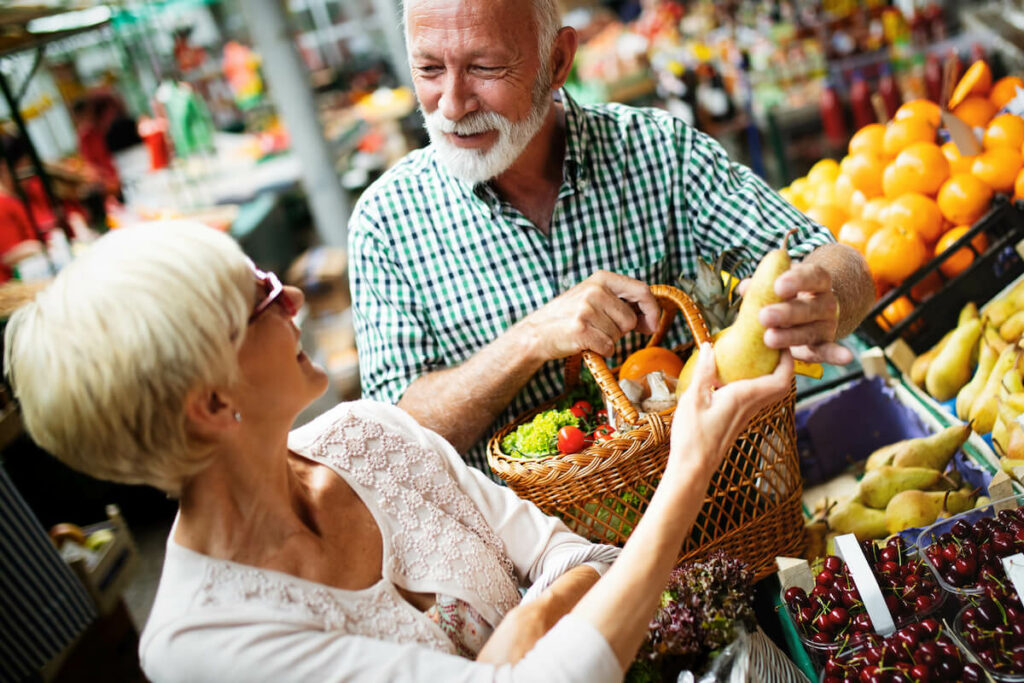 What's so fun about senior living in Littleton?
Passion is the first thing you'll notice about StoneCreek of Littleton. Team members exude it, and the seniors who call us home live with it. Our active adult community provides personalized care to give seniors the chance to enjoy the reasons everyone loves Colorado: sunshine and the great outdoors!
Take a look at our sample activity calendar and picture yourself or a loved one enjoying:
Exploring
The Centennial state enjoys over 300 days of sunshine every year. Our assisted living retirement community loves taking community transportation to soak it up. You'll find our crew getting in senior-friendly hikes at:
Chatfield State Park
Roxborough State Park
The Fly'n B High Line Loop
Daily Life
People who prefer the indoors will love the daily social activities available inside StoneCreek of Littleton.
Signature programs like Seasonal Sips offer happy hours featuring drinks made with locally sourced superfoods. Every day, seniors get to play games, visit the library, and dance in the beautiful common areas of our community.
Food
Food is fuel, but it's also a lot of fun at StoneCreek of Littleton. The My Food program ensures residents have a daily menu of their favorite meals readily available. We host regular themed dinners, and the chefs love sharing their skills in demonstration activities.
You or a loved one will enjoy three daily meals in the dining room or the comfort of senior apartments. The MINDful Menu is also available to provide brain-healthy choices.
Wellness
With all the good food we eat, we make sure to burn calories and keep the body moving as much as possible. Join the early risers for walking club, get your heartbeat in sync in cardio drumming, or get expert strength training in our wellness studio. Staying in shape is an essential step for seniors to retain their independence.
Pet-Friendly
Senior living is no fun if your best friends can't join in. Our pet-friendly community features paved walking paths to get in steps with your furry companions.
Choose the floor plan that best suits your lifestyle, and live a pampered and contemporary life with your dog or cat. Our senior apartments feature housekeeping, laundry, and maintenance services.
Assisted Living and Memory Care at StoneCreek of Littleton
Personalized care plans are available in assisted living and memory care. No matter the senior's stage in their journey, our team is ready to help.
Assisted Living
StoneCreek of Littleton senior living services begin with a My Wellness assessment. This meeting determines what levels of care are needed and what activities of daily living (ADLs) may be beneficial.
The services seniors experience in assisted living at StoneCreek of Littleton are customizable and can adapt as residents' needs change.
The My Wellness assessment includes topics such as:
Health concerns and wellness goals
Medical and medication history
Daily, weekly, and monthly ADLs needs
Routine preferences
Social needs
Mental health concerns
Nutritional preferences and allergies
Doctors' names and their contact information
This assessment gives our senior care medical team a solid understanding of making new residents feel as comfortable as possible.
Many older adults can live independently with the help of only a couple of ADLs; our specialized team is here to help. Whether you or a loved one needs assistance getting dressed, or getting out of bed, consider it our top priority. With our services, residents live with confidence.
Memory Care
Memory care in Littleton is available in The Cottage. Our dedicated memory care neighborhood features a higher staff ratio to honor the lives of seniors living with dementia.
The Cottage is a smaller and secure wing of our community that encourages socialization in a family-style environment. Our memory care services offer evidence-based programming that stimulates the mind and slows memory loss progression. These practices are especially beneficial to people in the early stages of Alzheimer's.
Family members of those living with cognitive impairment can let go of their caretaking duties and begin enjoying spending quality time with their loved ones again. Team members provide specialized care with experience and training in Teepa Snow's Positive Approach™ to Care.
Dementia care in The Cottage features:
A secure outdoor patio
A communal living room
A focus on cleanliness
Calming decor
An activity room
Natural light
A culinary team focused on brain-healthy meals
Private and shared living spaces
Memory care communities do more than provide health services. The Cottage is your chance to experience relief. Failure-free activities provide seniors with purpose and enjoyment. Honor your loved one's life with the gift of memory care.
Discover ​​Senior Living Communities Near Denver at StoneCreek of Littleton
Are you ready to choose a relaxing and fulfilling lifestyle for yourself or a loved one? Visit our modern senior living community for a preview of the good life available in Littleton, CO. Contact us to arrange a personalized tour of assisted living or memory care.