There's an old cliche that seniors have difficulty with today's rapidly advancing technology, but the truth is seniors are quick to adopt the latest tech. Wearable tech for seniors is making it possible for them to monitor their own health, lead more independent lives, and access entertainment. Health watches for seniors offer peace of mind for children and grandchildren as well: alerts from wearable tech can inform others if the wearer has a health emergency.
When choosing wearable technology for elderly relatives, look for devices with large watch faces, which makes the device easier to read. Long-lasting batteries are also a plus, so the device doesn't need to be constantly charged. Below are some of the best wearable tech for seniors we've found.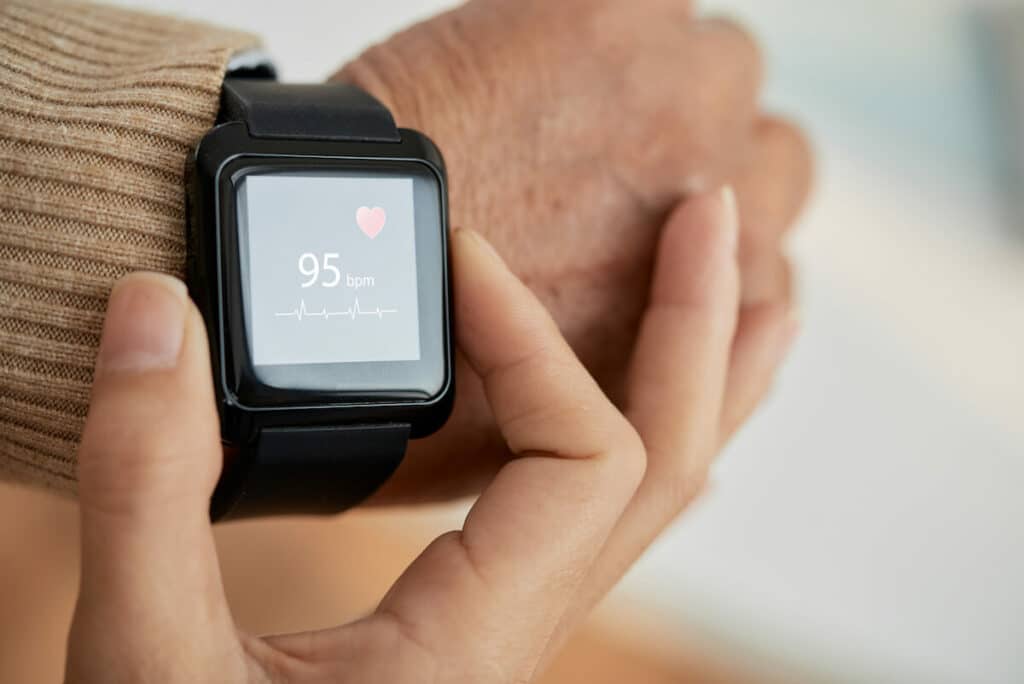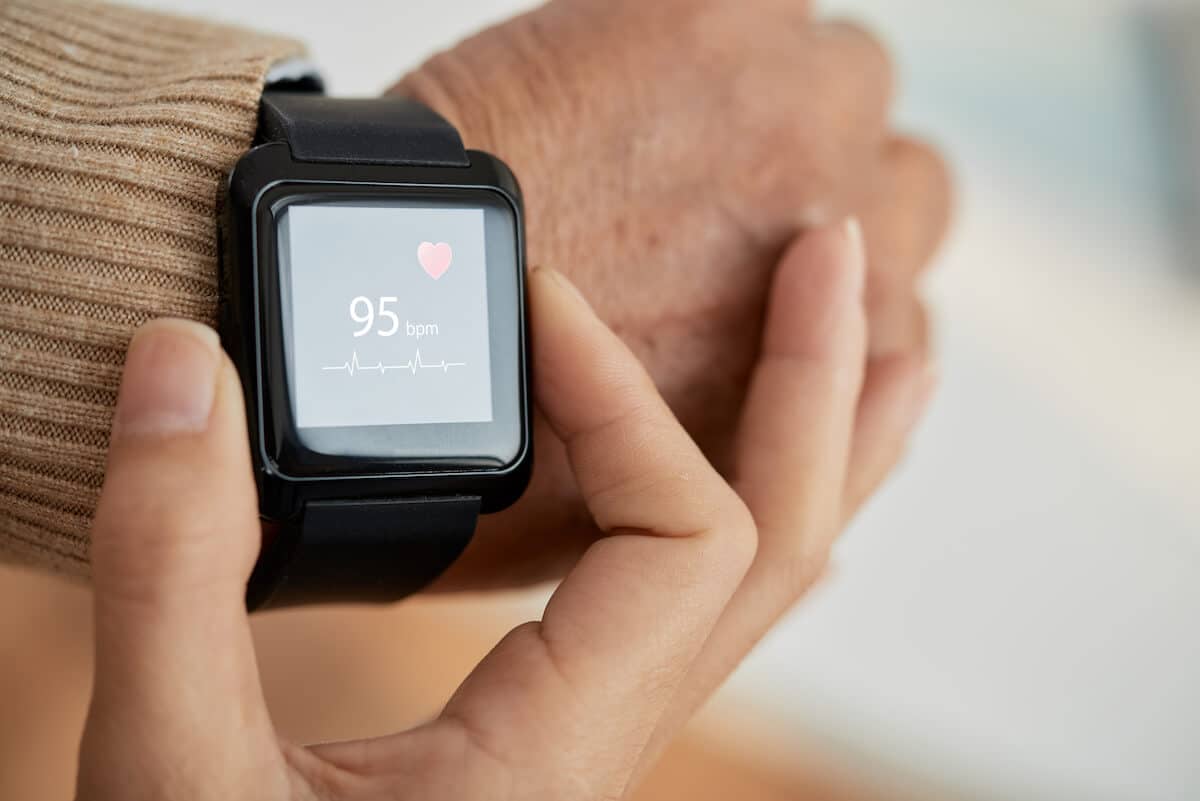 Smartwatches: for a Full Suite of Fun and Security
With a smartwatch seniors can send texts, make phone calls, and even make video calls. The best smartwatch for elderly people, the Apple Watch 7, offers a large customizable screen and a host of helpful features.
Many of these devices can help your favorite senior monitor their heart rate and blood oxygen, as well as tracking physical activity with a step counter and exercise tracker. Seniors with memory issues or who live with sundowner syndrome benefit from the smartwatch's GPS tracker, which can be used to quickly locate the wearer.
Certain devices, like the Apple Watch 7, even include a fall detection feature: if the watch detects a sudden change in speed and altitude, it sends an alert to the wearer asking if they're okay. If the wearer does not respond, the smartwatch sends out a call for assistance to a predetermined number.
In addition, watches that pair with the internet can often be used to remind seniors about medication and appointments. Seniors can use the watch to listen to music, get weather reports, and play brain-stimulating games.
Activity Trackers: for Exercise and Health Monitoring
If an Apple Watch or other smart device doesn't meet a senior's needs, A Fitbit might. The best health watch for seniors who have some degree of independence, the Fitbit, monitors everything from sleep quality to the number of calories burned during exercise. Like a smart watch, a Fitbit can also be used to play music, set reminders, track location, and stay in contact with family and friends. A six-day battery allows seniors to go about their day without worrying about power consumption. At Civitas, we use wearable step trackers like the Fitbit in combination with our Healthy Hearts Walking Club. This allows seniors to monitor their progress, creates an activity log that medical professionals can check, and even help alert caretakers of any abnormal vital measurements.
Specialized wearable technology for seniors is available to monitor more complex medical information, including brainwave signals, muscular bio-signals, and other chronic health conditions. All such technology is designed to save lives and help maintain a senior's independence.
Emergency Alert: A Budget-Friendly, Private Solution
Emergency pendants, necklaces, clip-ons, and similar wearable technology allow seniors to call emergency services at the touch of a button. These simple little devices are ideal for seniors who may need assistance but don't want to be bothered with more complicated wearable technology. These devices also offer the safety of quickly requesting help without the hassle of data and location tracking. Such pendants use GPS to locate seniors and can be set to send messages to family members as well as emergency services, but do not store information about the seniors' health or past activity.
We find emergency alerts so helpful we use them with all the residents of our various communities. They give residents the confidence to live their lives secure in the knowledge that, should they need it, help is only a button push away.
Of course, wearable technology isn't the only type of tech available to seniors. From music players and e-readers to laptops and even virtual reality, there's no end to the technology that benefits seniors.
Contact Civitas Senior Living to learn more about the many ways we incorporate beneficial technology into our residents' lives.