As we age, we sometimes need assistance with our daily activities. If you or a loved one is in this situation, you may be considering assisted living services in Tarrant County.
The older population in the U.S. is booming. Places like Azle, Grapevine, Fort Worth, and Arlington are experiencing a rise in the need for senior housing. People 65 and older comprise 11.6 percent of the Tarrant County population, a 2.6 percent increase from a decade ago.
Assisted living is an excellent option for seniors who want to maintain their independence but need additional help to enjoy retirement.
Tarrant County is also home to comprehensive memory care services in Texas for the growing population of people with Alzheimer's and dementia.
What is Assisted Living?
Assisted living is a type of residential living for seniors who require some assistance with their activities of daily living (ADLs), such as bathing, dressing, and medication management.
Residents live in private apartments and have access to services like housekeeping, meals, transportation, and social activities. Assisted living communities also have trained staff 24/7 to assist as needed.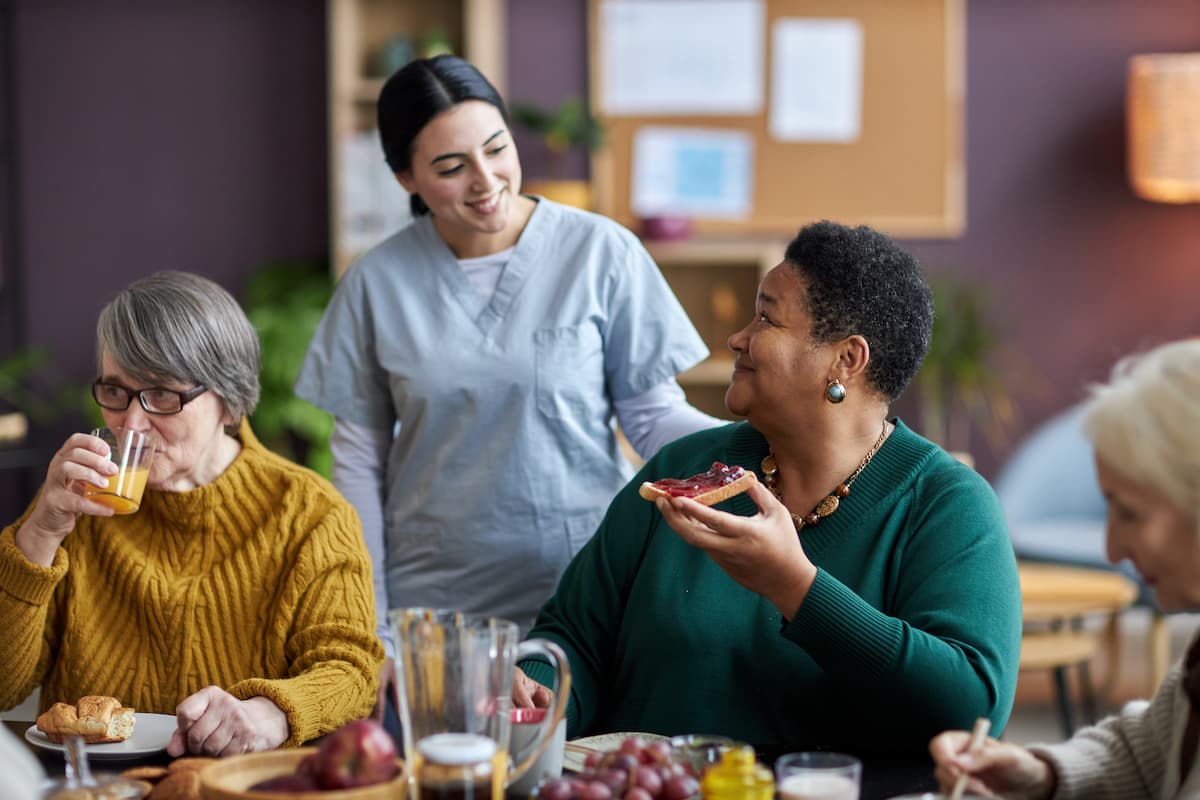 The Benefits of Assisted Living
Assisted living communities offer a range of benefits to seniors, including:
Socialization
Access to healthcare professionals
Transportation services
Personalized care plans
Nutritious meals and snacks
Legacy Oaks of Azle is an example of an assisted living community offering these services.
Texas Memory Care Services For Alzheimer's and Dementia
Memory care is a specialized type of assisted living that provides additional care for seniors with Alzheimer's or other forms of dementia. Memory care services include 24/7 supervision, purposeful activities to stimulate memory, and staff who are specially trained in caring for those with dementia.
According to the Alzheimer's Association, over 400,000 people in Texas are living with Alzheimer's. That number is expected to increase by 22% by 2025. These statistics highlight the need for specialized memory care facilities in the state.
Memory care communities provide personalized care plans that promote engagement. Staff members are also trained to support and supervise those with memory issues. These services help individuals with Alzheimer's maintain their independence for as long as possible while also giving their families peace of mind.
Memory care services also provide families with education and resources. These resources help family caregivers understand the changing behaviors and symptoms associated with Alzheimer's and dementia. Additional knowledge is crucial in ensuring loved ones receive the best care possible.
Senior-Friendly Activities in Azle
The city of Azle is located in both Tarrant and Parker counties and offers a variety of senior-friendly activities and adventures, such as:
Picnics at Ash Creek Park
Historical tours of the Azle Historical Museum
Antiquing at the Little s Shop in the City
Dining at Moe's Country Kitchen or Red's Burger House
The Azle Senior Center provides social activities such as bingo, card games, and line dancing. The Center also offers exercise classes, health screenings, and volunteering opportunities.
Senior centers are fantastic resources for older adults. However, communities like ours, Legacy Oaks of Azle, offer round-the-clock senior care and activities in an upscale environment.
Assisted Living and Memory Care at Legacy Oaks of Azle
Legacy Oaks of Azle offers assisted living and memory care services to seniors in the Tarrant County area. Our services include:
Private apartments with kitchenettes
Assistance with ADLs
Medication management
Housekeeping and laundry
Three nutritious meals daily, plus snacks
Transportation services
Life enrichment activities
In addition to these services, we also offer independent living options for those who don't require assistance with ADLs.
If you or a loved one is considering assisted living or memory care services in Tarrant County, Legacy Oaks of Azle is an award-winning option. We provide personalized care in a welcoming and social environment.
Experience Assisted Living Options in Tarrant County
Older adults and their family members in the Fort Worth area are encouraged to visit our spectacular senior living community in Azle, Texas. Contact us to arrange a tour.