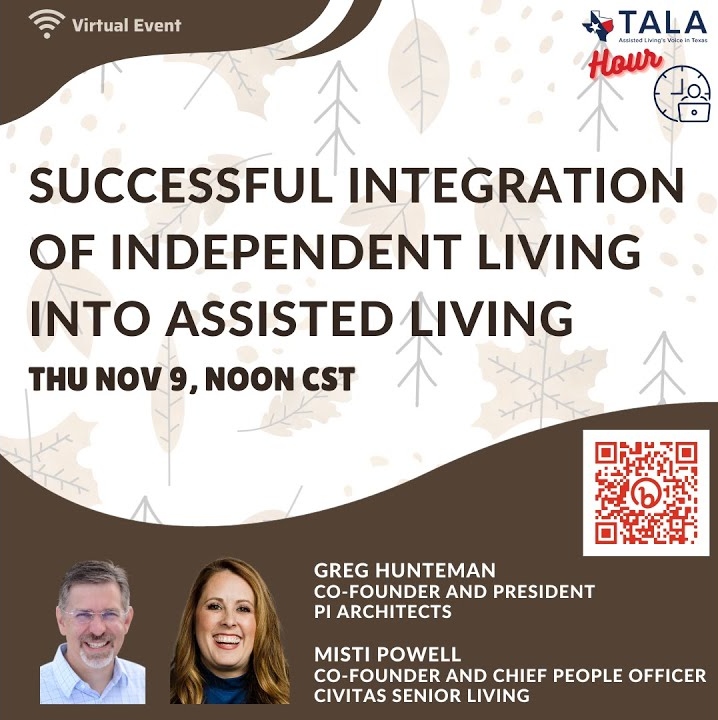 Misti Powell, Co-Founder and Chief Program Officer of Civitas Senior Living, recently took center stage as a distinguished guest speaker in a well-attended Texas Assisted Living Association (TALA) webinar. The event featured industry experts and highlighted crucial considerations for creating successful independent living (IL) buildings with assisted living (AL) options and facilitating seamless transitions for residents.
The November 9th webinar explored topics ranging from building options to internal and external factors influencing the success of independent living buildings with assisted living offerings. A prominent figure in the senior living industry, Powell's insights focused on the development and operational facets of independent living models, expectations of independent living residents, and essential criteria companies seek when incorporating independent living within their communities. The session also touched on regulatory implications, ensuring a comprehensive understanding of the landscape.
A Dynamic Exchange
Joining Powell in the discussion was Greg Hunteman, President of Pi Architects. Powell contributed his expertise to exploring architectural considerations for senior living communities. The dynamic exchange of ideas between Powell and Hunteman provided TALA attendees with a well-rounded perspective on creating and maintaining successful independent living options within senior living communities.
Powell emphasized the significance of aligning senior living communities with residents' evolving needs and expectations in her engaging, informative presentation. Her wealth of industry experience, coupled with a commitment to enhancing the quality of life for seniors, made her a standout webinar contributor.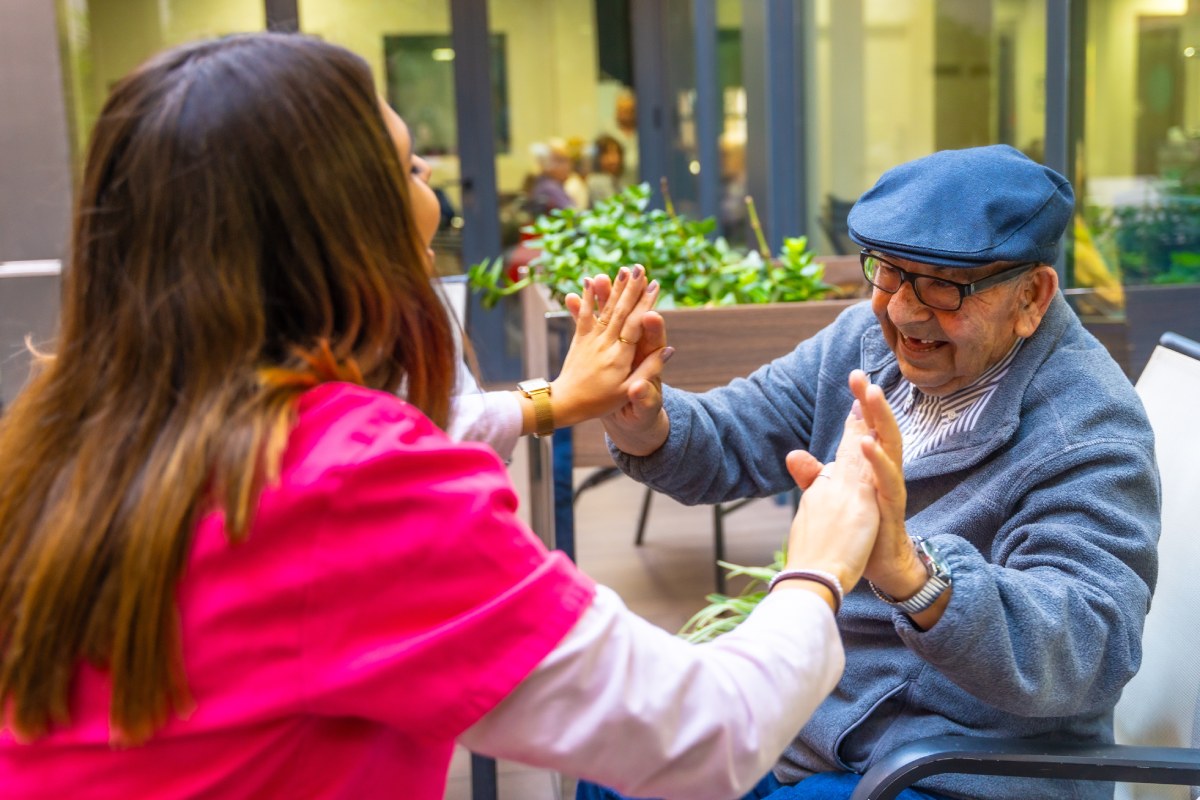 About Misti Powell
Misti Powell is Chief Program Officer and Co-Founder of Civitas Senior Living, which she co-founded in 2012. She discovered her passion for senior living in 2003 while working as a receptionist at a skilled nursing facility. Misti held roles of increasing responsibility at the community level. She has driven the creation, innovation, and onboarding of our current wellness, activity, and operations processes and programs, including our signature Passion Program.
As Chief Program Officer, Misti advocates for our internal and external customers. She has developed employee engagement programs, robust resident activities programming, company-wide wellness standards, and a meaningful culture that is the heart of Civitas.
Civitas Senior Living: Passion Is Our Purpose
Civitas Senior Living is a Texas-based senior living management company with over 30 communities across the United States. With a mission to cultivate a culture that fosters passion for residents and team members, Civitas Senior Living offers a range of senior living options, including independent living, assisted living, and memory care. Each community is designed to provide residents with a unique living experience that is both comfortable and enriching.
Contact a community near you to learn more about the Texas Assisted Living Association and Civitas Senior Living.